A Robust Plugin for Divi
41 Essential Divi Modules for Day to Day Web Designing
Highly Efficient Divi Modules
Whatever you add on your website using Divi Plus is fully supportable to Divi's visual builder. So, you can see live changes while designing web page elements. Thus, allowing you to create unique web pages that are a true reflection of your imagination.
Use What you Need
Yes, it contains plenty of modules. But don't worry, if you want to use only specific modules. Then, Divi Plus' modules panel can easily help you select what modules you want to use and what's not. Simple, serene, and selective.
Enhance Divi Builder Experience
With 41 Unique Modules
Divi Plus has 41 unique Divi modules. With these modules, you can easily style your webpage's headings, texts, separator, add breadcrumbs, and much more. Now, creating a marvelous web page has become fun with Divi Plus.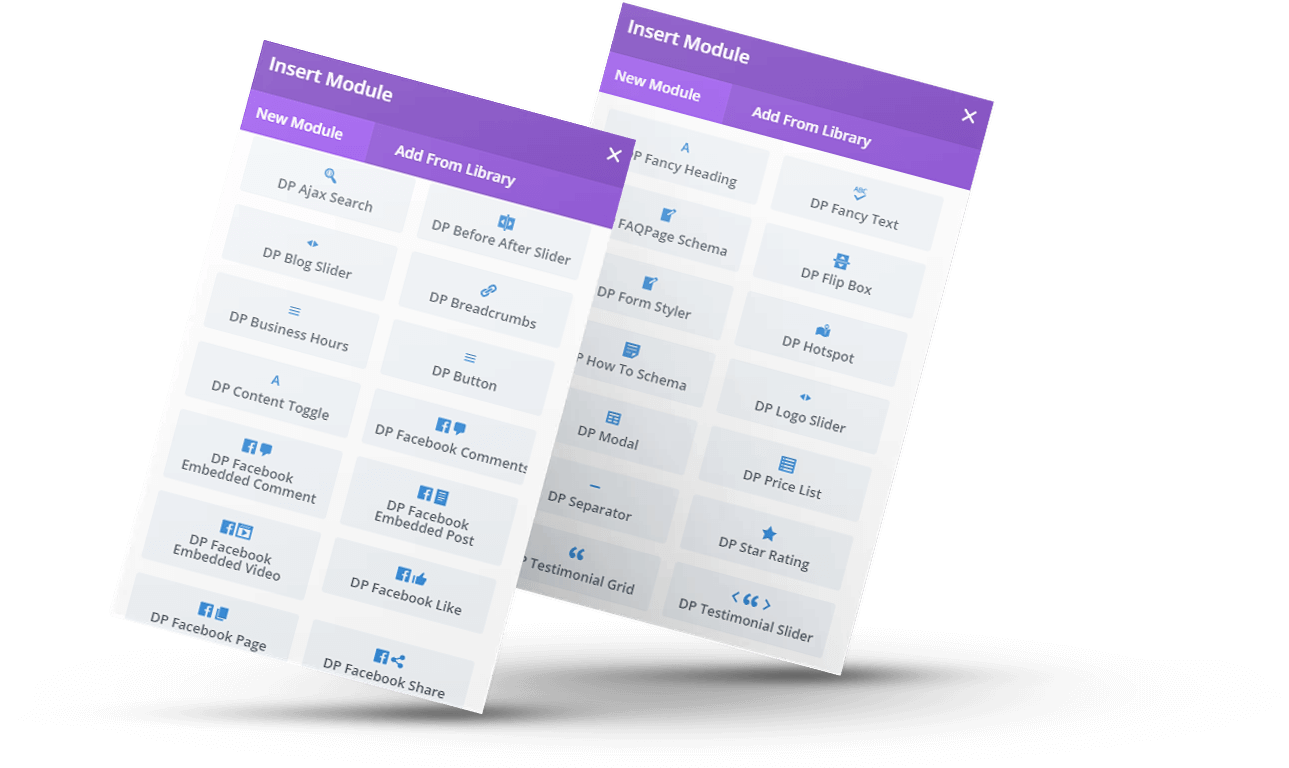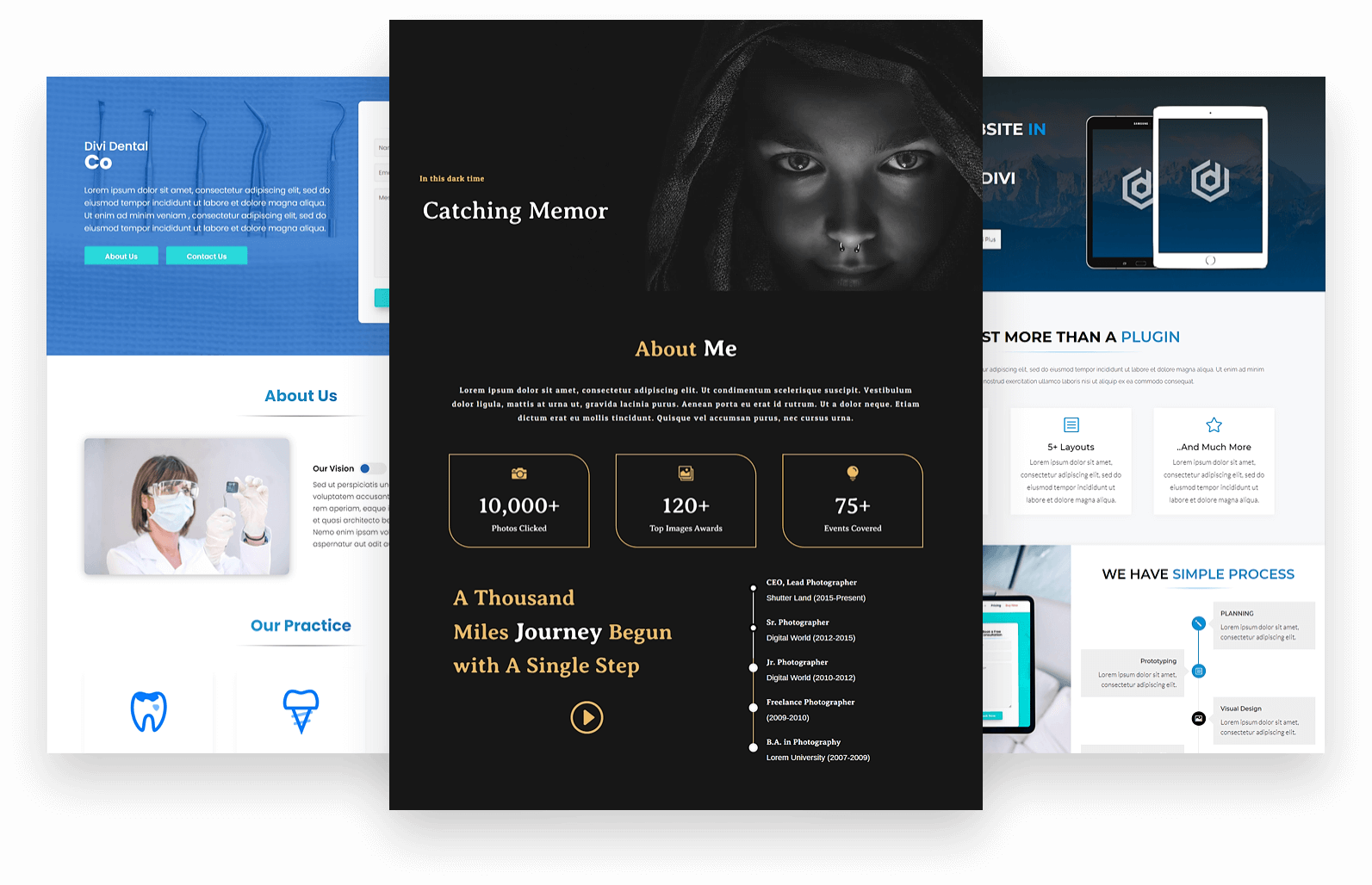 Build Fast With Premade Divi Plus Layouts for Free
To help you save time and build outstanding websites using the Divi Plus Modules, we have created layouts for different industries with the effective use of the modules you'll get in this plugin. And the good thing about this is that you can have them on your website for free. Check out these free layouts now, if you haven't.
Build Visually, Build Responsive
It's the primary purpose of creating the Divi Plus and its module. And a plugin is far behind, if it doesn't support the Divi visual builder. Therefore, Divi Plus and its each module works perfectly with the Divi visual builder. So, when you create amazing web pages, you can see live changes and create responsive and elegant designed pages.
Features You'll Love
Not just the features, you'll love everything that comes with Divi Plus and its modules. Whether its flexibility or ability to design complex web elements in no time. You'll love the support; you'll love the updates, and you'll love the Divi Plus for being Divi Plus.
Lightweight
Wherever you add the module on the page, it will save the JS where it is. Thus, no unwanted script to clutter the page.
User Friendly
The modules are super easy to use that even beginners can design amazing elements. Still, you find difficulty, then check out the documentation.
Blend With Divi
Made in keeping the Divi guidelines in mind. So, it blends with the Divi theme structures happily 🙂
No Subscription
Yes! You read that right. No subscription, only one-time payment. And access to all current and future modules.
Regular Updates
Compatible, functional, and adaptable with the Divi theme. Plus regular updates to make it better every time.
Friendly Support
Our team is always ready & happy to help you. Whether you'd face difficulty or curiosity to use the modules.