Premium Divi Plus Electronics Child Theme
An Ideal Divi Child Theme for Electronics eCommerce Businesses
Multiple Pages for Various Needs
Divi Plus Electronics premium child theme is the best option if you are looking to set up an Electronic e-commerce website. The page layouts are kept pretty simple and provide customers with a clear view of electronic products, shopping options, and services. The homepage and shop page are appropriately arranged with product images, pricing, and sale labels in a grid format. Special sections are deployed showcasing the sales, discounts, and offers to engage the customers instantly. The cart and checkout page deliver a seamless shopping experience to the customers.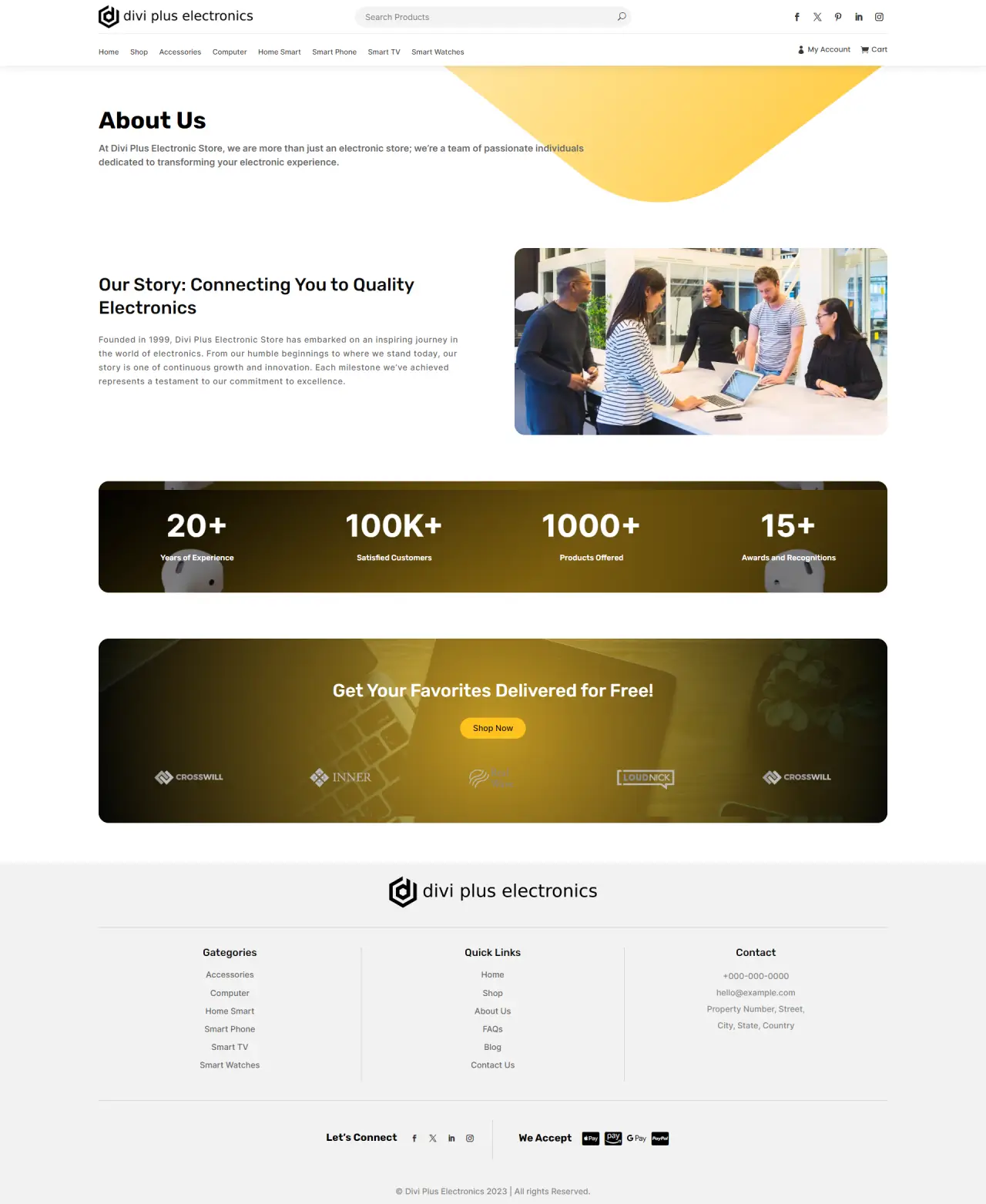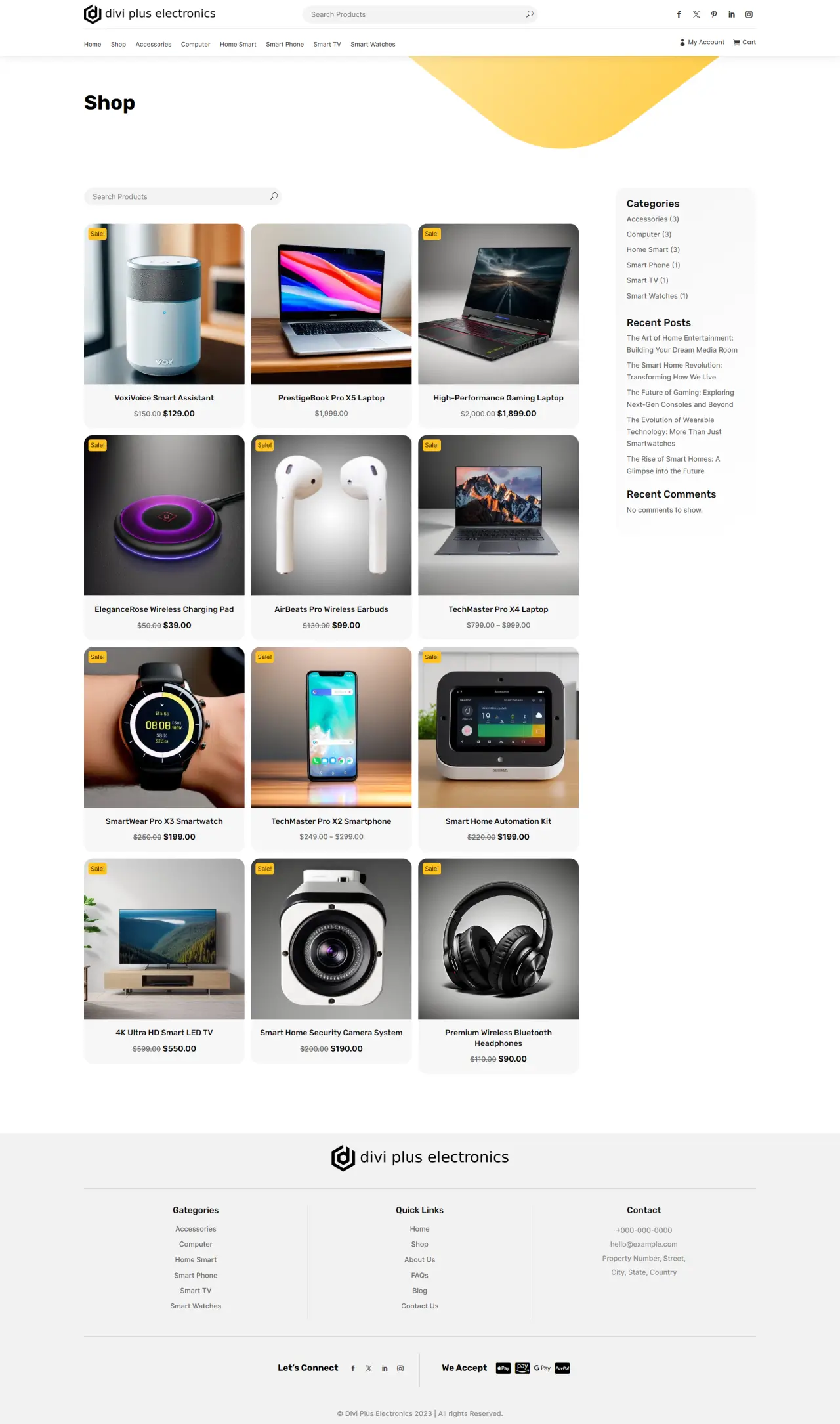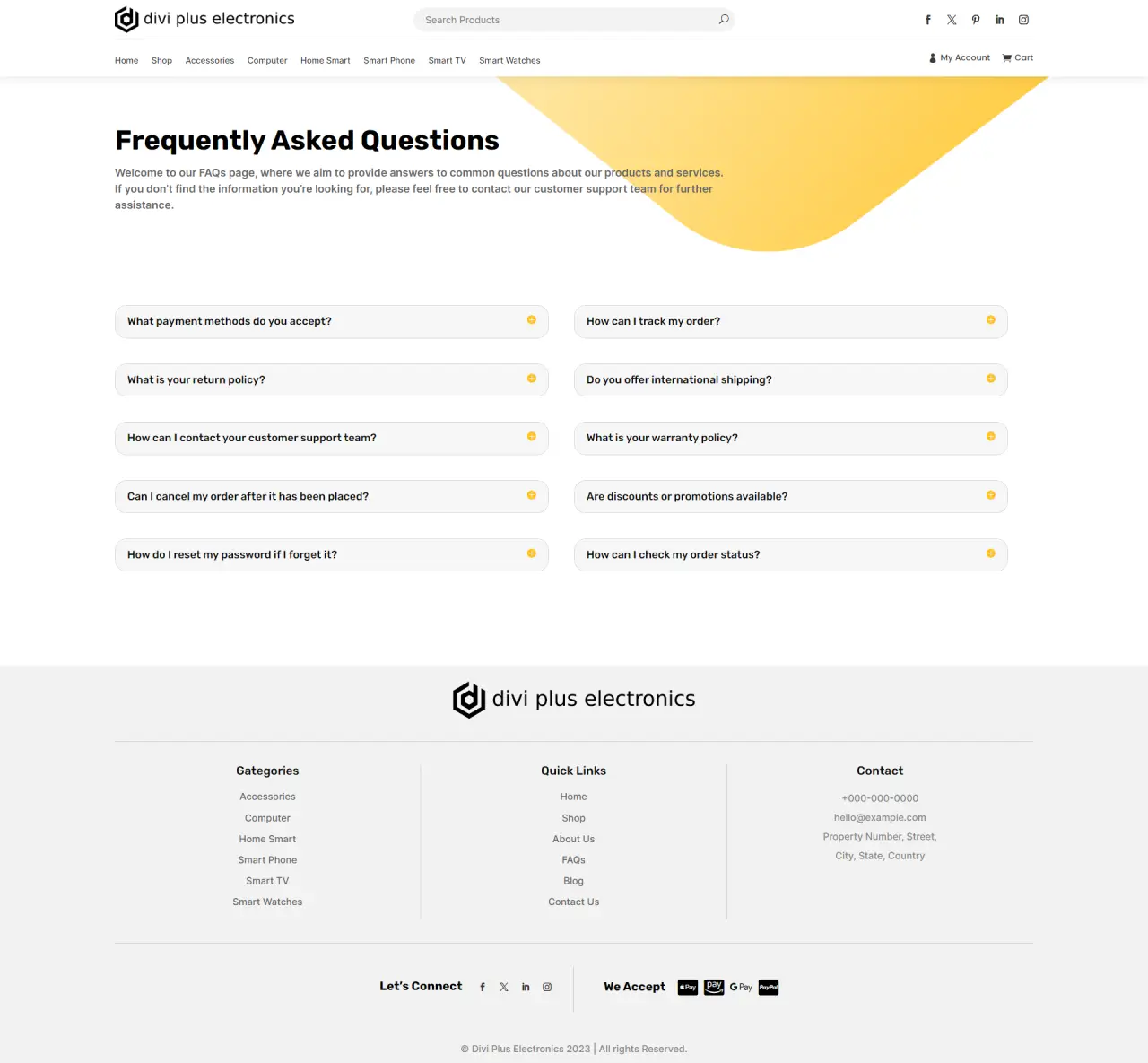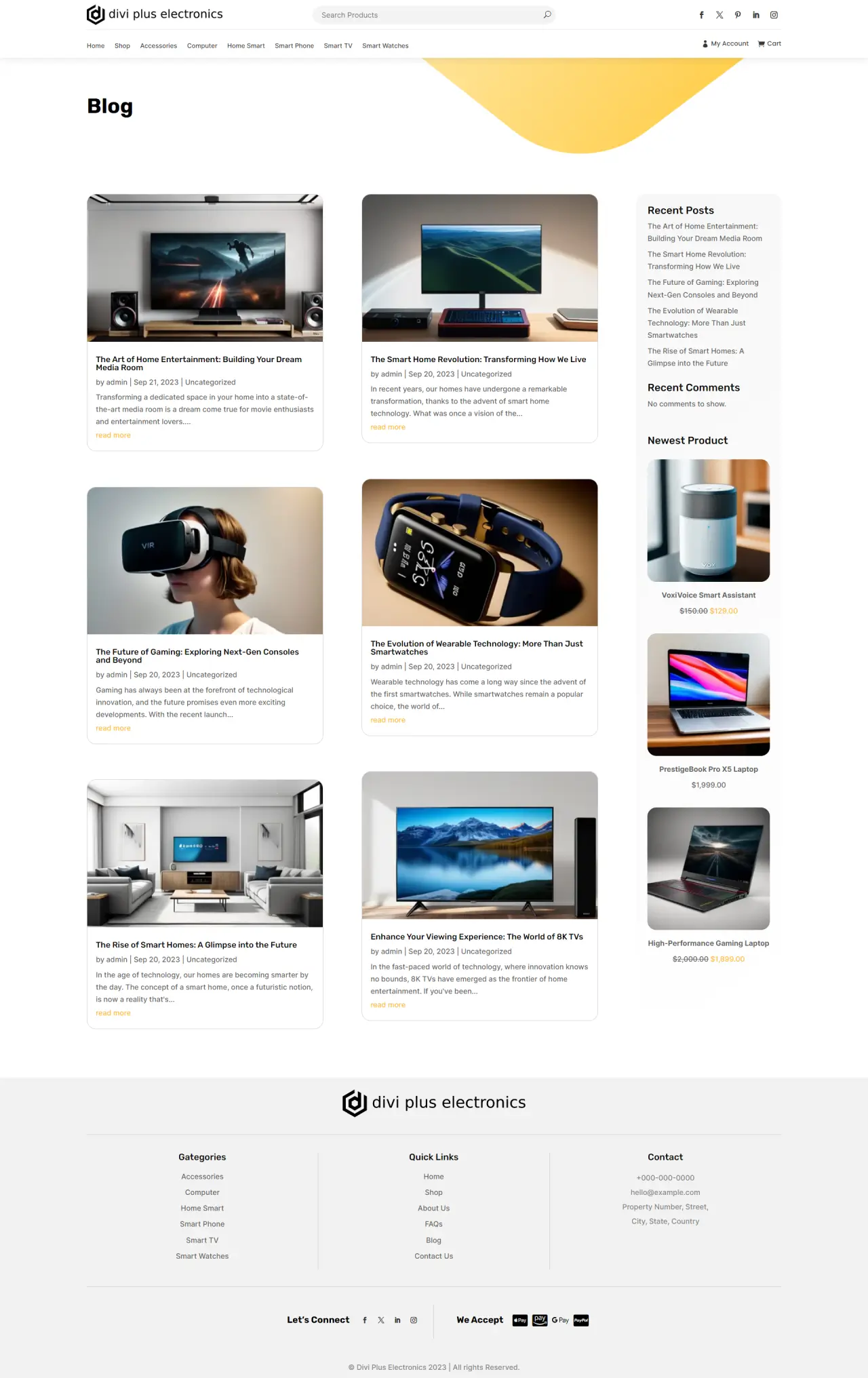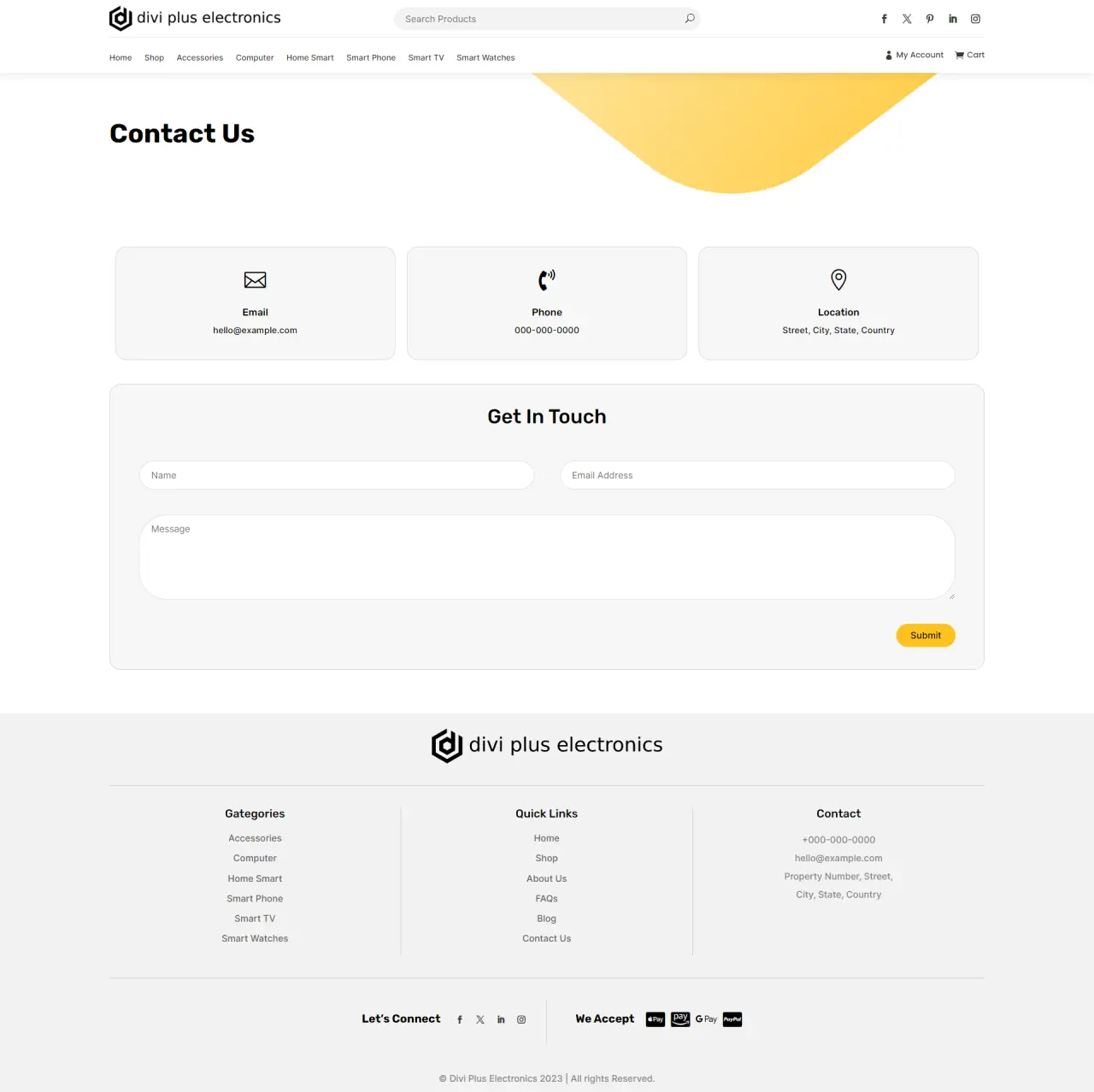 This premium Divi Plus child theme is powered by 11 magical Divi Plus modules including Divi Plus Ajax Search, Divi Plus Button, Divi Plus Floating Image, Divi Plus Woo product Categories, Divi Plus Tabs, Divi Plus Woo products, Divi Plus Woo products carousel, Divi Plus Testimonial Slider, Divi Plus Blog Slider and Divi Plus Logo Slider. Divi Plus Electronics child theme is all about showcasing your electronic products stunningly to the customers and that's why you have the complete freedom to use your creativity and perform some minor tweaks in the 11 modules to tune it as per your design needs.
Unique
Products Carousel
For Woo
Unique
Products Grid For WOO
All the pages of this Divi Plus child theme are crafted using a fantastic color scheme of simple and vibrant colors. Simple and vibrant color combinations serve to balance professionalism with energy and tech appeal. Dull shades convey reliability, while vibrant accents evoke excitement, making products enticing yet trustworthy.
All the images are CC0 and entirely free to use for any legitimate goal, you get complete access to alter, copy, and share the images all without risking anything for approval.
Divi and Divi Plus Do All Magic
This Premium Divi Child theme delivers a seamless shopping experience on electronic shopping websites. Divi, Divi Plus, and WooCommerce are the basic requirements of this child theme. It has been designed exclusively for electronics shopping websites to offer quality and professional services.