Divi Breadcrumbs Module
Let users find the source and destination of the page with beautiful Divi breadcrumbs using the Breadcrumbs module for Divi by Divi Plus. It enables both users and search crawlers to easily explore different pages of the site. Plus, allow servers to index web pages properly and display pages in the search results with breadcrumbs.
Navigate Pages With Breadcrumbs in Divi
Add beautiful breadcrumb navigation links to your webpages and provide visitors a necessary navigational help with a smooth user experience. Divi Plus Breadcrumb is designed to improve your website's usability.






It not only helps the users to navigate your website easily, but it will also help Google or any other search engine to index your site at the server in the right manner. Just like Google Search, Divi Plus Breadcrumb uses breadcrumb markup in the body of a web page to categorize the information of a page in the search results.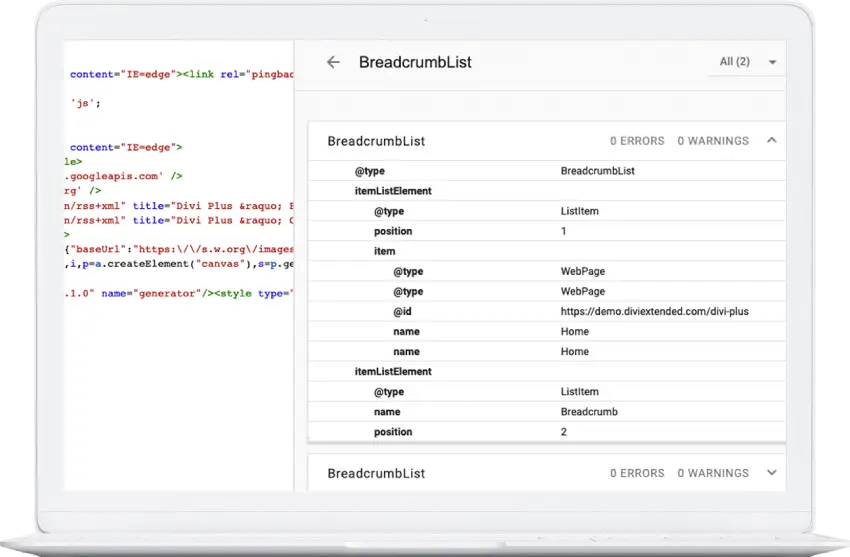 Not Dependent on any other plugin
With Divi Plus Breadcrumb module, you'll never need any other plugin for Divi like Yoast SEO to help your web pages appear in the search result with breadcrumbs. Divi Plus breadcrumb module takes care of everything all alone. All you need this plugin and you're all set.