Divi Products Grid for WooCommerce
Show Divi WooCommerce products elegantly in masonry and grid layout using the WooCommerce Products module of Divi Plus. The module enables you to display the products in up to 6 columns with column spacing. Show featured products, products from different categories, and tags. Hide 'out of stock' items, apply taxonomies relations, display pagination and much more to create out of the box WooCommerce products galleries.
Masonry Grid for WooCommerce Products
To turn your simple Divi and WooCommerce store into a work of the new age, this module provides you with one of the best options to do that. Further, each option is easy-to-use and allows you to use it effectively with additional customization options. So, with a new age digital store, you have something to call novel.
Grid, Masonry, or More Columns—Add Products As You Want!
With the WooCommerce Products module of this plugin for Divi, you get the option to display the store's products in up to 6 columns with column spacing support. Plus, you can also make them look masonry with a simple click. Moreover, you can display multiple products of different categories in different orders and types with no limit. Display Sale Badge in text and percentage format, Add to cart button on hover, thumbnails, price, and much more.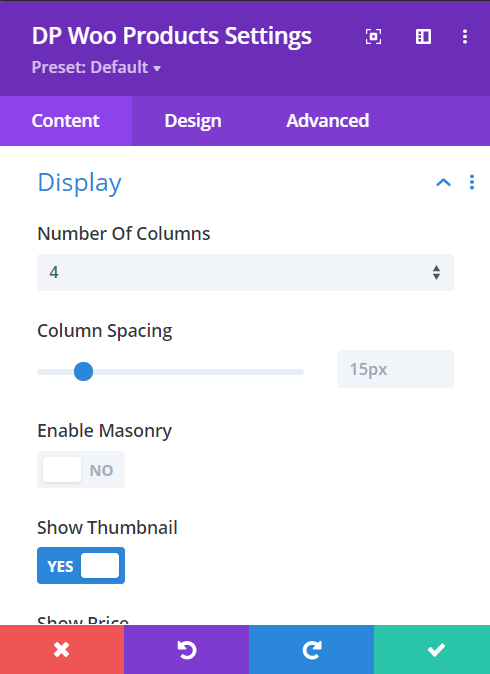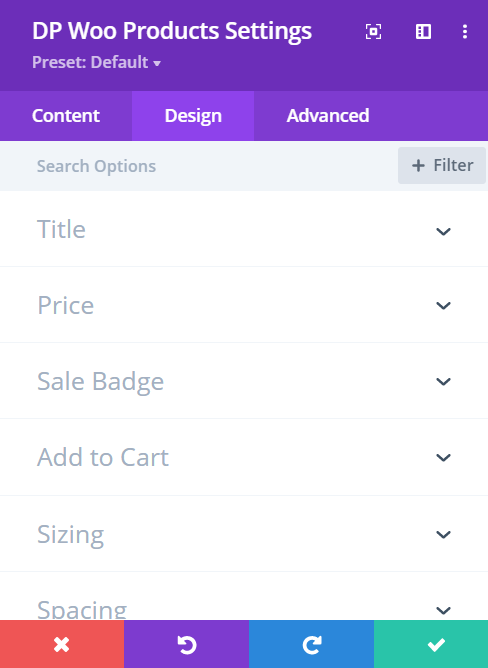 Style Your WooCommerce Store
Make them stylish; make them unique. With the WooCommerce products module, you can add & style your Divi store's products in a way that would mesmerize the users immensely. And they will fascinatingly make the decision to purchase.