Divi Masonry Gallery Module
Create appealing Divi masonry galleries without using any masonry gallery CSS with powerful and intuitive features of the Divi Plus Masonry Gallery module. Create galleries in up to 10 columns, open images in the lightbox with overlay support, optimize images gap and enhance their look for better visibility.
Different Additional Settings to Enhance the Impression
Enable Lightbox, Overlay, Title, Caption and Much More
In addition to the multiple columns and spacing, the module comes with a lot of different features. Thus, making a Divi masonry gallery engaging and beautiful in many ways with complete control in your hand. You could enable Lightbox, color overlay with icon, image title and caption. Plus, different other customization options to fulfil your several design needs to create a masonry gallery. Get this plugin for Divi today and with the Masonry Gallery module make the most for your website with other modules and designing resources.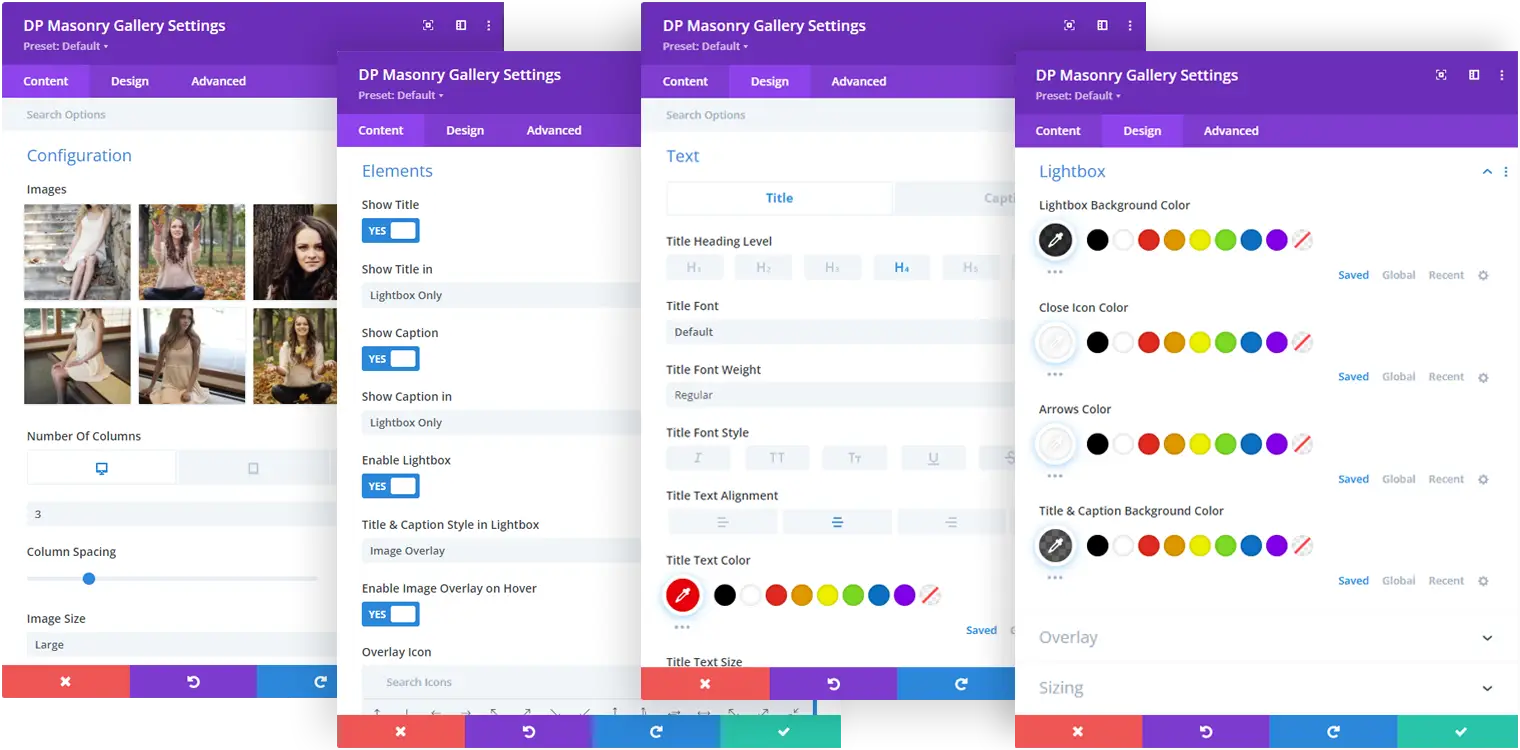 Beautify Masonry Galleries
Style Your Images, Use Border, Shadow and Much More
Make your masonry galleries look even better with additional options that allow you to customize gallery images on a high level. Like applying border styles with rounded corners. Add shadow effect; use transform and animation for enhanced attraction and user interaction. Try everything as you may and let masonry gallery images look out of the box.
Masonry Gallery's Images in Upto 10 Columns With Different Devices Control
Masonry galleries look tremendous, but without multiple columns support, you might be repeating the same style over and over again. Therefore, to help you bring novelty in your Divi masonry galleries, the Divi Plus Masonry Gallery module, allows you to add masonry images in up to 10 columns. Moreover, you can also control how many columns the gallery should have on different devices such as PC, Tablet and Mobile phones.