Divi Products Carousel for WooCommerce
Use the Divi Plus WooCommerce Carousel module and create beautiful product sliders for WooCommerce in Divi effortlessly. It includes multiple layouts and unique effects that make your Divi WooCommerce carousel & its products look elegant and exciting to interact with.
Two Layouts With Quick View Option for WooCommerce Products
Make your Divi WooCommerce store look fantastic with products sliding on a carousel. The product carousel module provides you with modern and intuitive control options to quickly and easily add different product carousels on a website.
Arrow, Pagination, Quick View, And a Lot More
Add Divi Product Carousel With Different Layouts and Styling Options
Divi Plus plugin for Divi lets you achieve more by doing less. The WooCommerce Products carousel module comes with different slider layouts that are Flip, Cube, Coverflow, and of course, Slide. Furthermore, you can use native Divi Icons for slider arrows and pagination with multiple styles and maximize their appearance with additional options. Thus, giving you the ultimate options to make outstanding WooCommerce products carousels in minimum time and effort.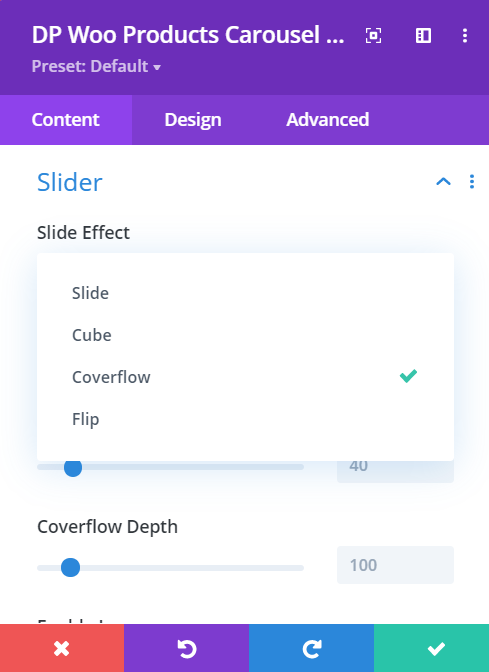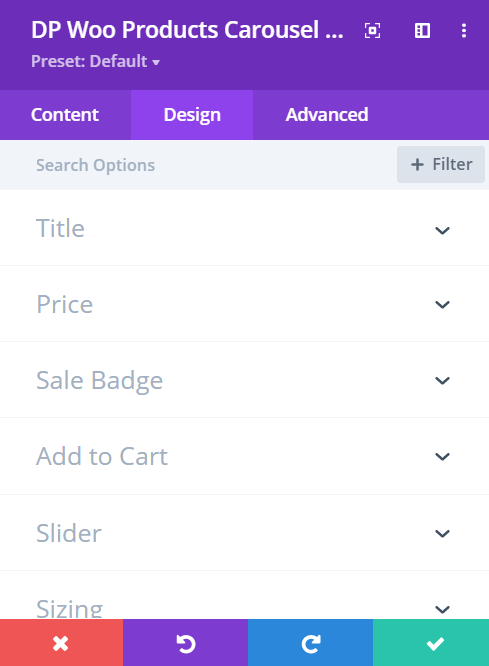 4 Unique Slide Effects for Your Divi WooCommerce Products