Free Divi Plus Novelist Child Theme
Unlock Your Potential and Build Your Online Presence To Take Your Passion to the Next Level.
Multiple Pages for Various Needs
This free Divi Plus Novelist child theme is the perfect option for the Novelists to showcase their writing and imagination to the readers. The 5 beautiful page layouts portray the author's creations and offerings in an outstanding way. A brief overview of the novelist, his works, and his accomplishments over the years are featured on the homepage. More details and forthcoming projects are given on the About page. The novelist's thoughts and views on various topics are displayed on the blog page. Visitors are given access to a basic shop page where they may easily purchase their preferred novels. A brief synopsis of the novel is provided on the contact page, which also includes a contact form.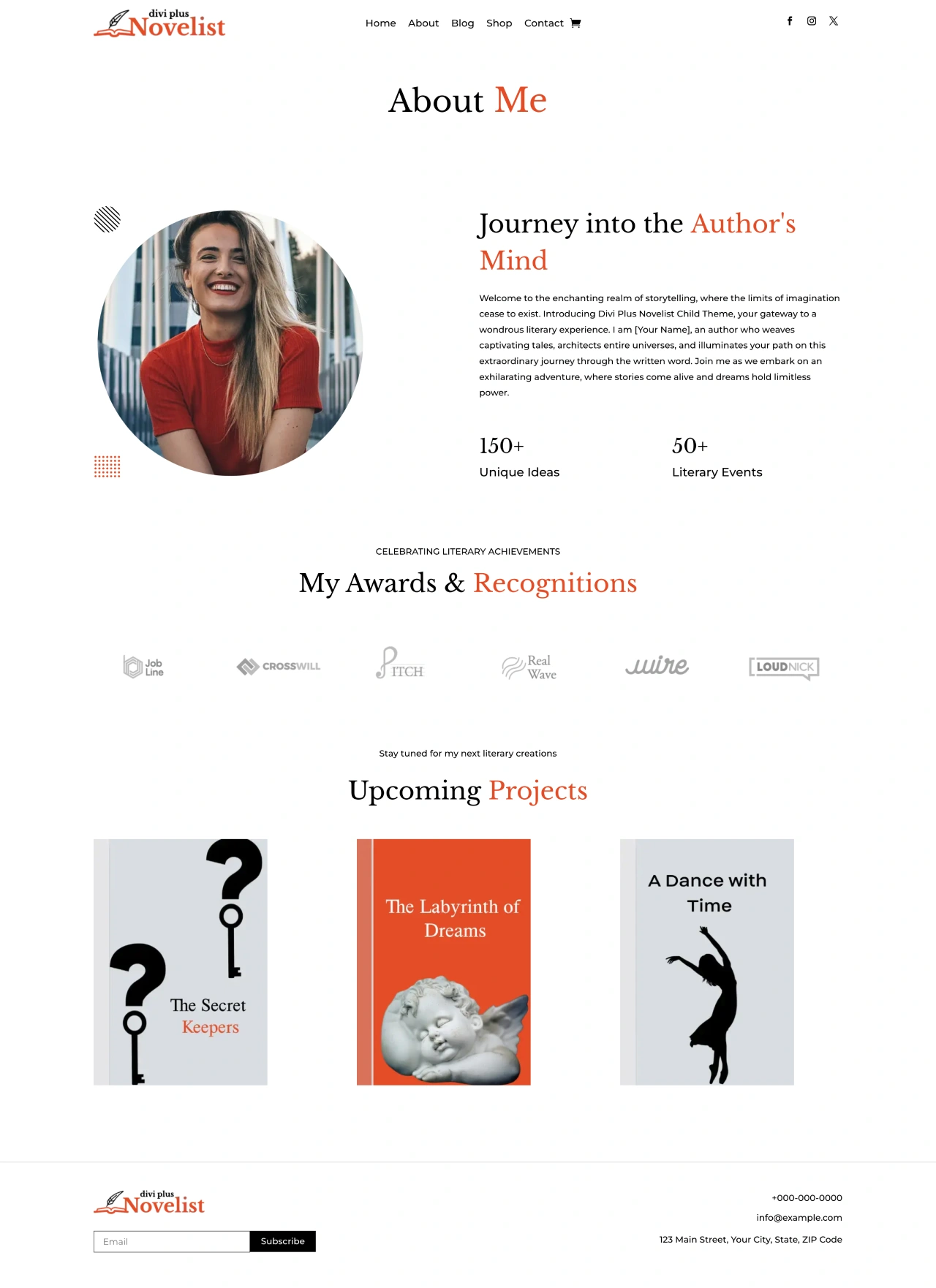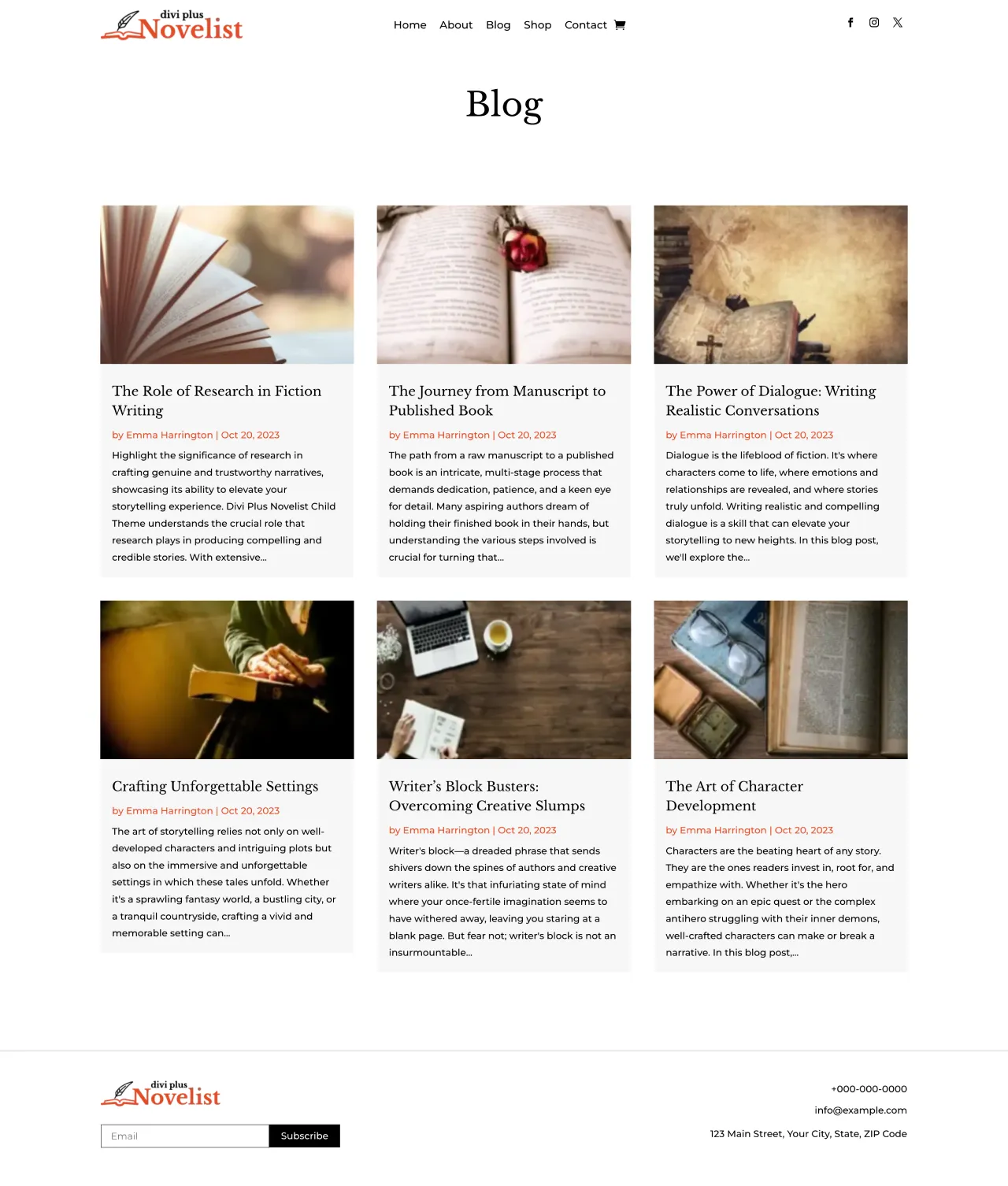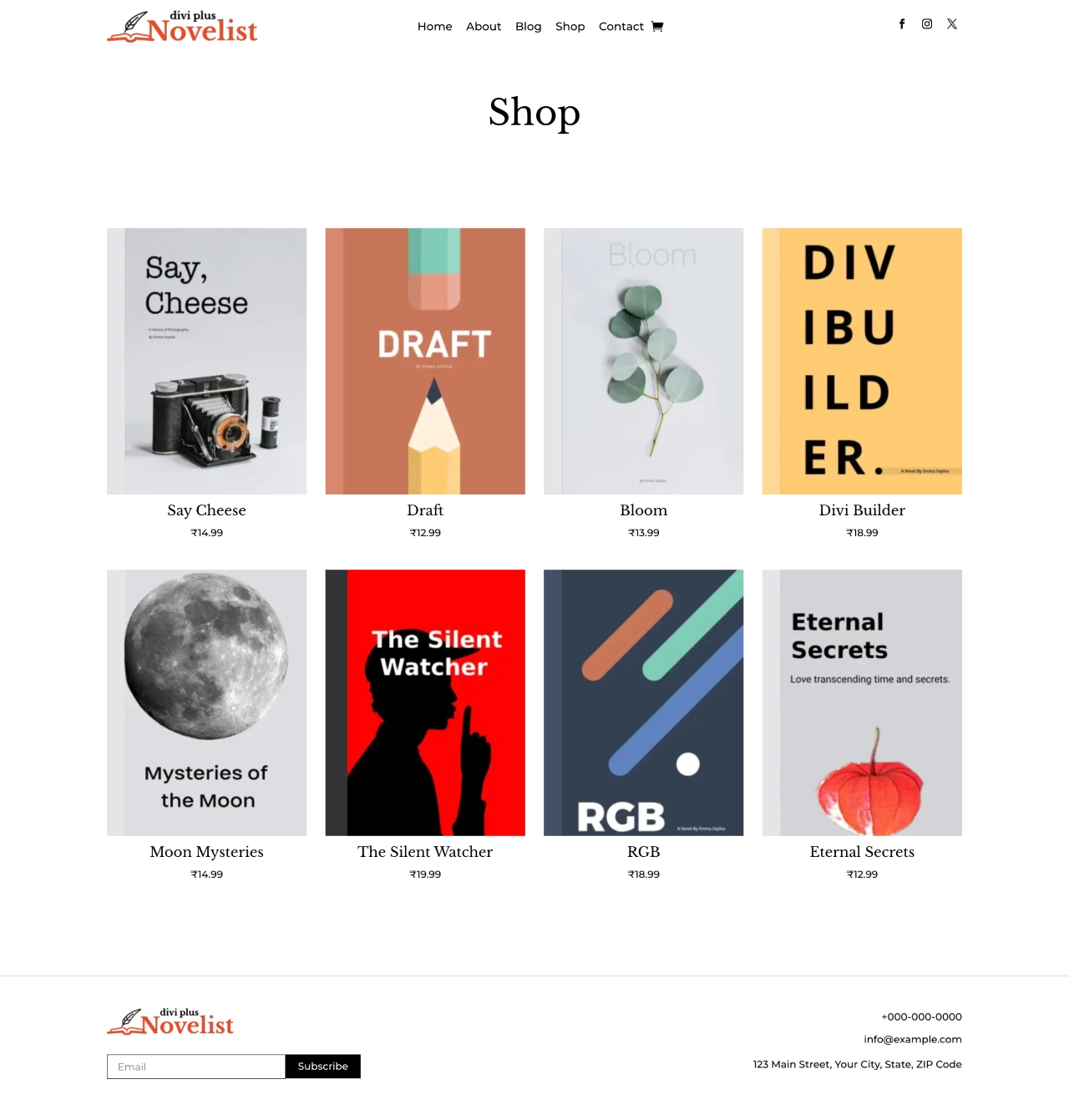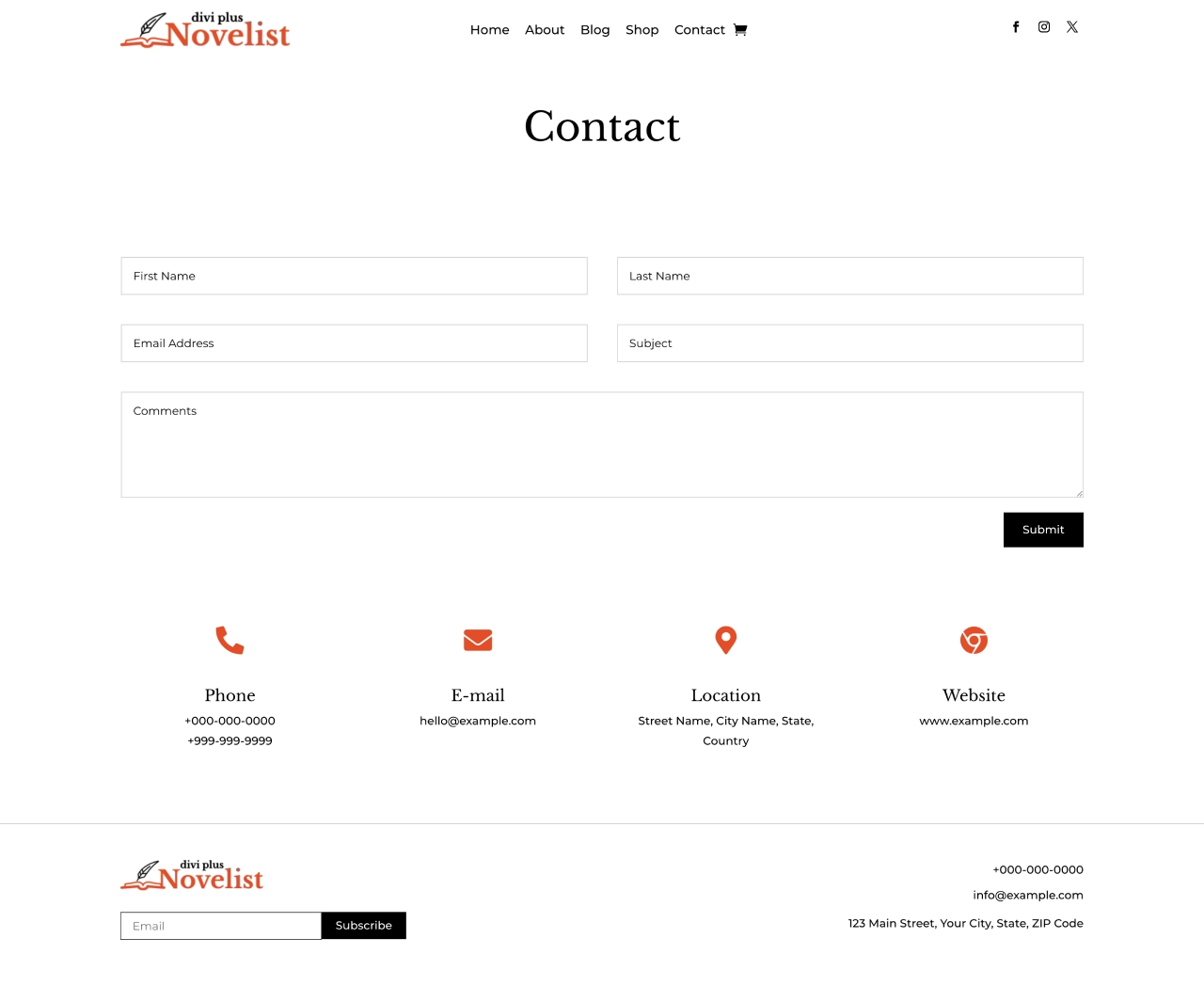 The Novelist child theme is built using 8 incredible Divi Plus modules. All of the information is presented interestingly with the Divi Plus Fancy Heading module. Moreover, the Floating Image module sensationalizes the novelist's and his works' visuals. The Divi Plus Logo slider clearly displays all the recognition and awards accomplished by the novelist.
This Divi child theme makes extensive use of the color white to give it a neat and organized appearance. The only sections with vibrant colors are the headings, which draw readers' attention right away.
Libre Baskerville
Main Heading
All the images are CC0 and entirely free to use for any legitimate goal, you get access to alter, copy, and share the images all without risking anything for approval.
Divi & Divi Plus Do All Magic
The basic requirements to use this child theme on your WordPress website are Divi and Divi Plus. The perfect design needed to feature a novelist and his collection on a WordPress website is provided by this Divi child theme.