Stunning Free Ecommerce Child Theme for Divi
An Extraordinary Fashion Store Built for Speed and Flexibility.
Multiple Pages For Different Needs
Divi Free eCommerce child theme is suitable for any type of eCommerce web site working on WordPress. This Divi child theme offers a variety of layouts to create your site with unlimited possibilities. It consists of 6 beautifully designed template that includes 2 shop layout with left and right sidebar and 2 masonry and grid view product layouts. This well-designed and retina-ready eCommerce theme will push your online store in the spotlight and take your business to the next level.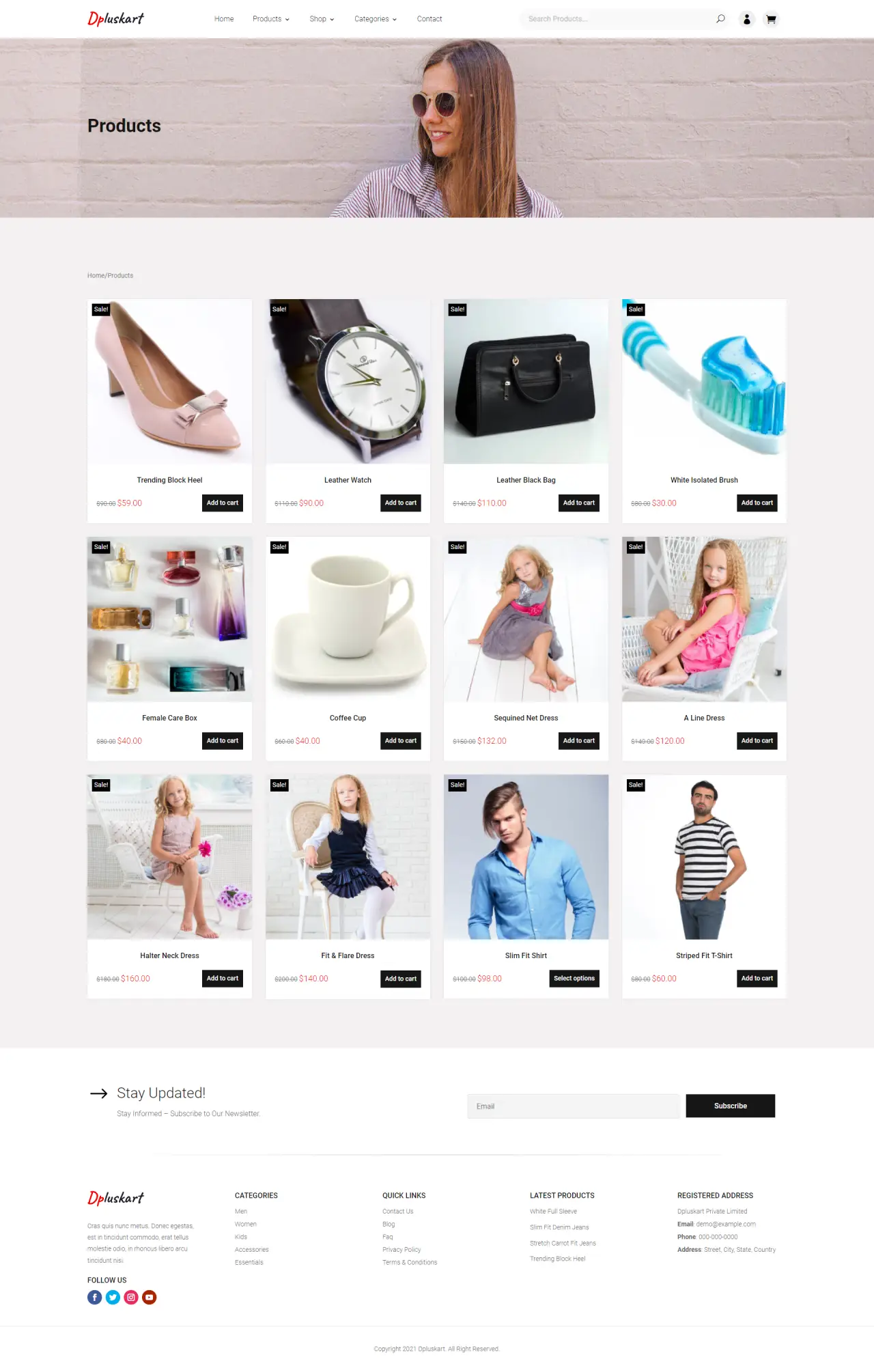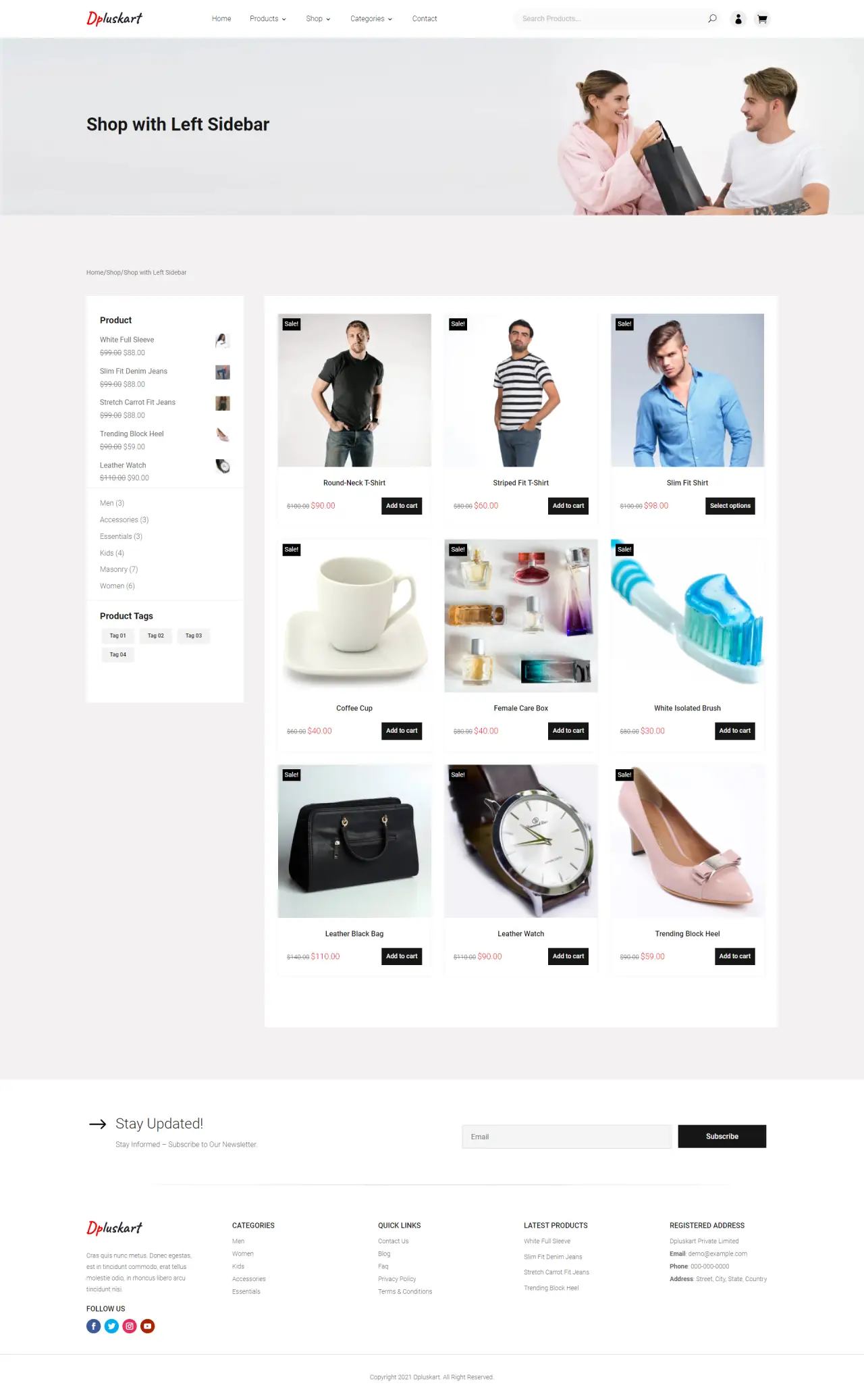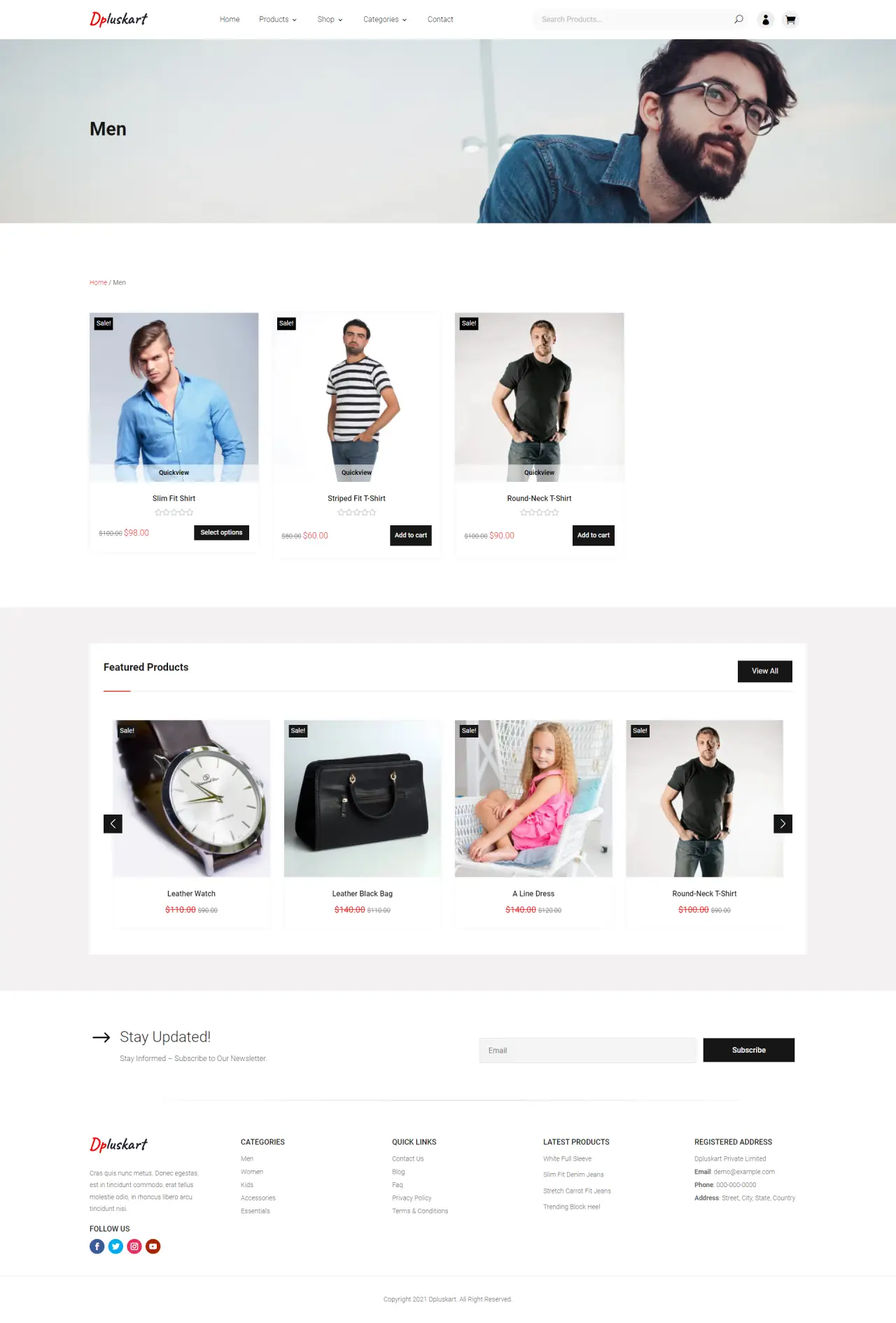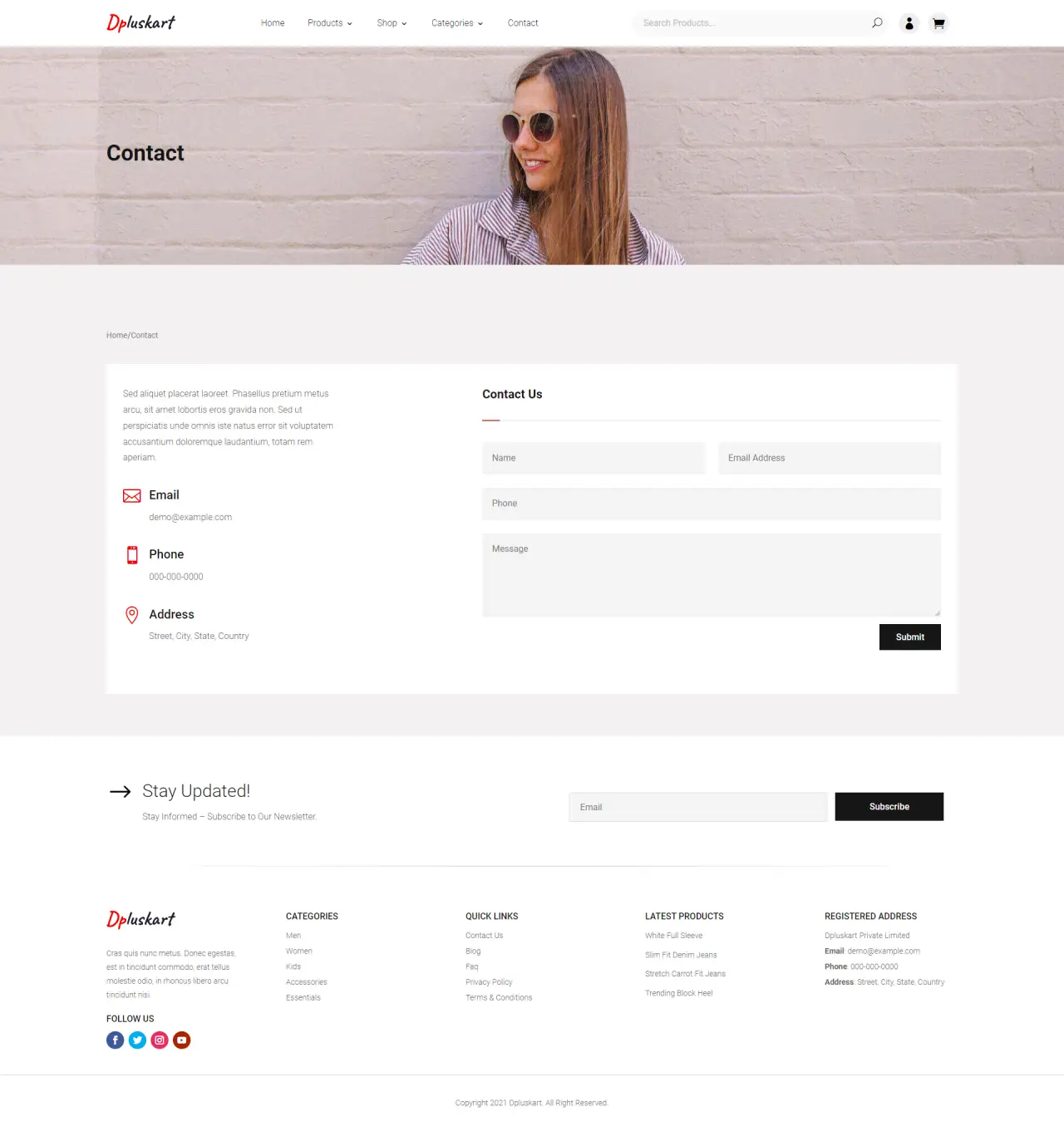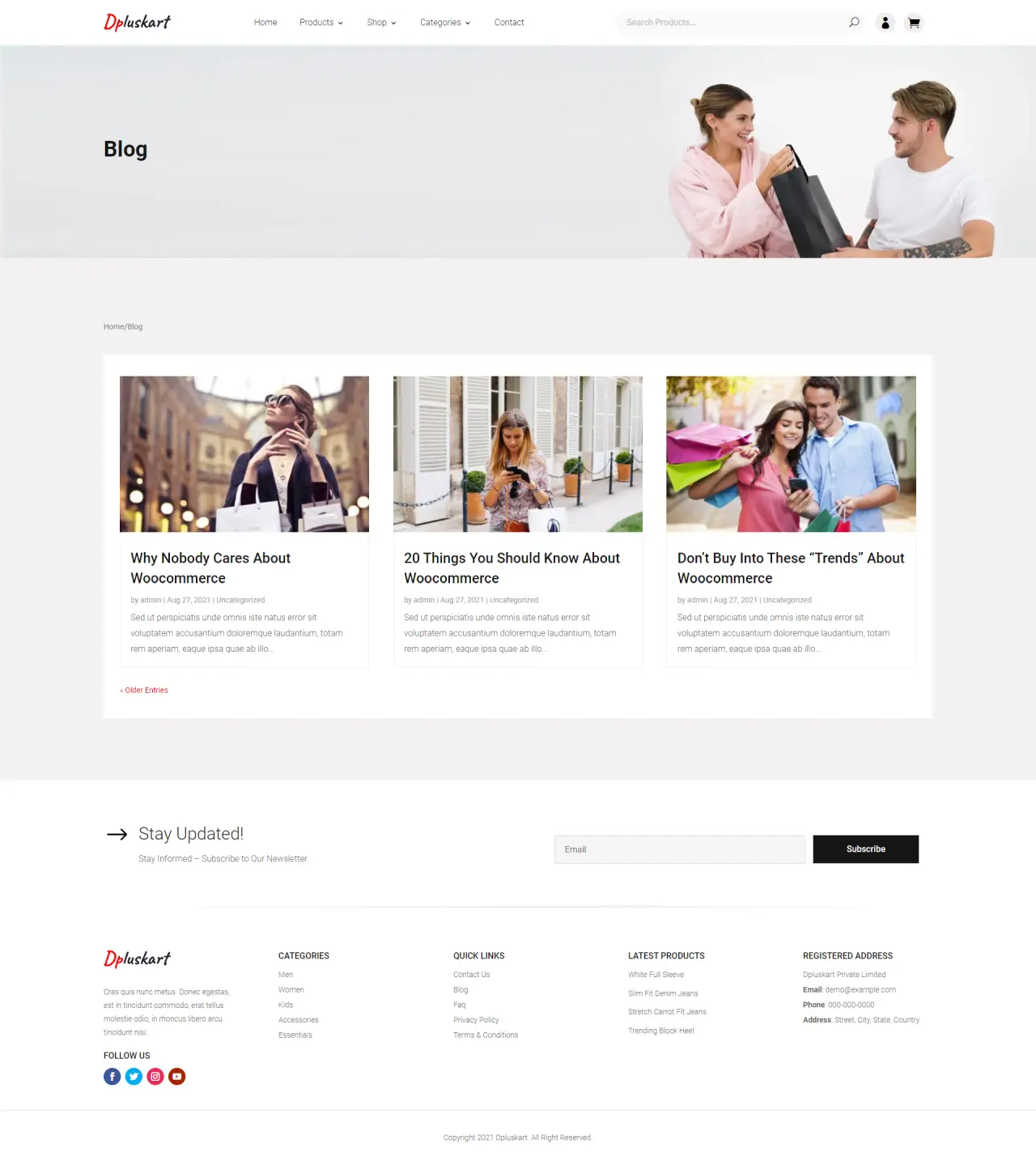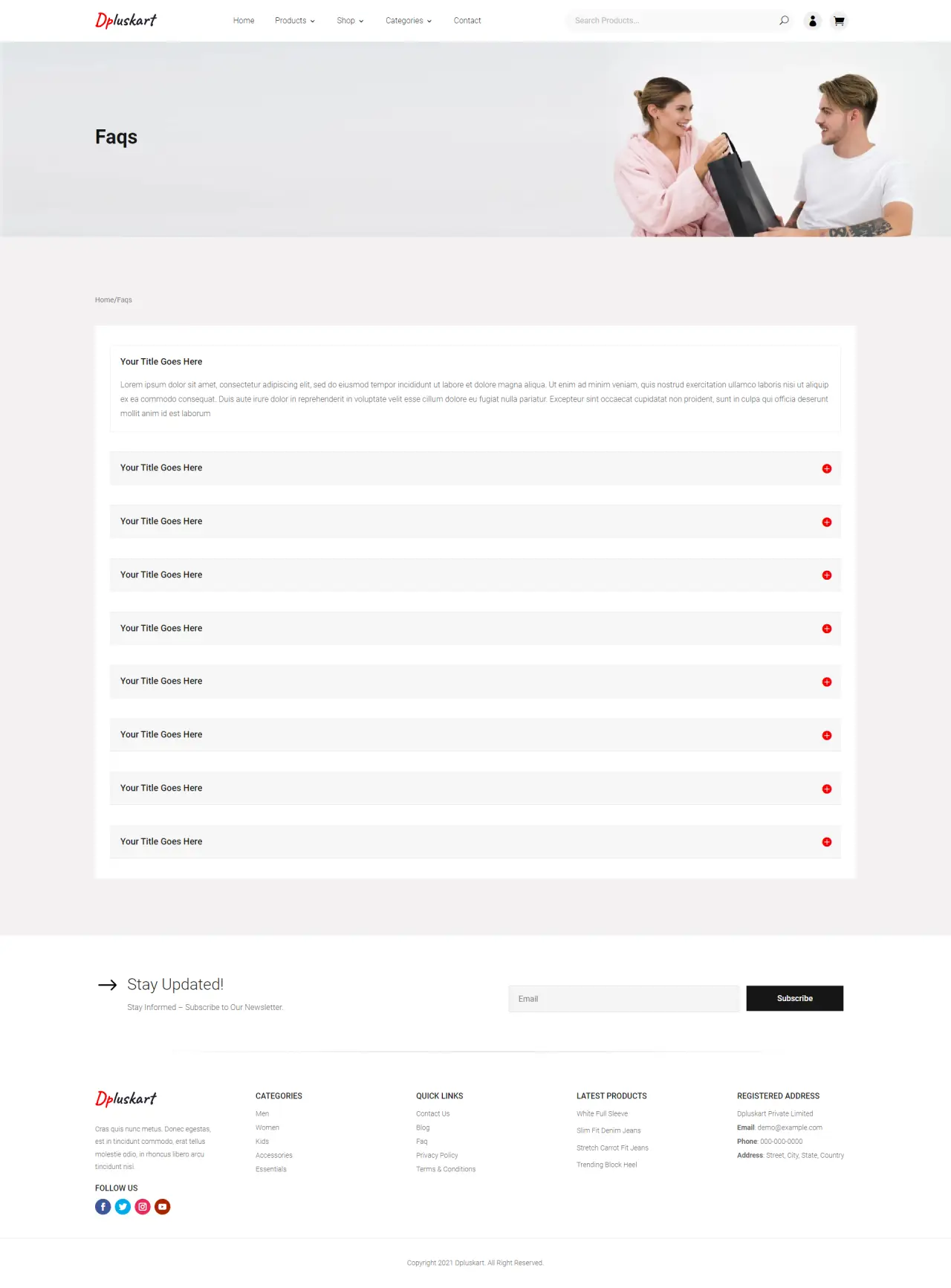 Divi Plus eCommerce child theme is built using the amazing modules of Divi Plus and works perfectly on any screen resolution. Modules under this plugin are highly customizable which makes you enable to add or edit any product easily on your WordPress website. This free Divi theme greatly enhances the appearance and functionality of your online store.
All the 8 layouts pack are using simple colors and fonts where every design is created keeping simplicity and creativity in mind. With a fusion of black fonts and bright colors, the layout gives a great sense of authenticity.
All the images are CC0 and entirely free to use for any legitimate goal, you get all the access to alter, copy and share the images all without risking anything for approval.
Divi & Divi Plus Do All Magic
This Divi Plus Ecommerce Child Theme is smooth and extremely customizable. Divi Plus, Divi and WooCommerce are the basic requirements for using this template. It has been designed exclusively for shopping website to offer quality and professional services.