Divi Plus Wellness Child Theme
Premium Divi Plus Child Theme for Wellness Businesses
Multiple Pages to Display Wellness Services
Divi Plus Wellness is an outstanding child theme for wellness businesses to highlight all their services in a simple but elegant way on their WordPress websites. The homepage of this Divi child theme has a spectacular hero section on the top with images and effects. The wellness services, instructors, testimonials, and appointment booking CTAa are placed in various sections on the homepage. The About Us page gives a brief introduction to the wellness business, its achievements, and its journey. The Services page showcases all the available wellness programs. The Blog page displays all the latest wellness blog posts in an archive. The FAQ page contains the answers to all the common wellness queries from the users.
This Divi child theme is best for wellness websites offering
Yoga classes
Fitness programs
Meditation sessions
Ayurvedic and spa treatments
Wellness therapies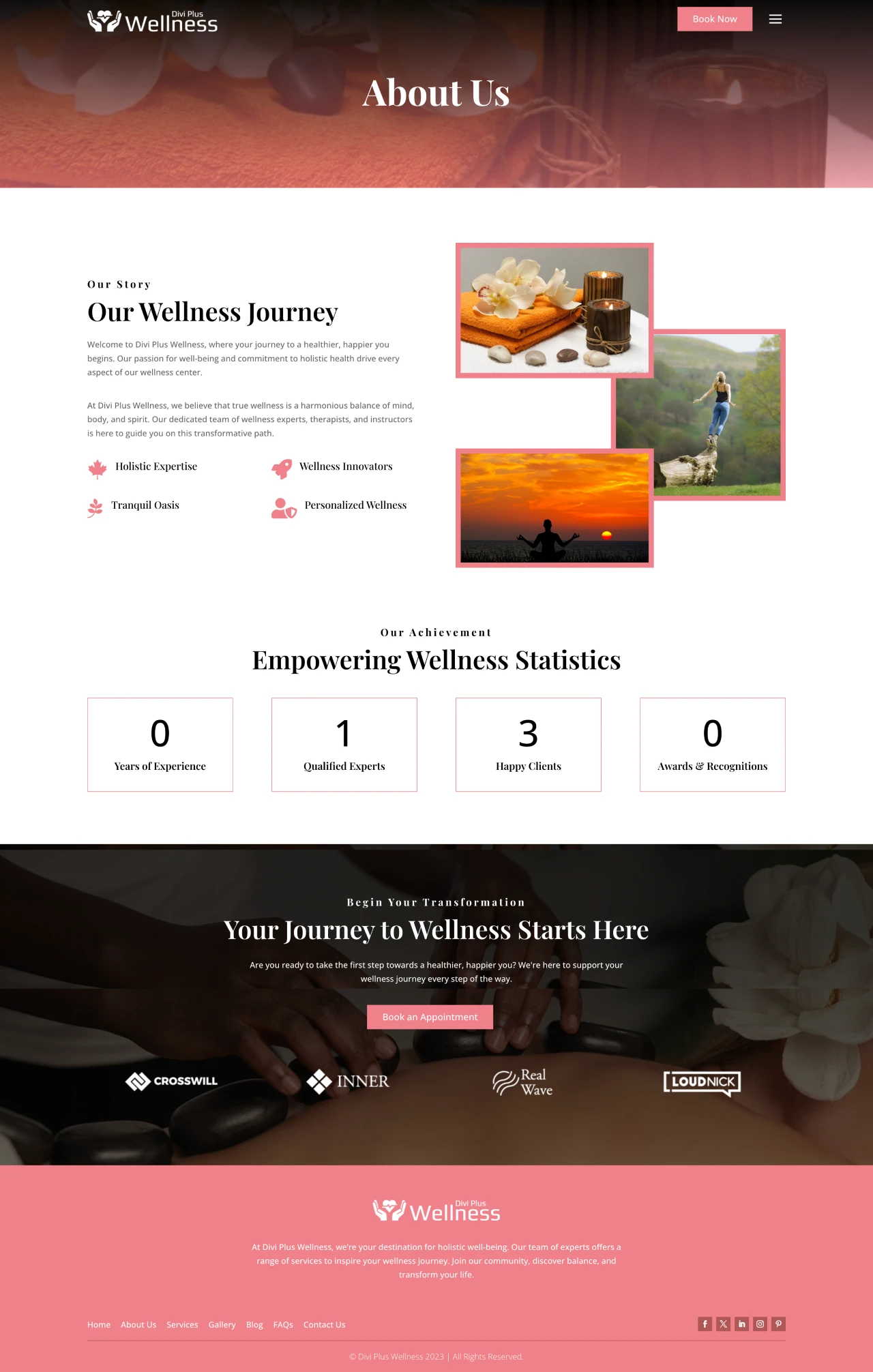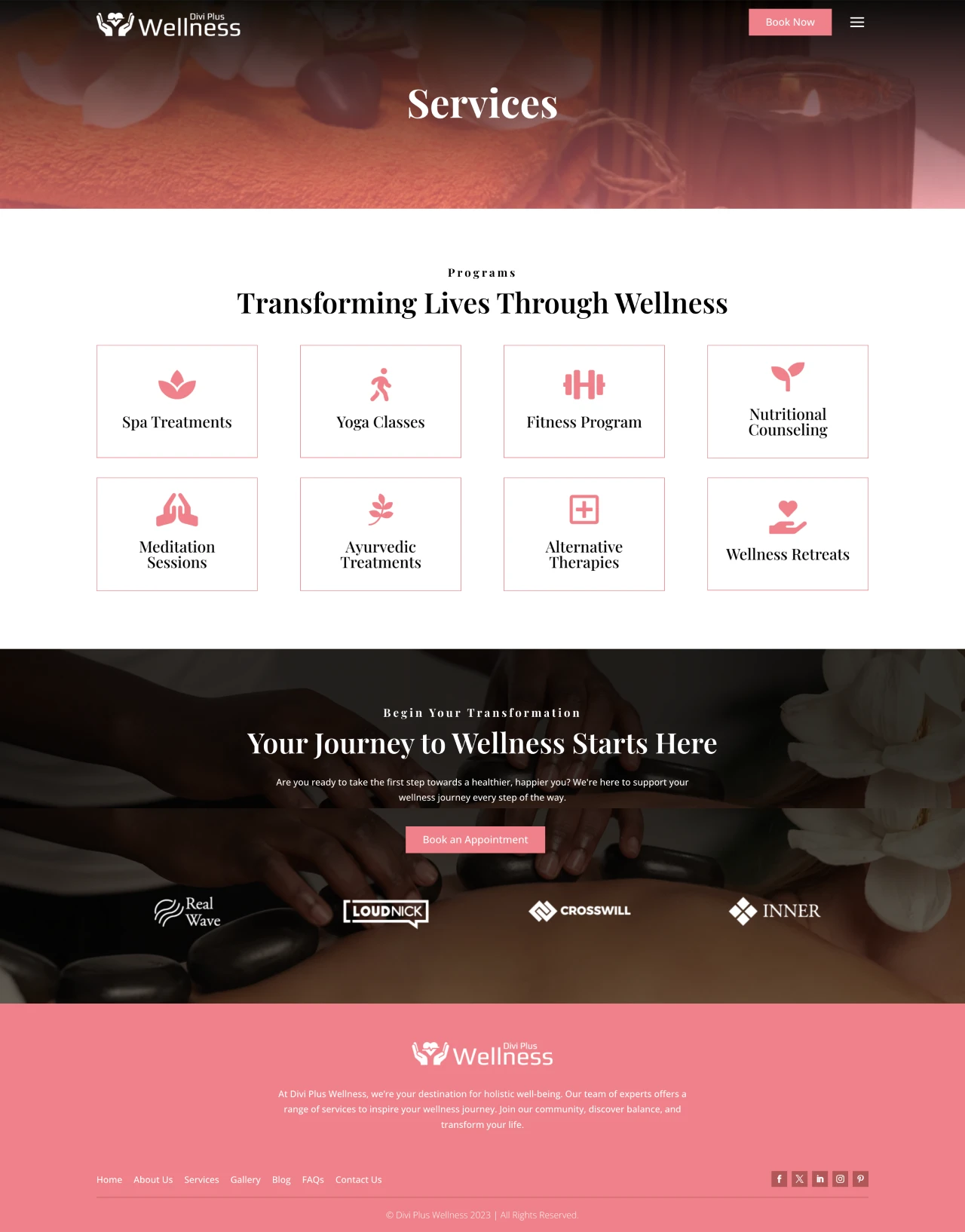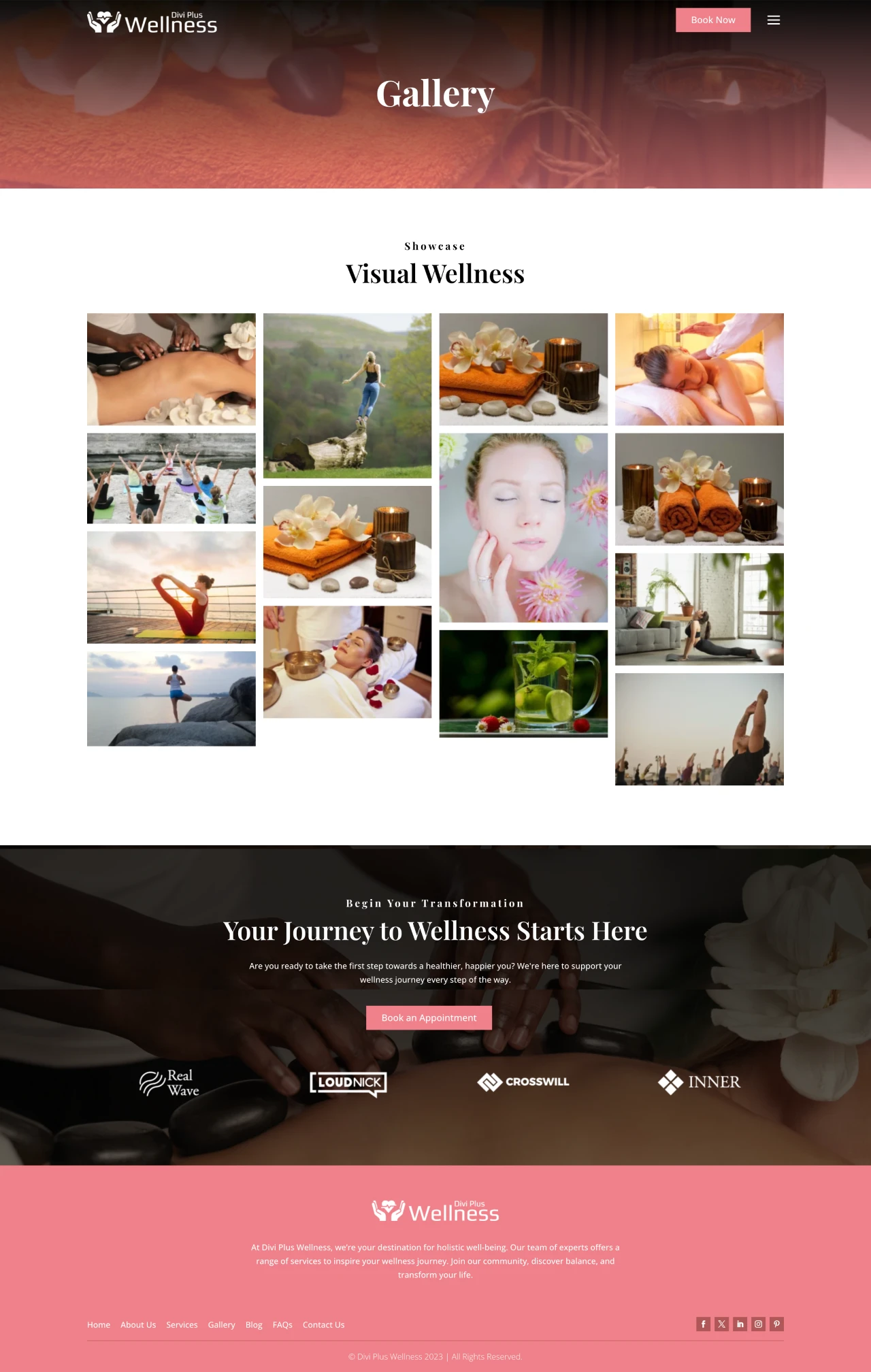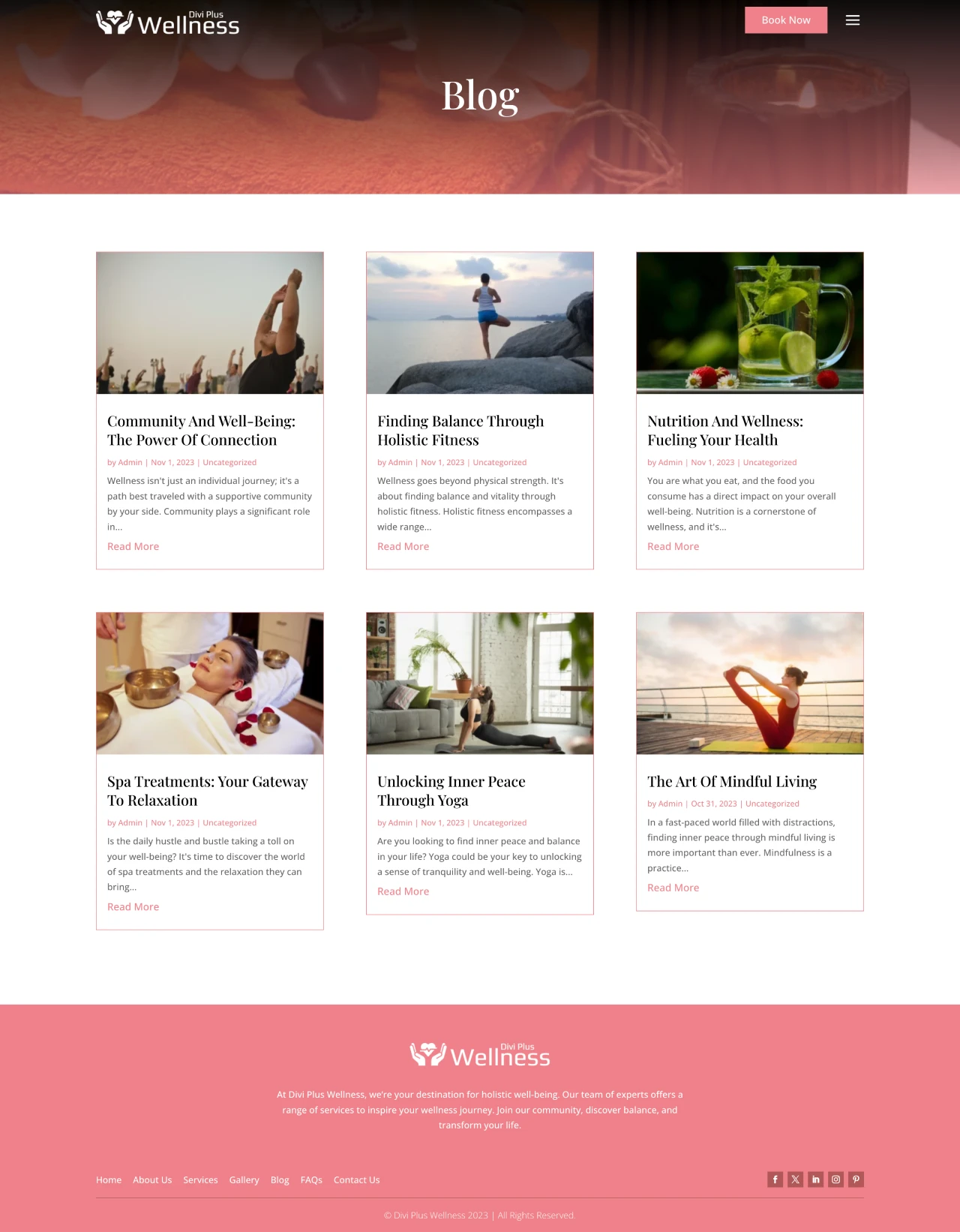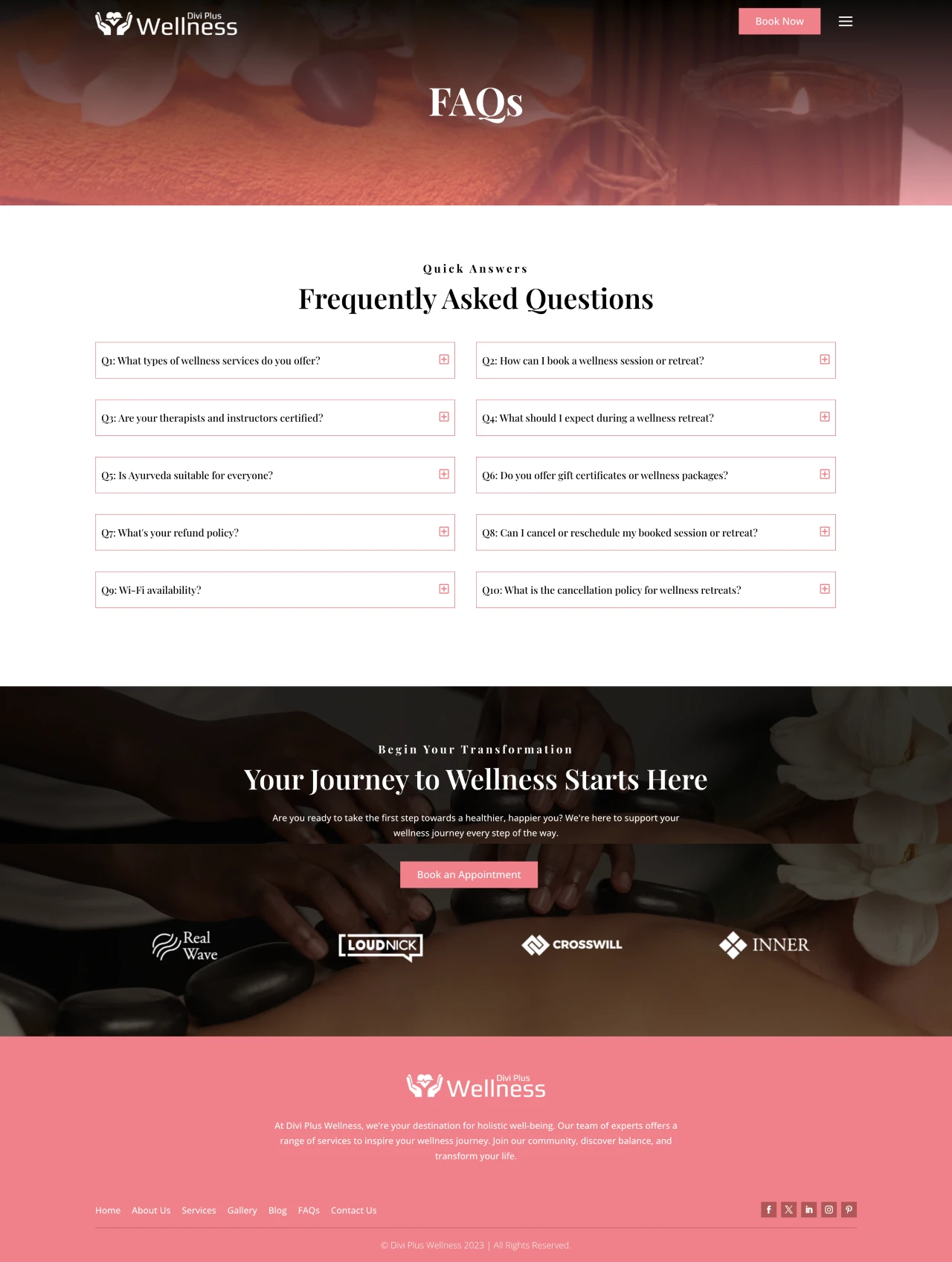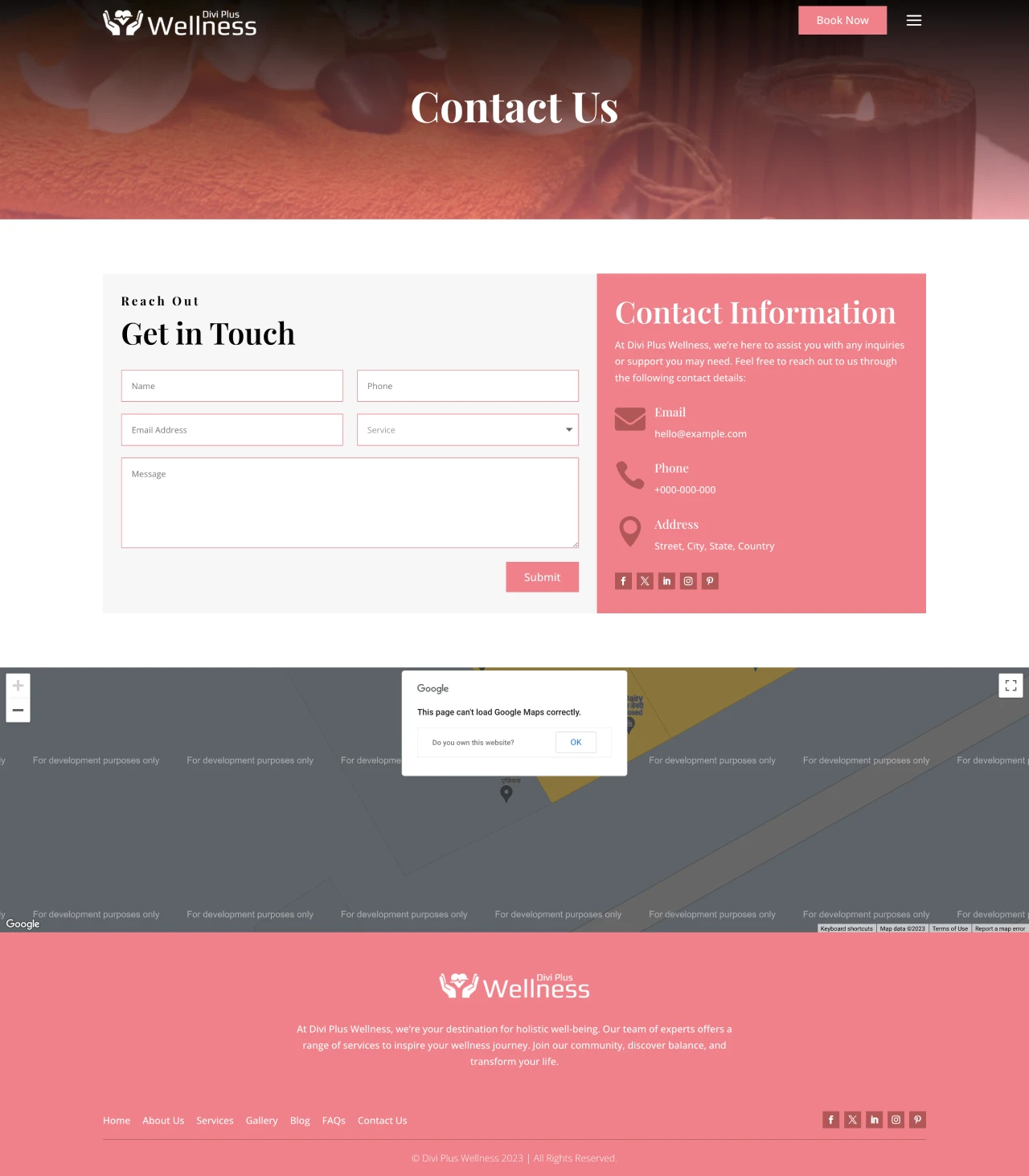 The Divi Plus Floating Image module works excellently to portray wellness activities and treatments. The Divi Plus Flip Box module presents all the wellness services in an interactive flipbox. The Divi Plus Testimonial slider and Blog slider are used to display client reviews and the latest wellness information in a dazzling manner. The Team Grid module introduces the entire wellness team in a wonderful way.
This Divi child theme utilizes the merger of white and light pink colors on the CTAs, testimonials, and image borders. The headings are kept in black and white to make the website's appearance simple and clear.
Playfair Display
Main Heading
All the images are CC0 and entirely free to use for any legitimate goal, you get access to alter, copy, and share the images all without risking anything for approval.
Divi and Divi Plus Do All Magic
The minimal requirements to use this Divi child theme on your WordPress website are Divi and Divi Plus. This Divi child theme allows you to display wellness programs, activities, treatments, and teams on your WordPress website.