Premium Divi Plus Travel Agency Child Theme
A Premium Divi Plus Child Theme for the Travel Agencies, Holiday Planners, and Vacation Clubs
Multiple Pages For Different Needs
This Premium Divi Plus Child Theme saves you unlimited hours of designing and planning a travel agency website working on WordPress. It has all the pages that you need to bring your customer's attention to your covered destinations, travel packages, the latest blogs, and sources to connect. It has beautiful design elements required in a travel agency website and with that, it is responsive, functional, user-friendly, easy to navigate, and reliable.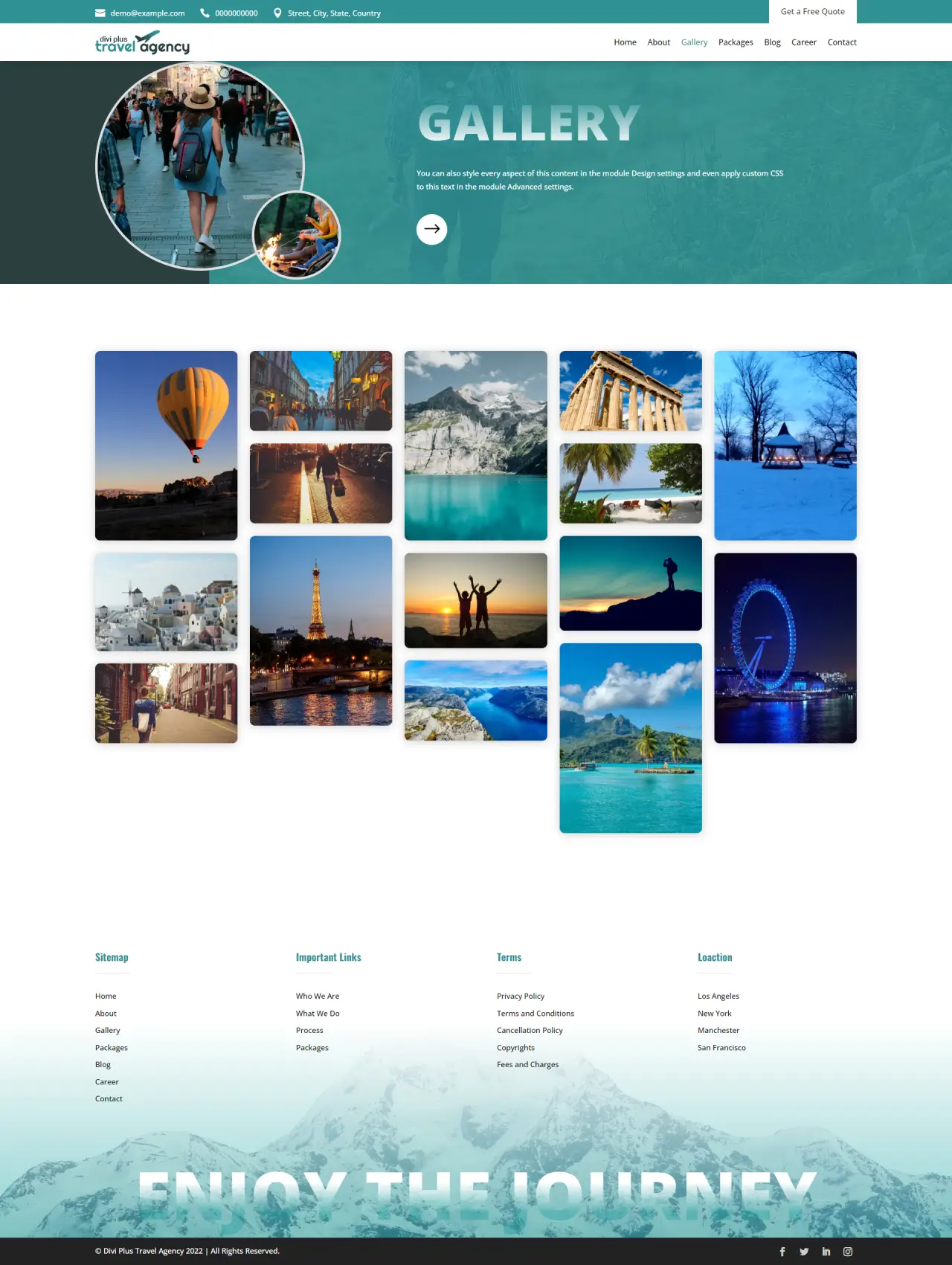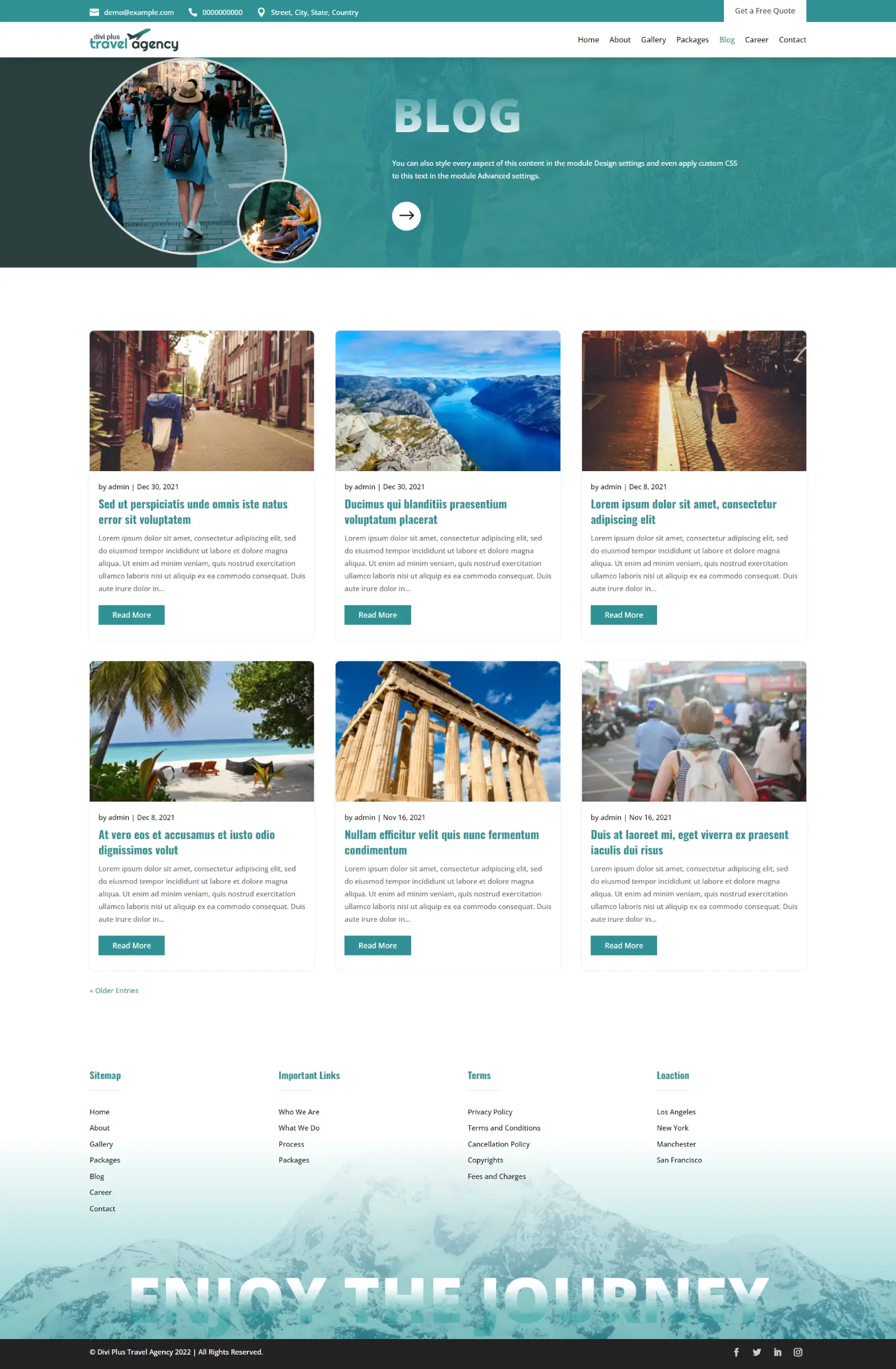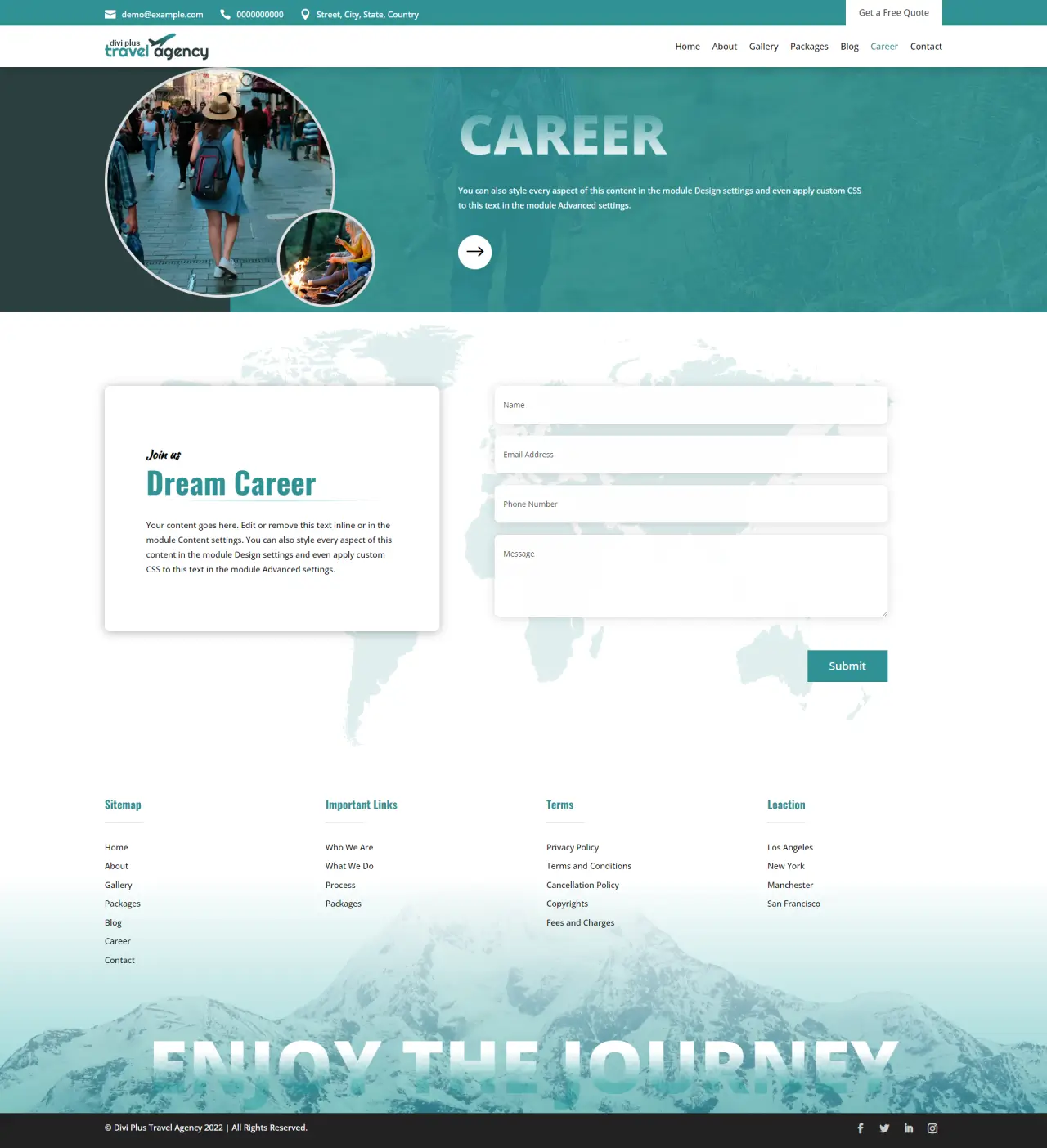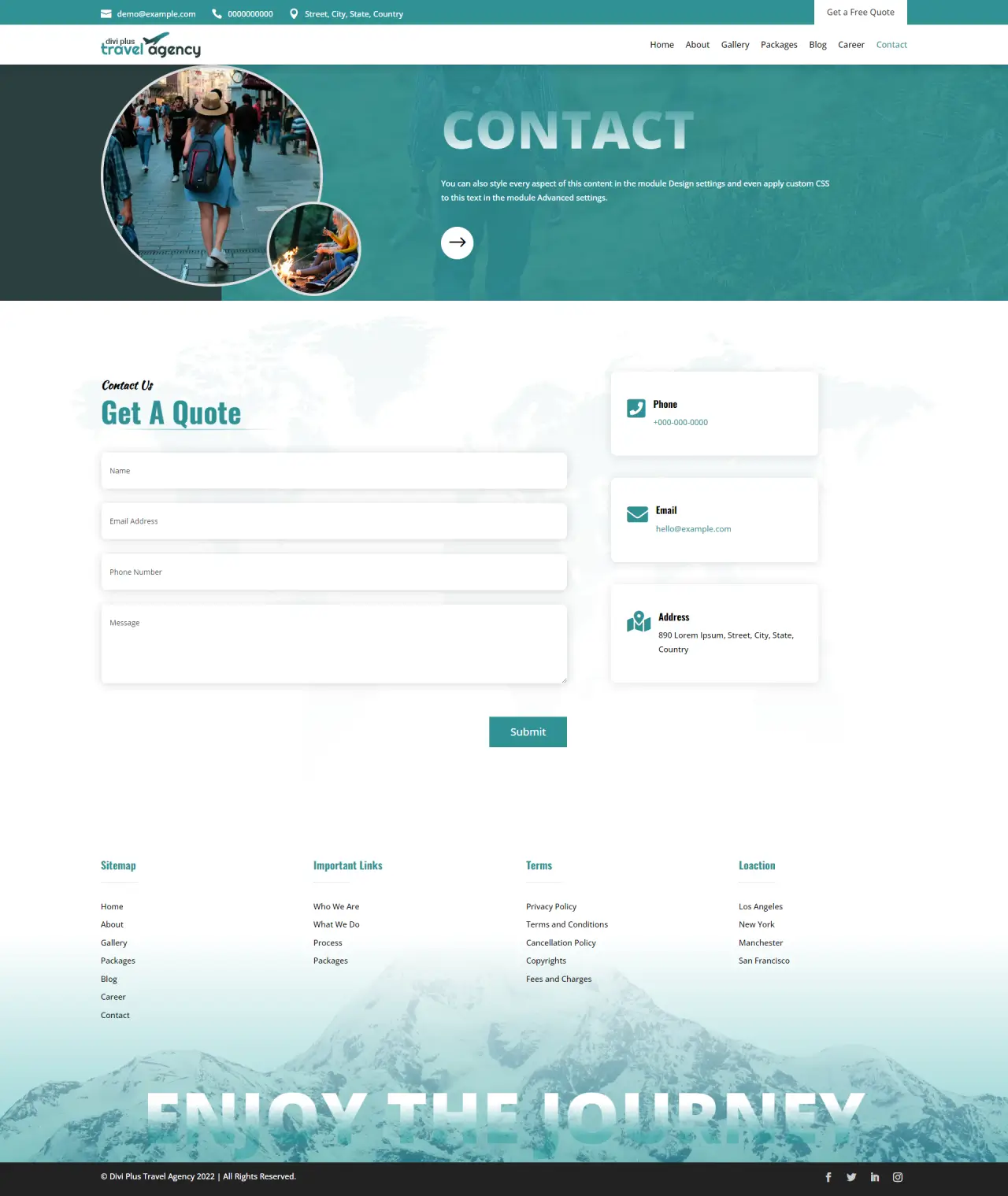 The Divi Plus modules used in this Premium Divi Plus Child theme are DP Fancy Text, DP Button, DP Text Animator, DP Separator, DP Model Popup, DP Testimonial Slider, DP Image Mask, DP Blog Slider, DP Masonry gallery, Dp team slider. All these modules are easy to modify and customize according to your design needs without any expertise in coding and mastering graphic designing.
The main theme color of this Premium Divi Plus child theme is kept White to give a premium and soothing contrast to all the images. The heading texts in this child theme have Zomp color for better readability and an engaging feel of the content.
All the images are CC0 and entirely free to use for any legitimate goal, you get all the access to alter, copy and share the images all without risking anything for approval.
Divi & Divi Plus Do All Magic
Our Premium Divi Plus Travel Agency Child Theme requires Divi Plus and Divi to work perfectly. Use this beautiful child theme to give your Travel Agency a fresh feel of natural colors and increase sales of your Travel Business.