Free Divi Plus Training School
Finest Divi Child Theme To Display Your Boxing & Martial Arts Courses.
Multiple Pages For Different Needs
Divi Plus Martial Arts child theme is the best child theme for karate courses, self-defense courses, boxing classes, and fitness clubs. Its highly customizable and predesigned 6 templates covered all the must-have sections to display your work efficiently on your WordPress Website. The list of features contains testimonials, team slider, pricing table, classes list, schedule, blogs, to name a few.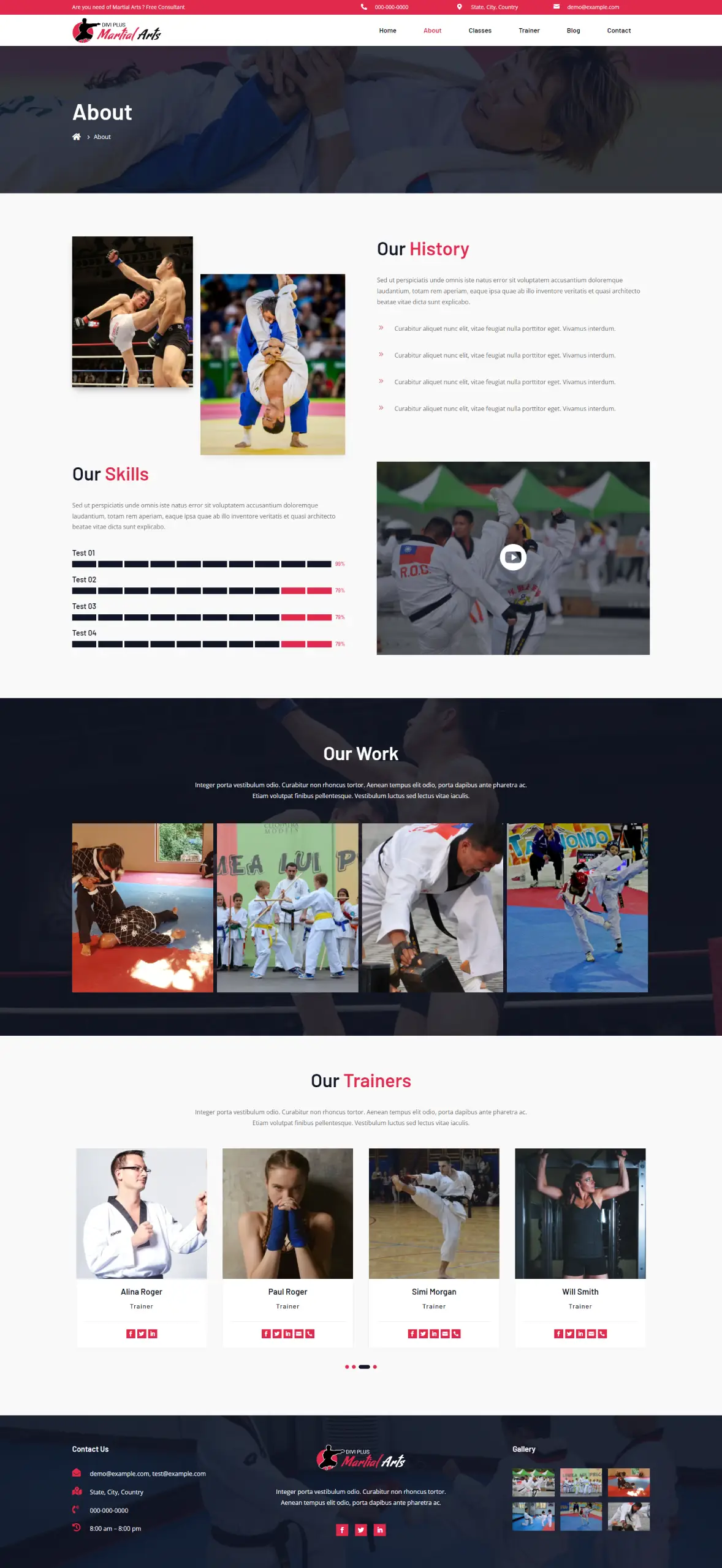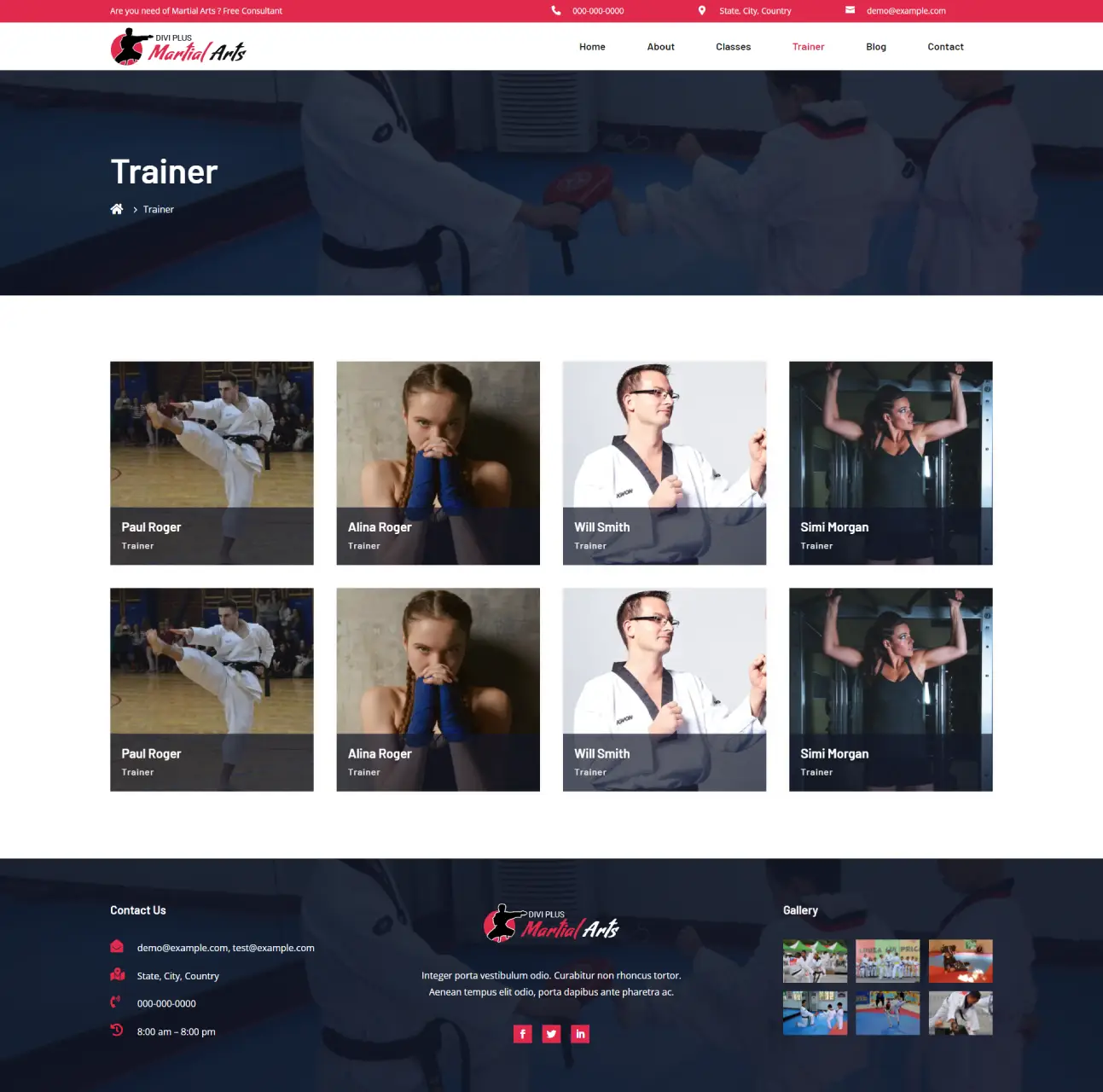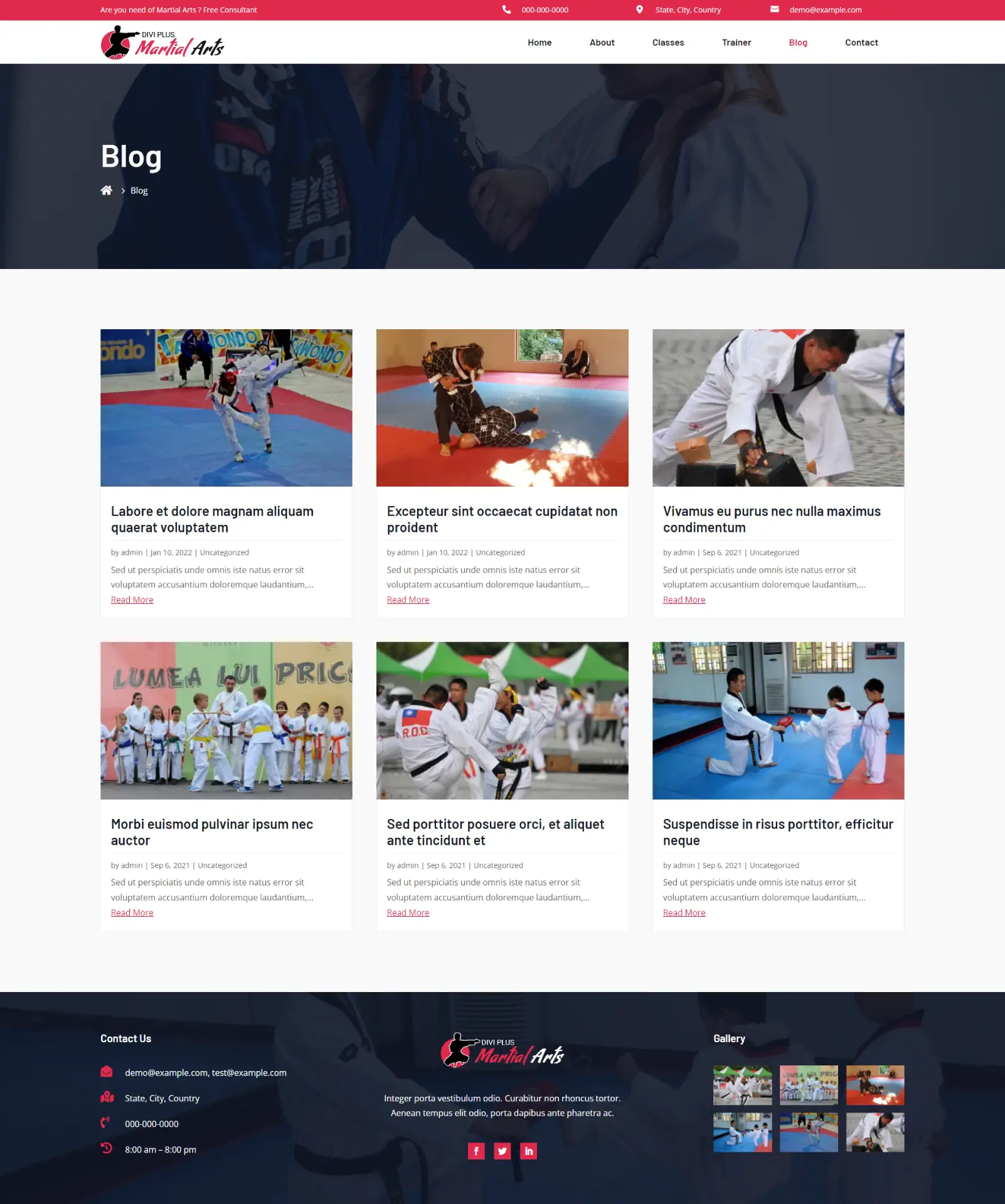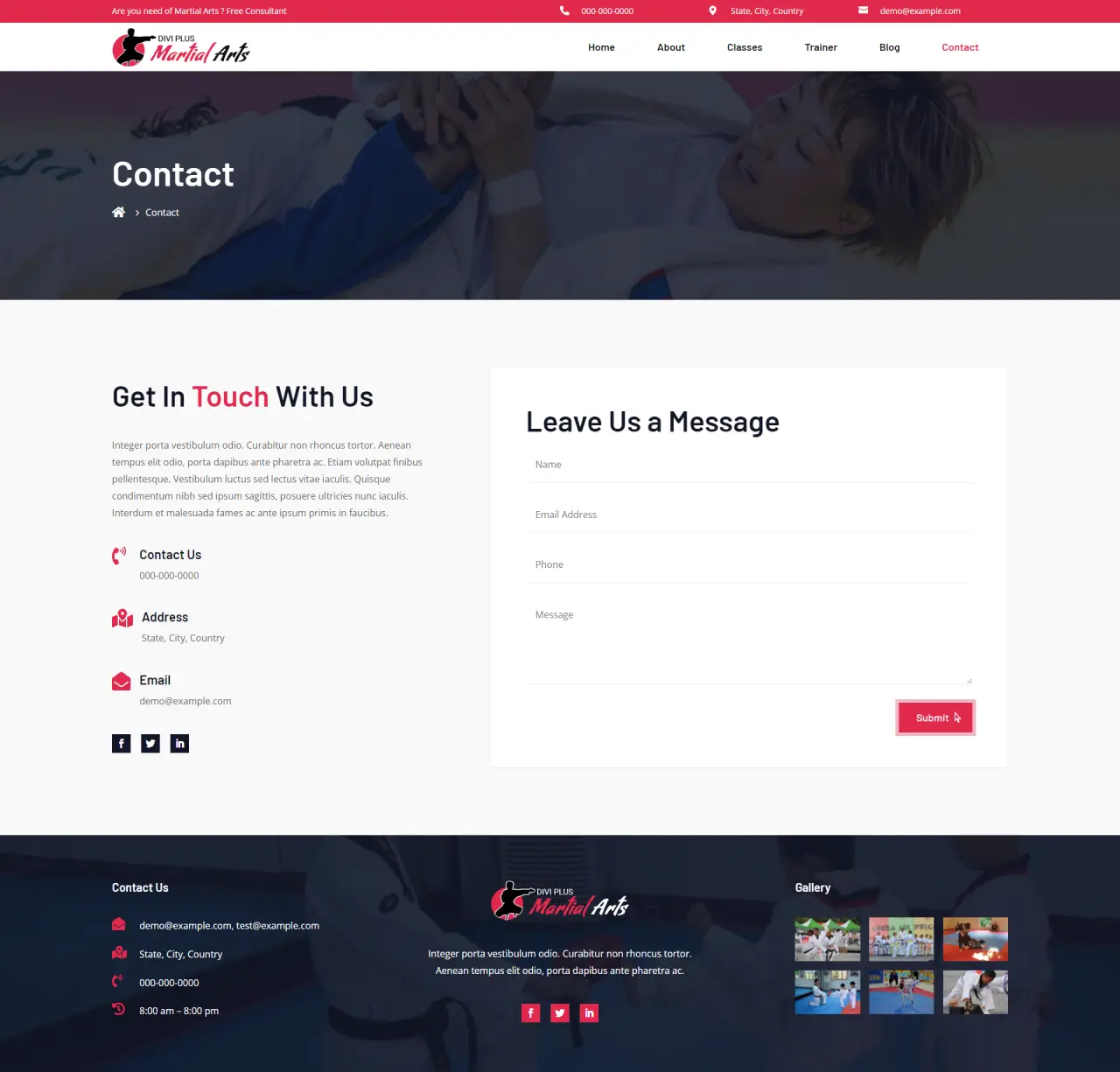 Martial Arts child theme created using the 15 power-packed modules of Divi Plus. Beautiful use of Divi Plus image card, fancy heading, floating image, team slider, text animator modules gives the stunning look to your website and helps in growing your martial arts business online.
All the 6 layouts pack are using awesome colors & fonts, where every design is created keeping in mind simplicity and creativity. With a fusion of black and red fonts, the layout gives a great sense of authenticity.
All the images are CC0 and entirely free to use for any legitimate goal, you get all the access to alter, copy and share the images all without risking anything for approval.
Divi & Divi Plus Do All Magic
Divi Plus Training School Child Theme is smooth and extremely customizable. Divi Plus and Divi is the basic requirement for using this template. It has been designed exclusively for a martial arts school, karate school, self-defense courses websites.