Premium Divi Plus Tailor Child Theme
A Premium Divi Plus Child Theme for Professional Designers, Cloth Houses and Suit Designers.
Multiple Pages For Different Needs
This Premium Divi Plus Child Theme has all that you need to display your styles and designs online. It has different pages for your brand history, collections, latest news/blogs, and for demonstrating your work to a larger customer base. With this Premium Divi Plus child theme, you will get to save time on designing a perfect website for the online presence of your Tailoring brand.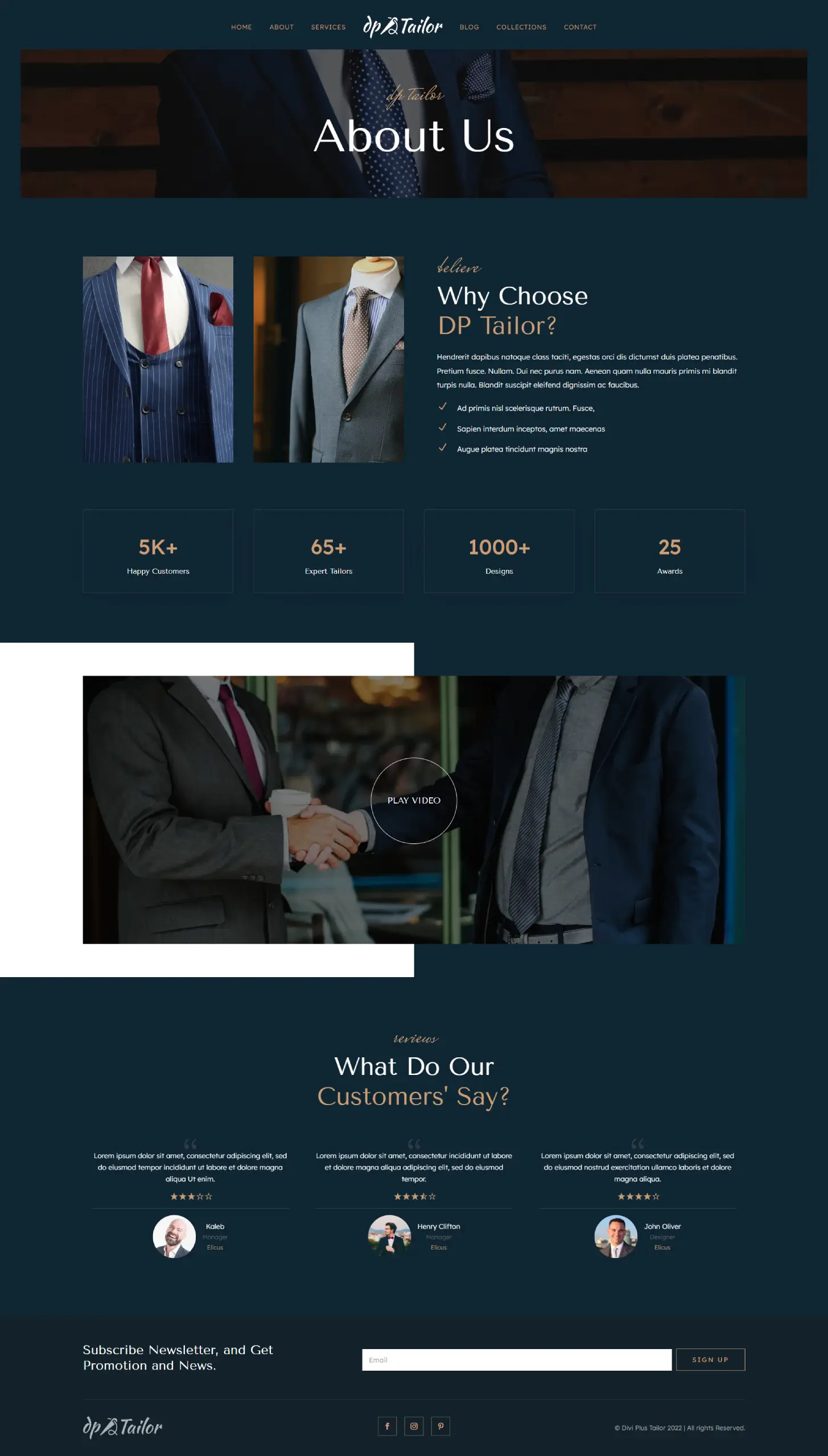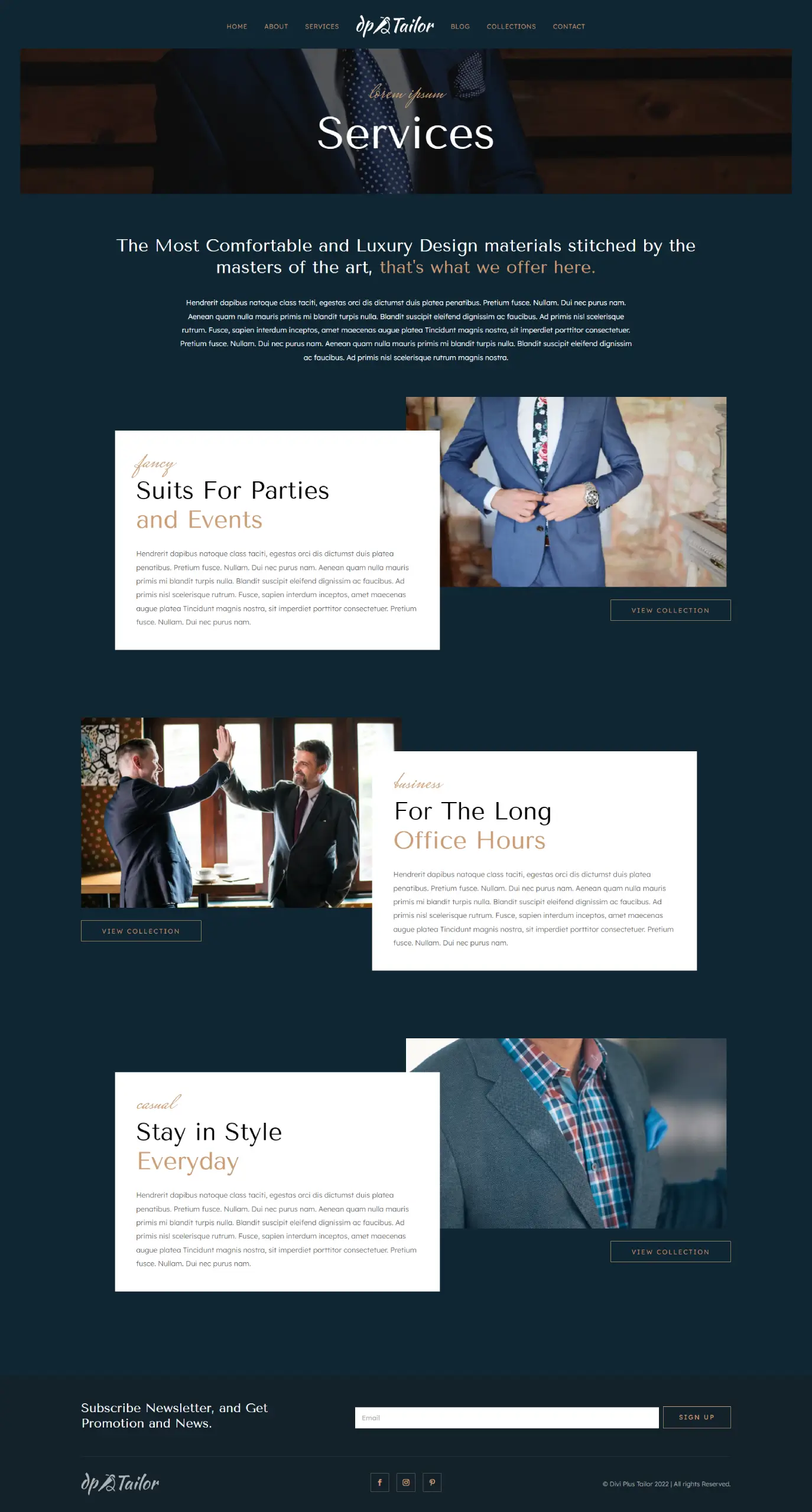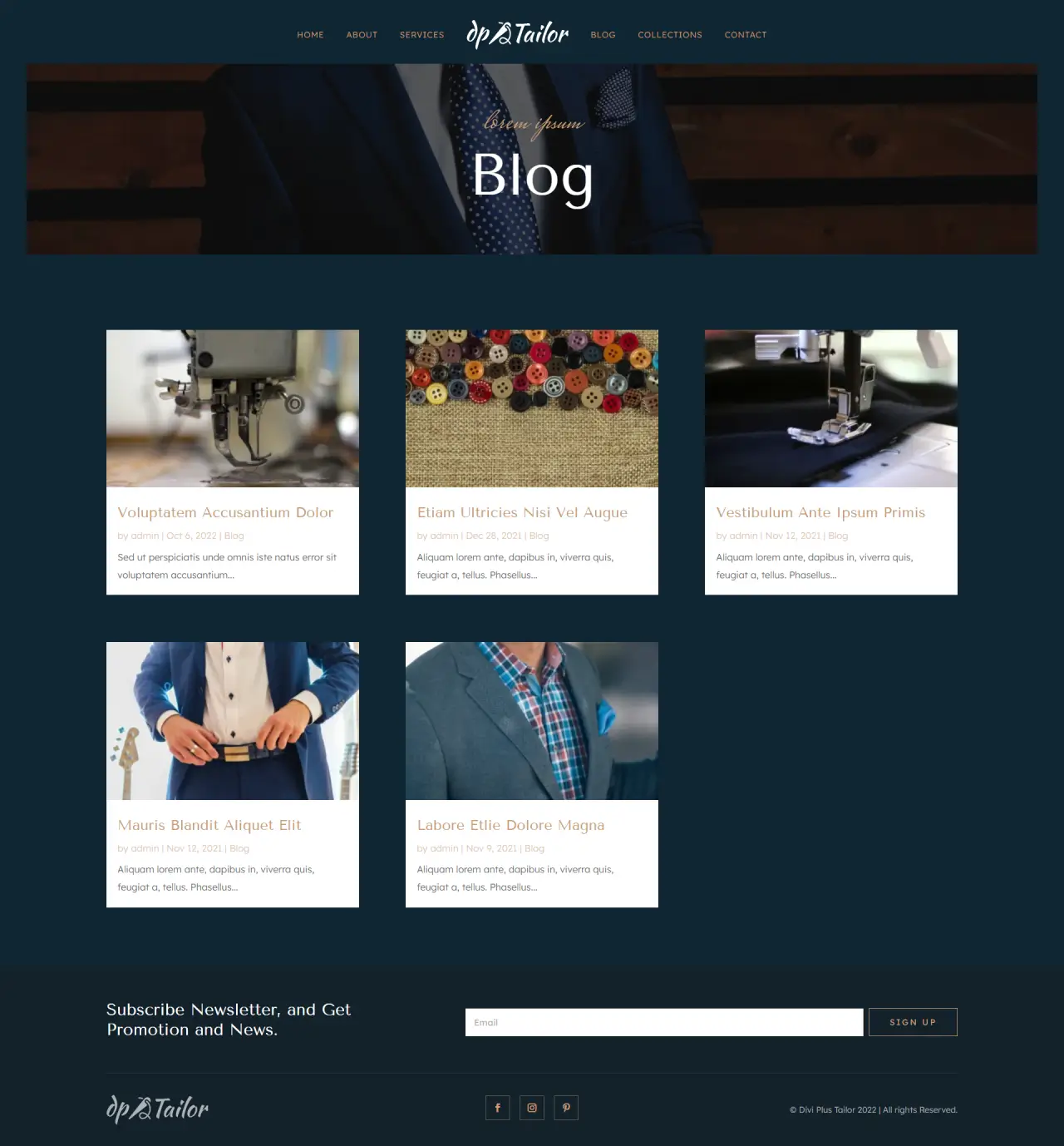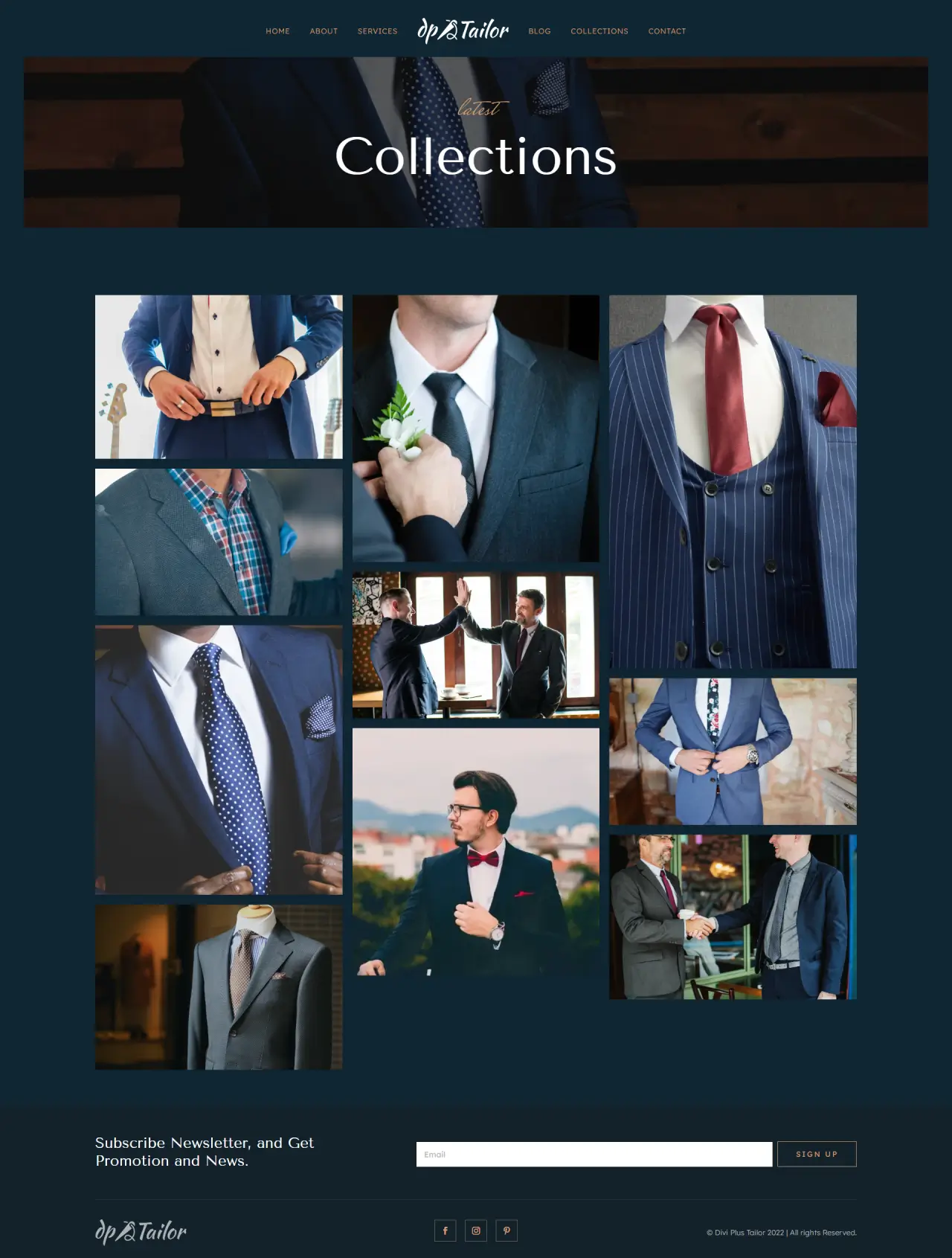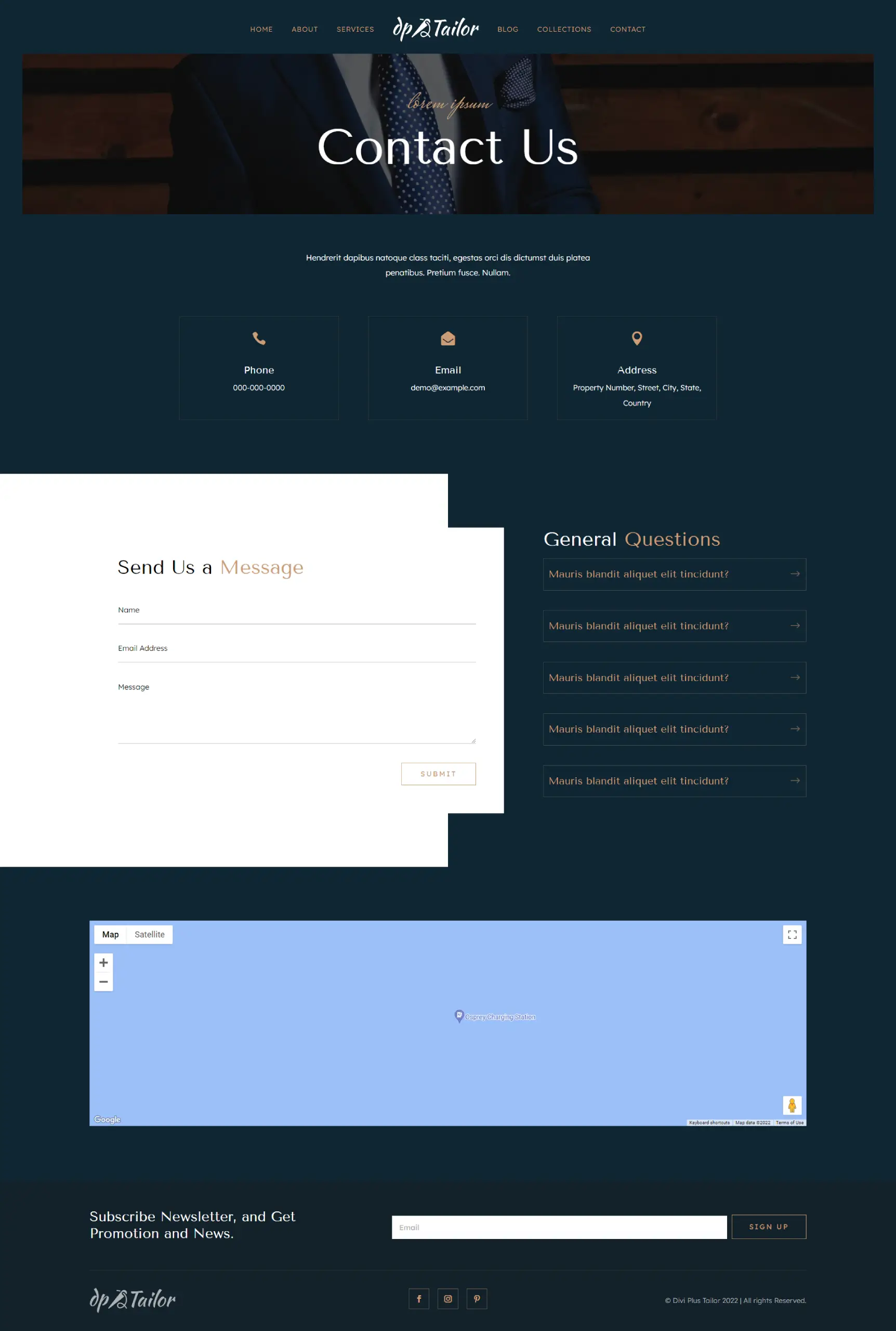 We have used DP Fancy Heading, DP Floating Image, DP Interactive Image Card, DP Testimonial Grid, DP Masonry Gallery, DP Button, DP Blog Slider, DP Modal, DP Testimonial Slider, DP Image Accordion, and DP FAQPage Schema modules of Divi Plus, which are all easy to use and modify according to your brand needs and requirements without requiring to code from the scratch and in-depth knowledge of website designing. It will save hours of work and effort, yet still, give your brand a prime online presence.
New
Interactive
Image Card
The Main color of this Premium Divi Plus child theme is Dark Gunmetal which is rich, and premium, and gives a solid feel to your website. We have used the Antique Bras color for headings which gives the perfect contrast and focus to your website content and makes it feel more royal and luxurious.
All the images are CC0 and entirely free to use for any legitimate goal, you get all the access to alter, copy and share the images all without risking anything for approval.
Divi & Divi Plus Do All Magic
Divi Plus and Divi are all that this Premium Divi Plus child theme needs to work perfectly. Use this child theme for your Suiting & Shirting business, Textile Design Studio, or Premium Tailor House to boldly showcase your work to the world and grow your customer reach.