Premium Divi Plus Real Estate Agent Child Theme
For the hardworking Realtors who are looking for an easy to use website to manage their work
Multiple Pages For Different Needs
This Premium Divi Plus Child Theme is perfect for Realestate Agents who are managing their business on their own and looking for an easier way to create a WordPress website for their customers and business to display their work online and increase reach in the online real estate market. This Realestate Agents child theme for Divi has all that a realtor needs to explain their skills, connections, awards, customer reviews and available deals in the Realestate market.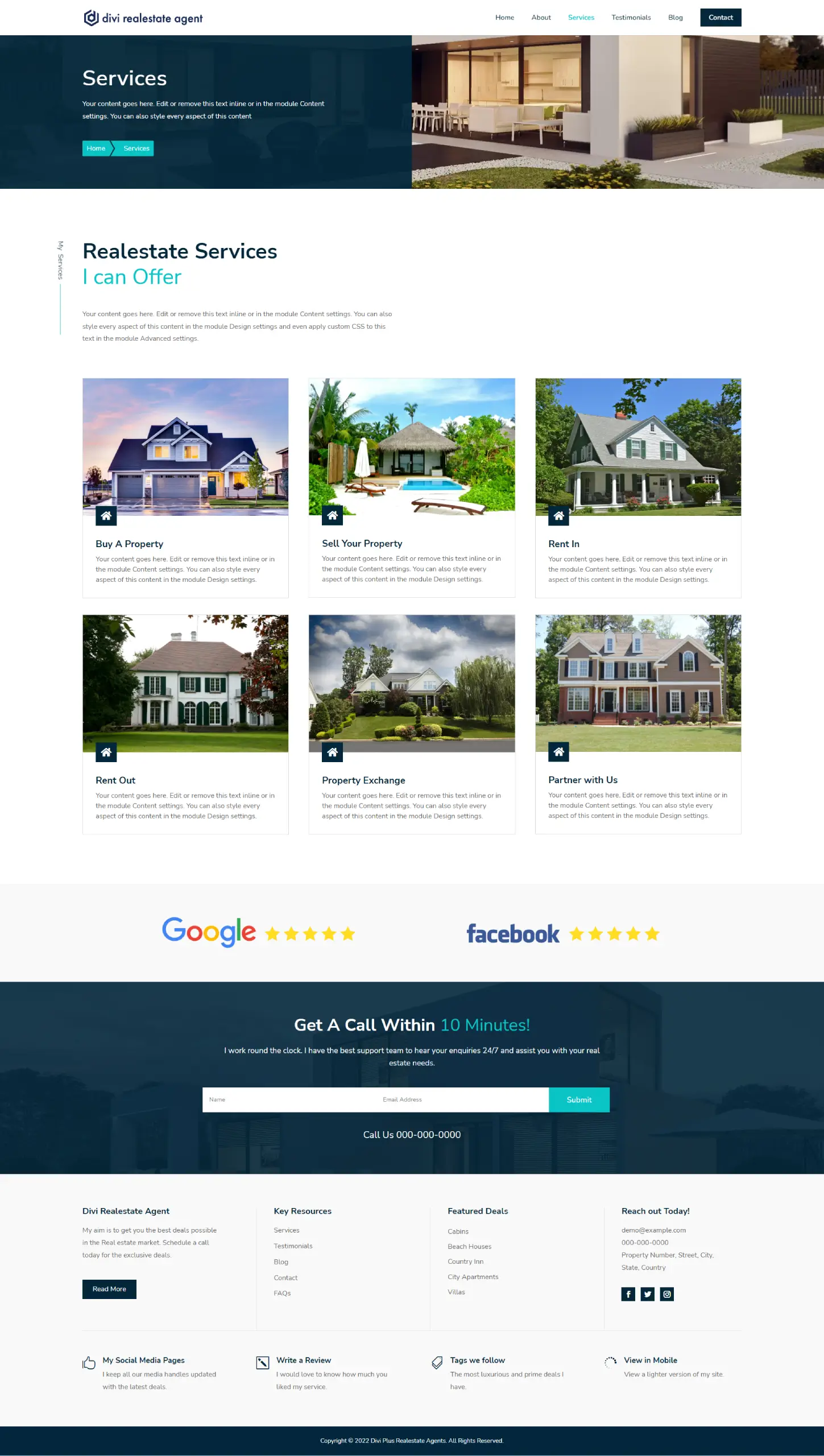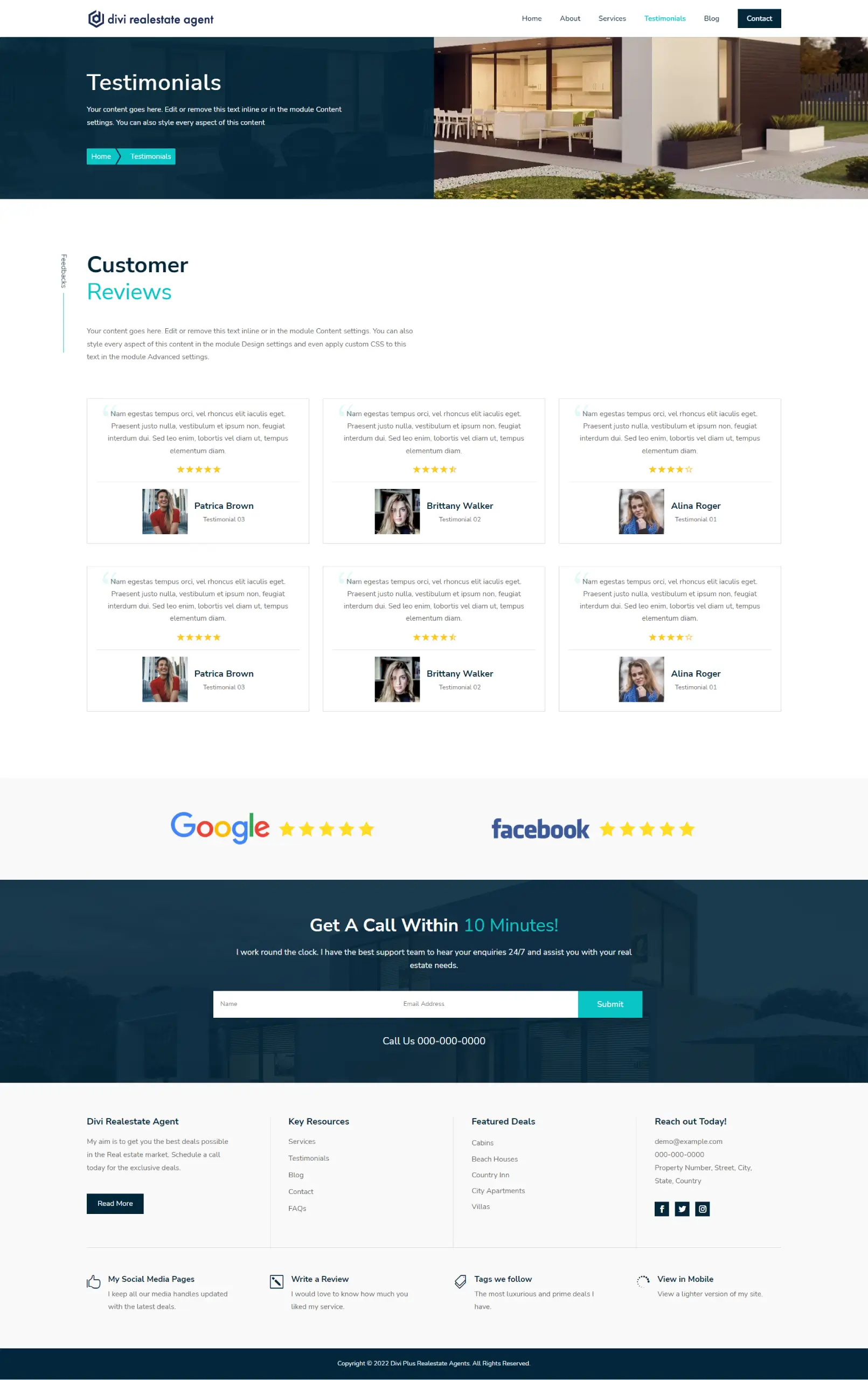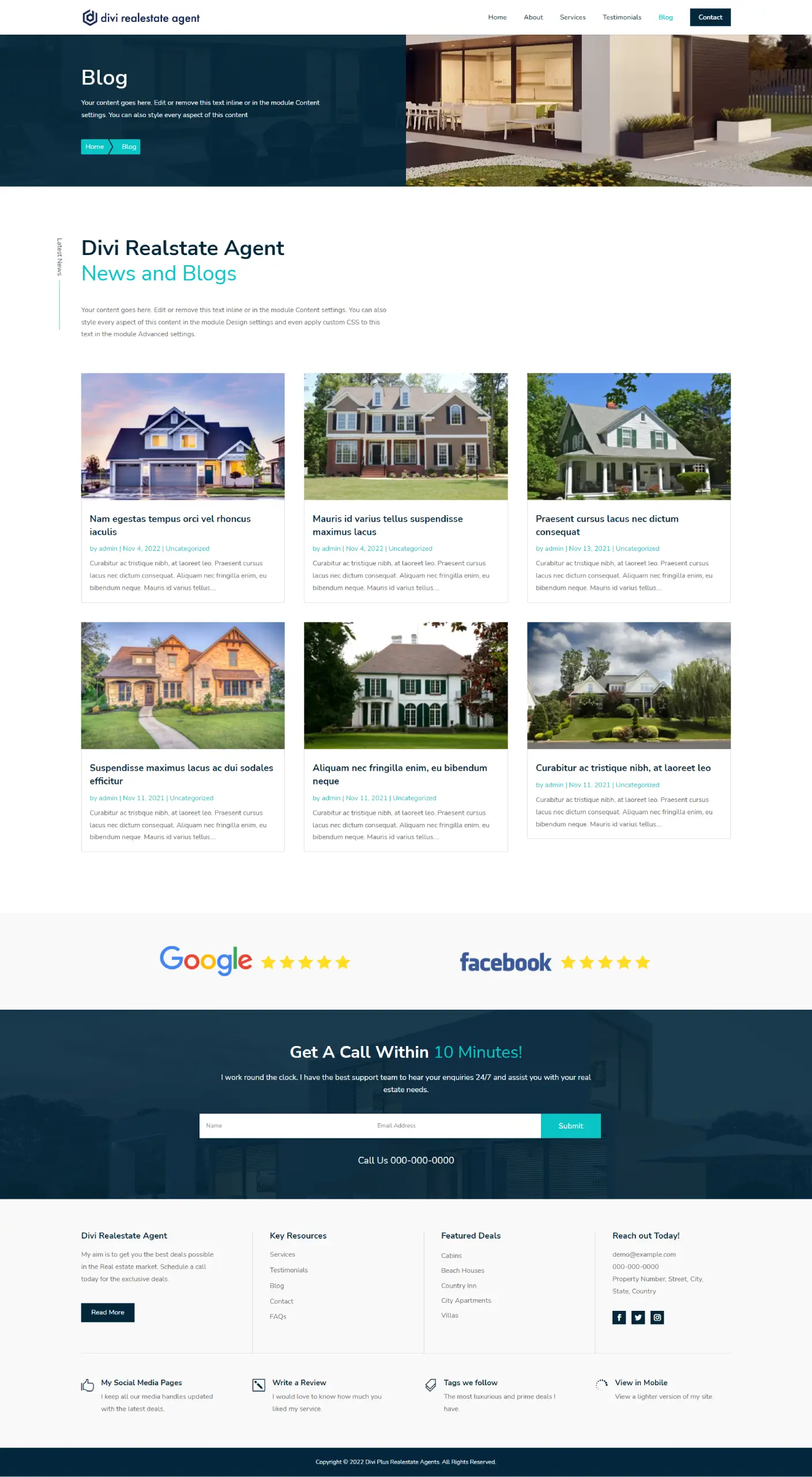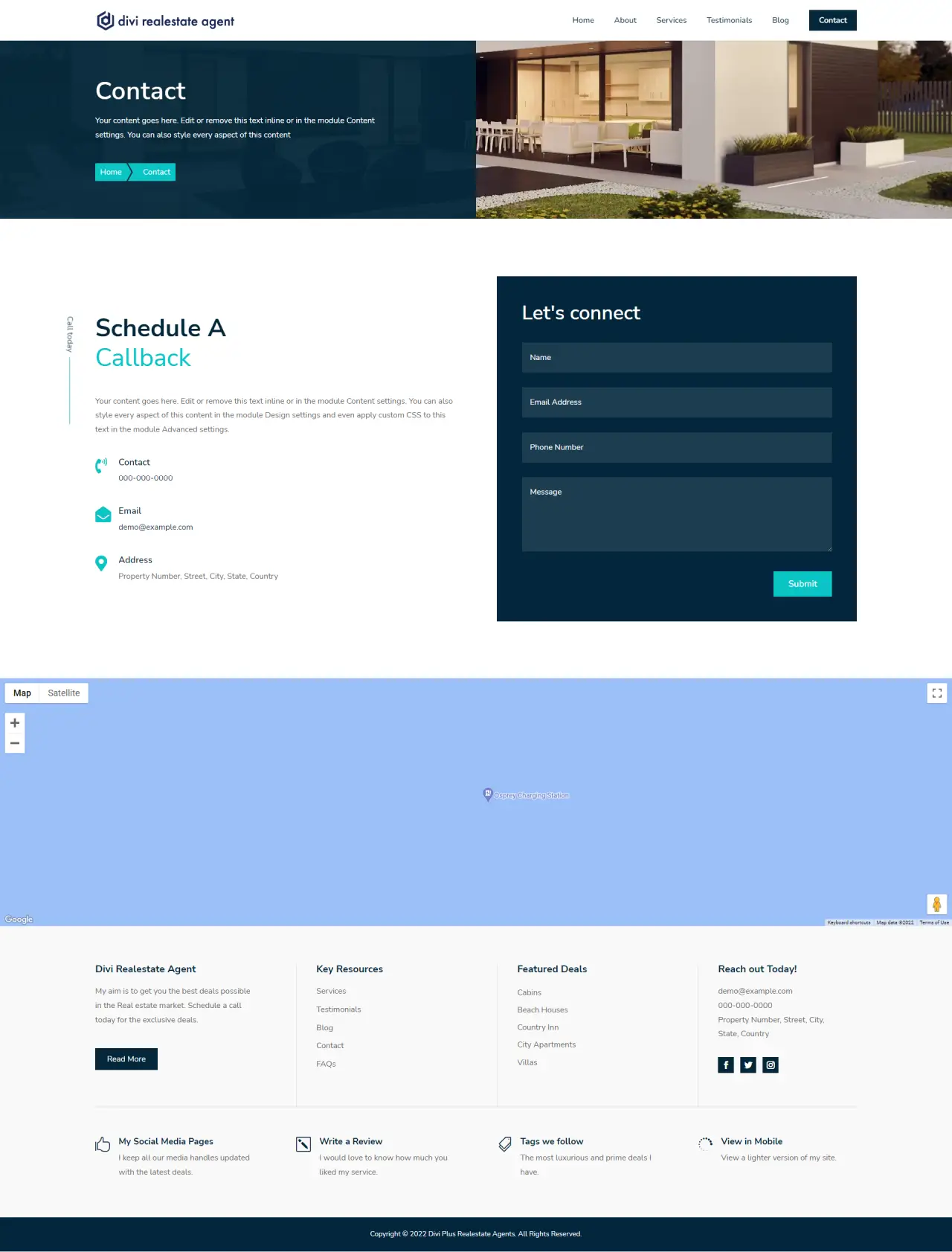 We have used DP Fancy Heading, DP Button, DP Modal, DP Separator, DP Floating Image, DP Logo Slider, DP Bar Counter, DP Image Card, DP Testimonial Slider, DP Testimonial Grid and DP Faq Page Schema Modules in this Premium Divi Plus child theme. Like all the other modules of Divi Plus, these are easy to modify and manage. So that you can save time and money over website managing and grow your business everyday.
The Colors in the backgrounds and texts we have used offer a professional and aesthetic look to your Realestate business. All the designs and image transitions are added to keep the website feel premium, elegant and user-friendly.
All the images are CC0 and entirely free to use for any legitimate goal, you get all the access to alter, copy and share the images all without risking anything for approval.
Divi & Divi Plus Do All Magic
This Premium Real Estate Agent Child theme only requires active Divi and Divi Plus to work on your website. Whether you are a realtor, freelancing agent or a real estate consultant, this child theme is for you to showcase your work in real state.