Premium Responsive Orthodontist Divi Plus Child Theme For Dental Clinic Website
Display Each And Every Aspect Of Your Orthodontics Services Beautifully Using Its Niche-Specific Design
Multiple Pages For Different Needs
Divi Plus Orthodontist is a modern Divi Child theme created exclusively for dentists, dental hygienists, orthodontists, and any other dental organization. The Orthodontist theme displays all the features and elements of dental and medical services effectively on Your WordPress Website. Such as team sections, patient testimonials, services, visiting hours, FAQs, and appointment form. All the templates are versatile and adaptive which you can customize smoothly as per your requirement with just a few clicks; especially no coding skills are required.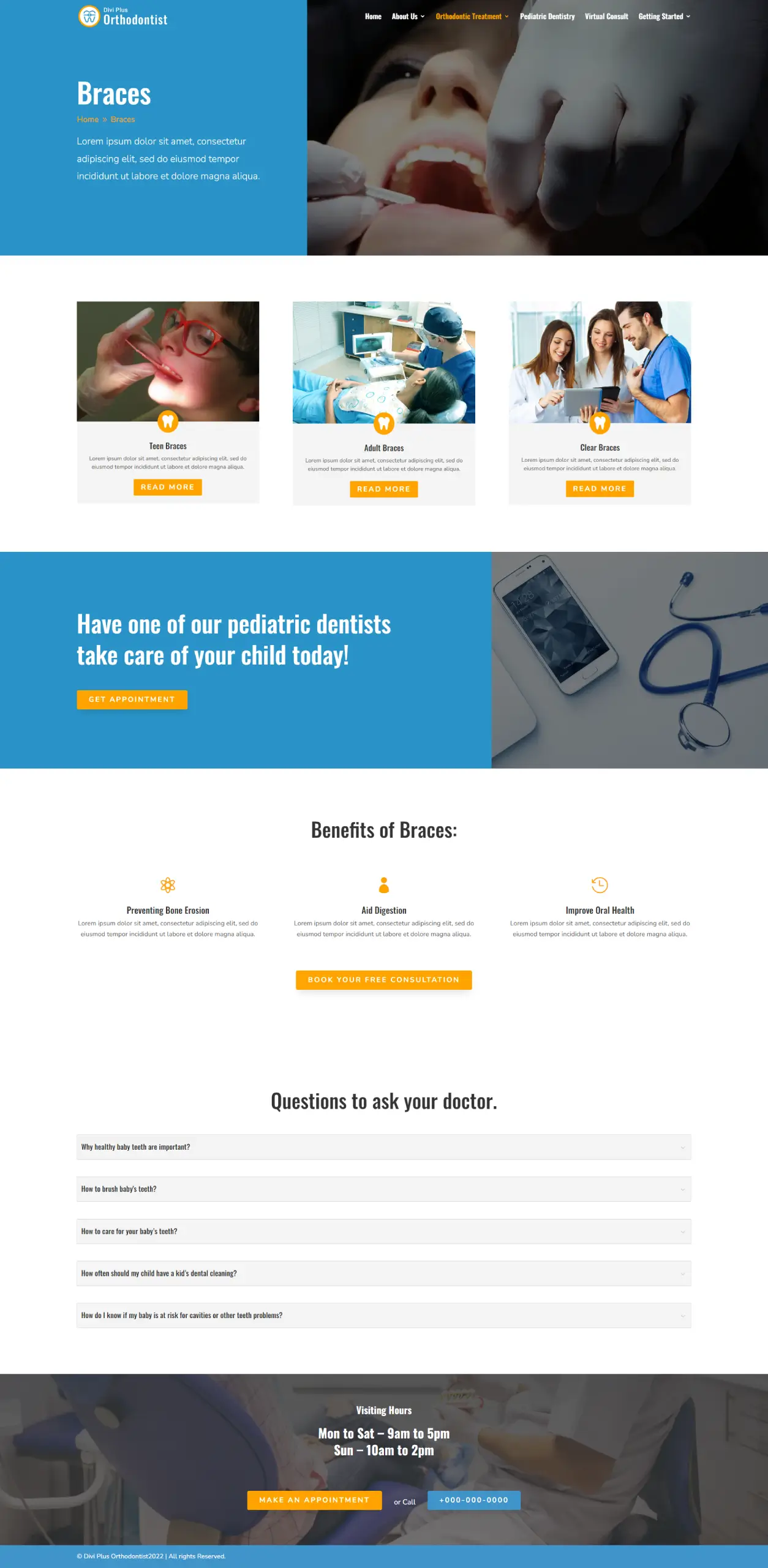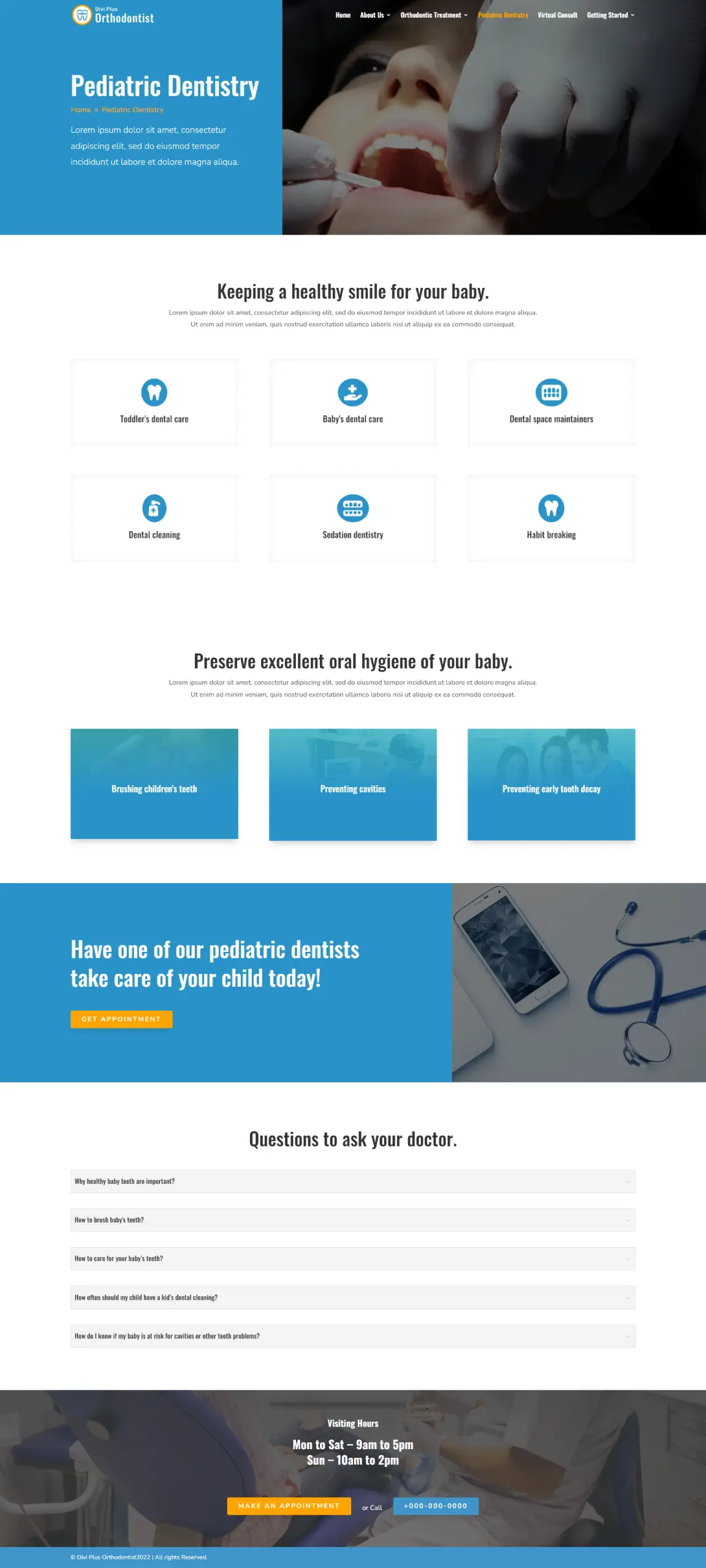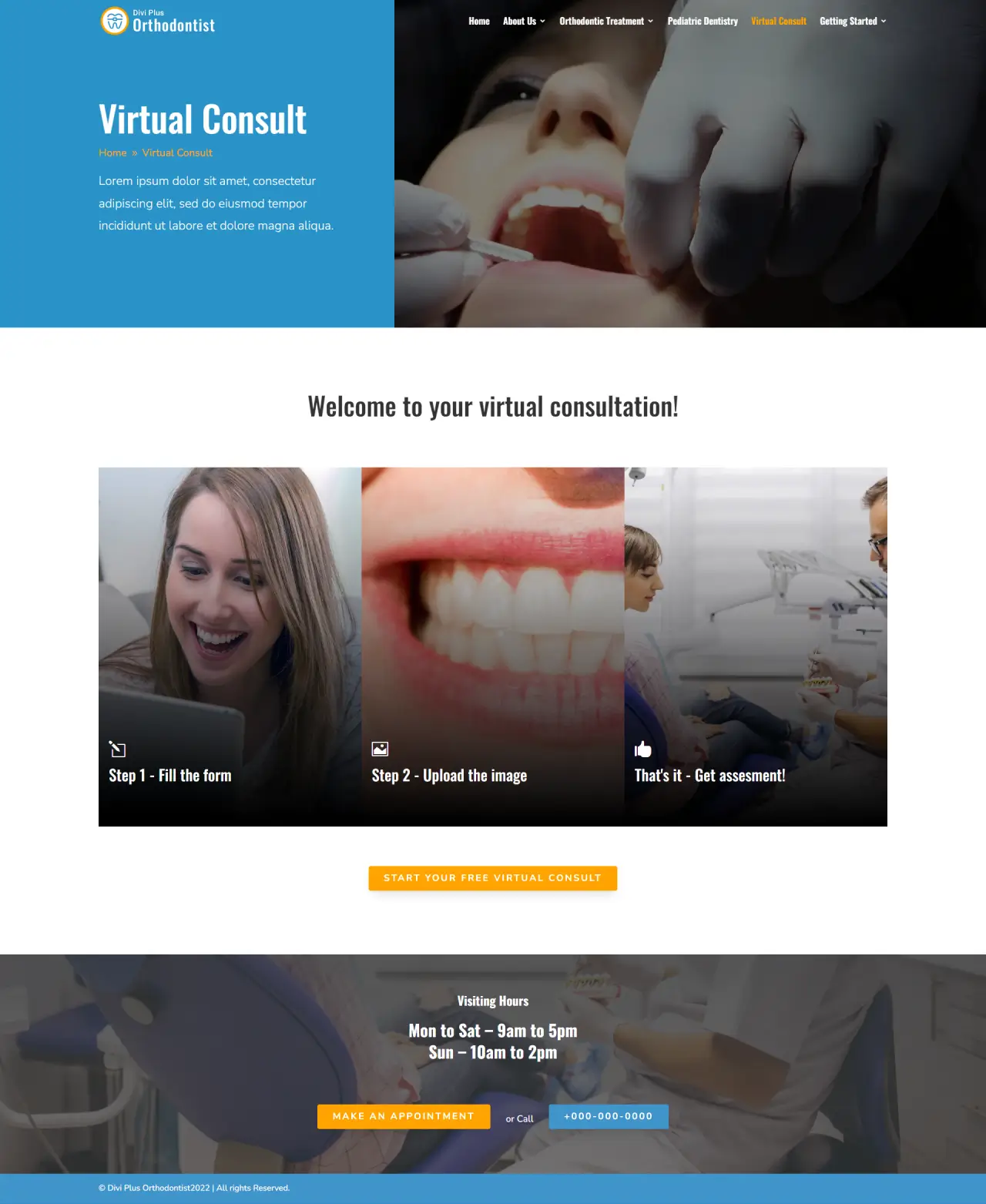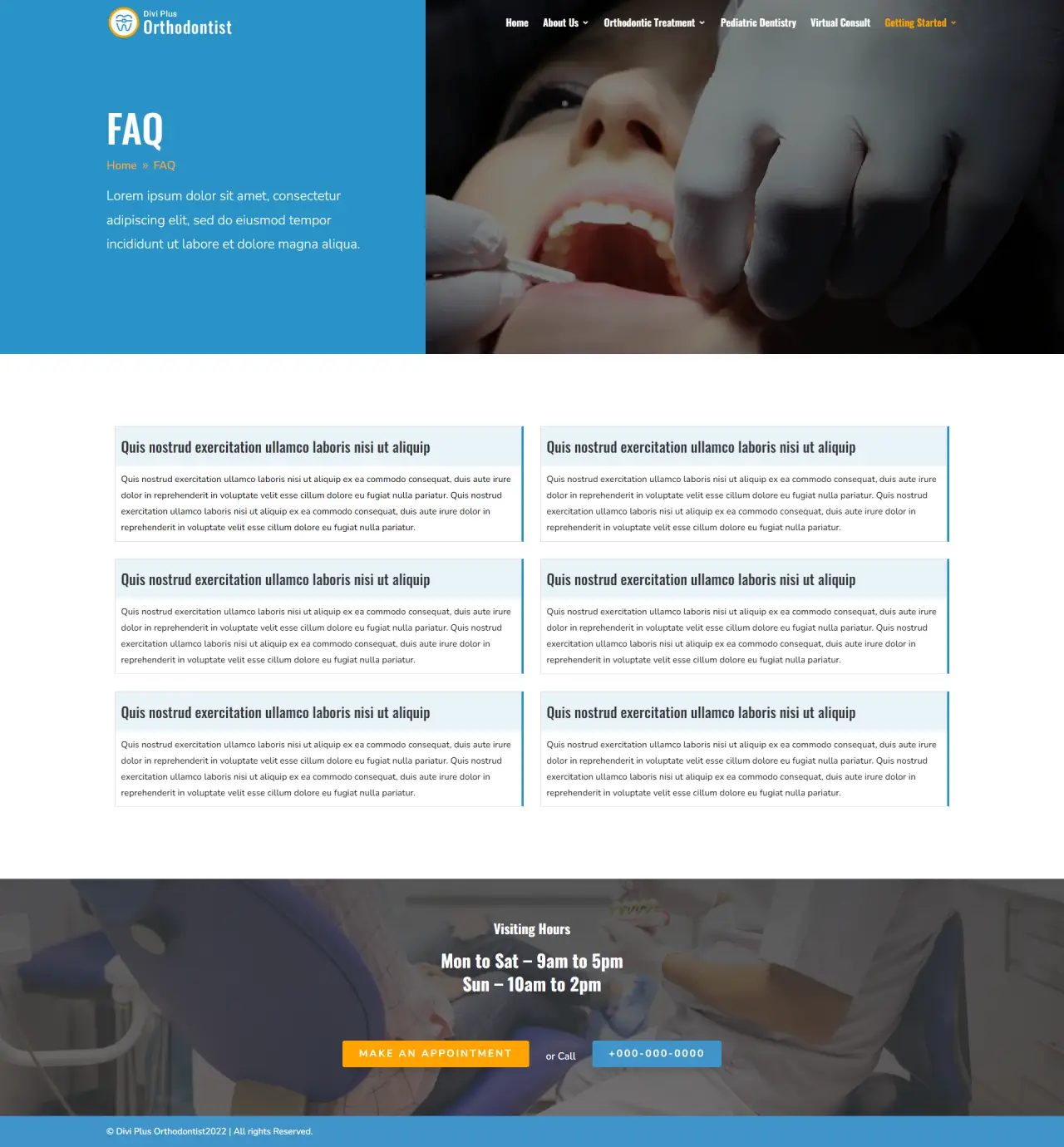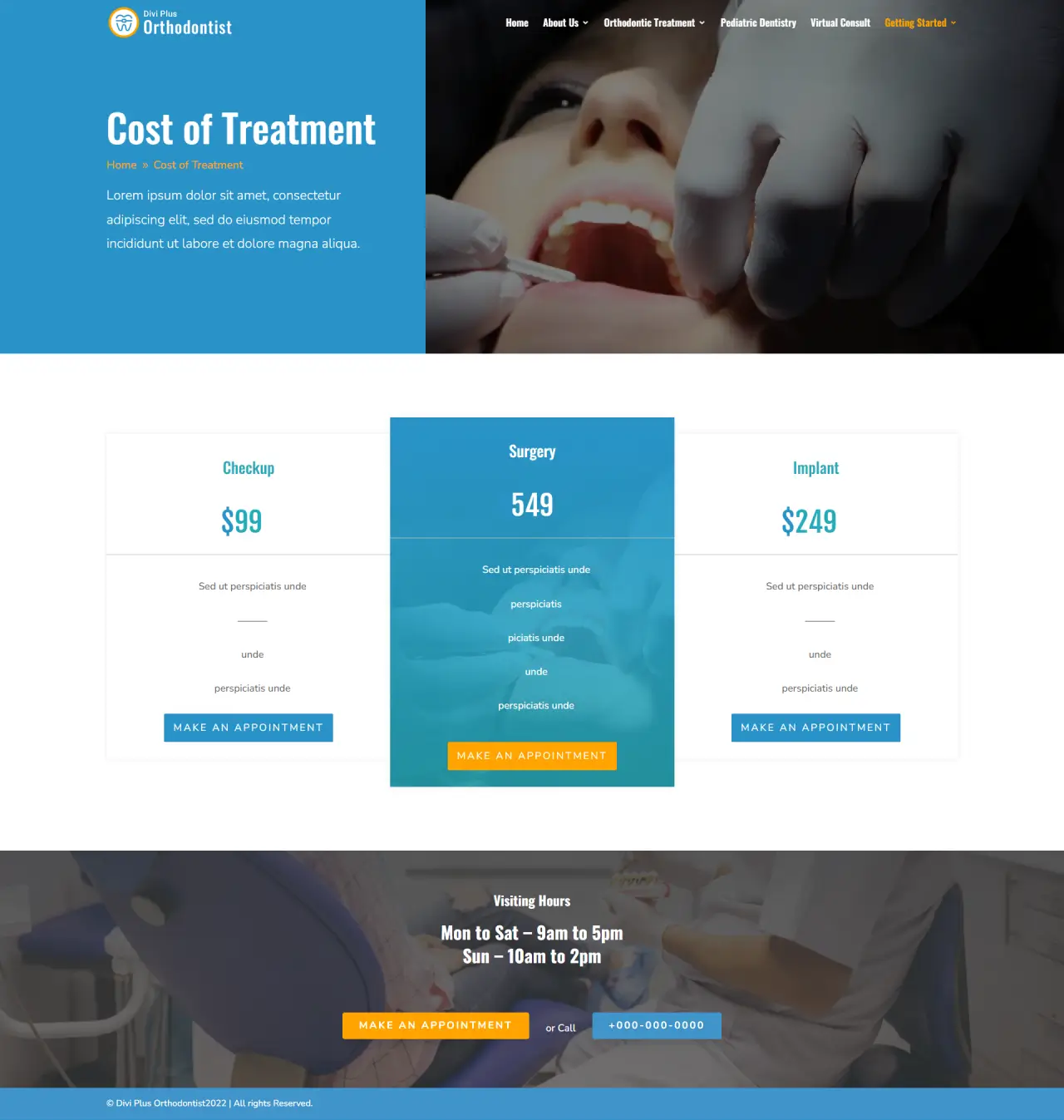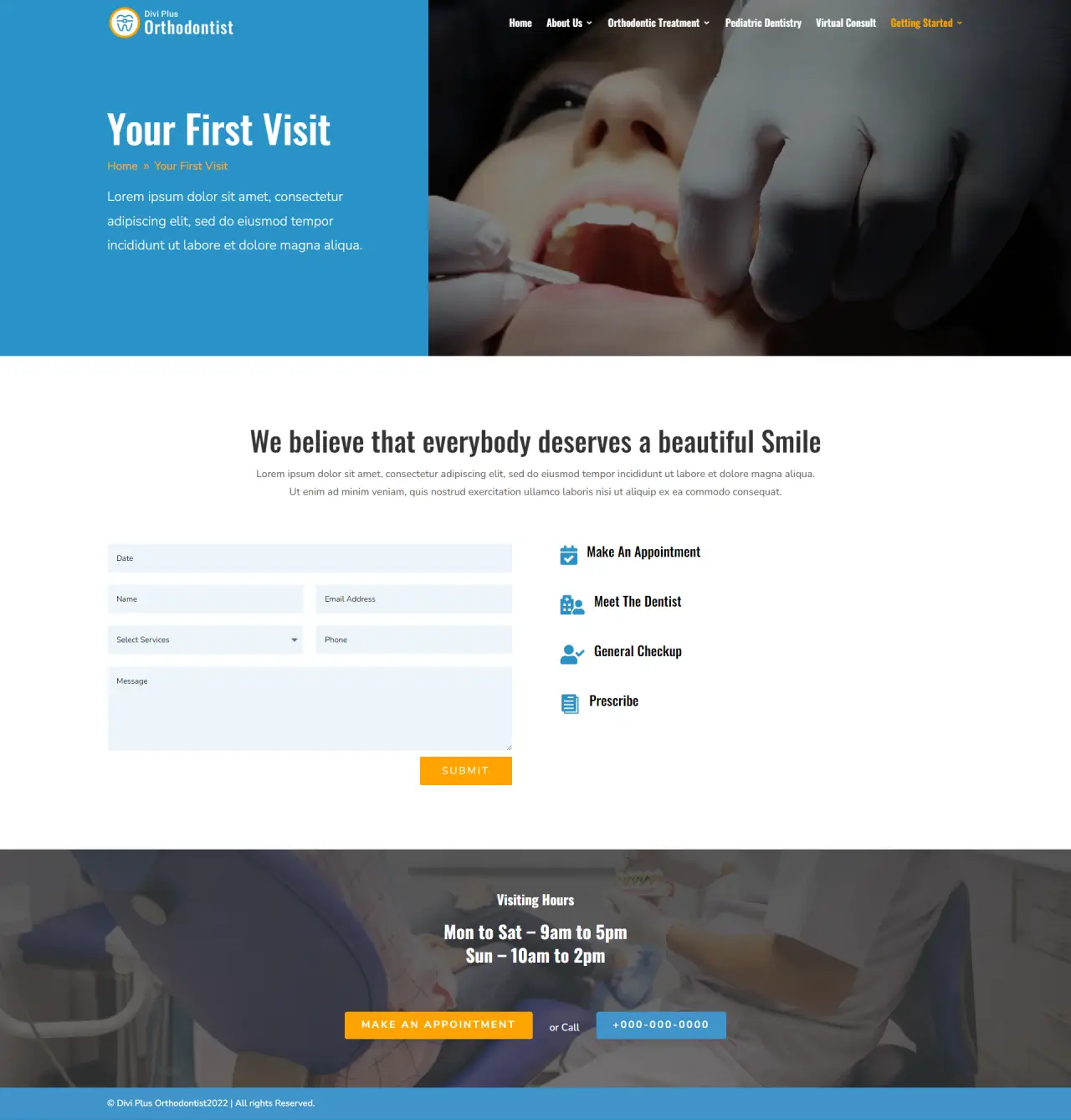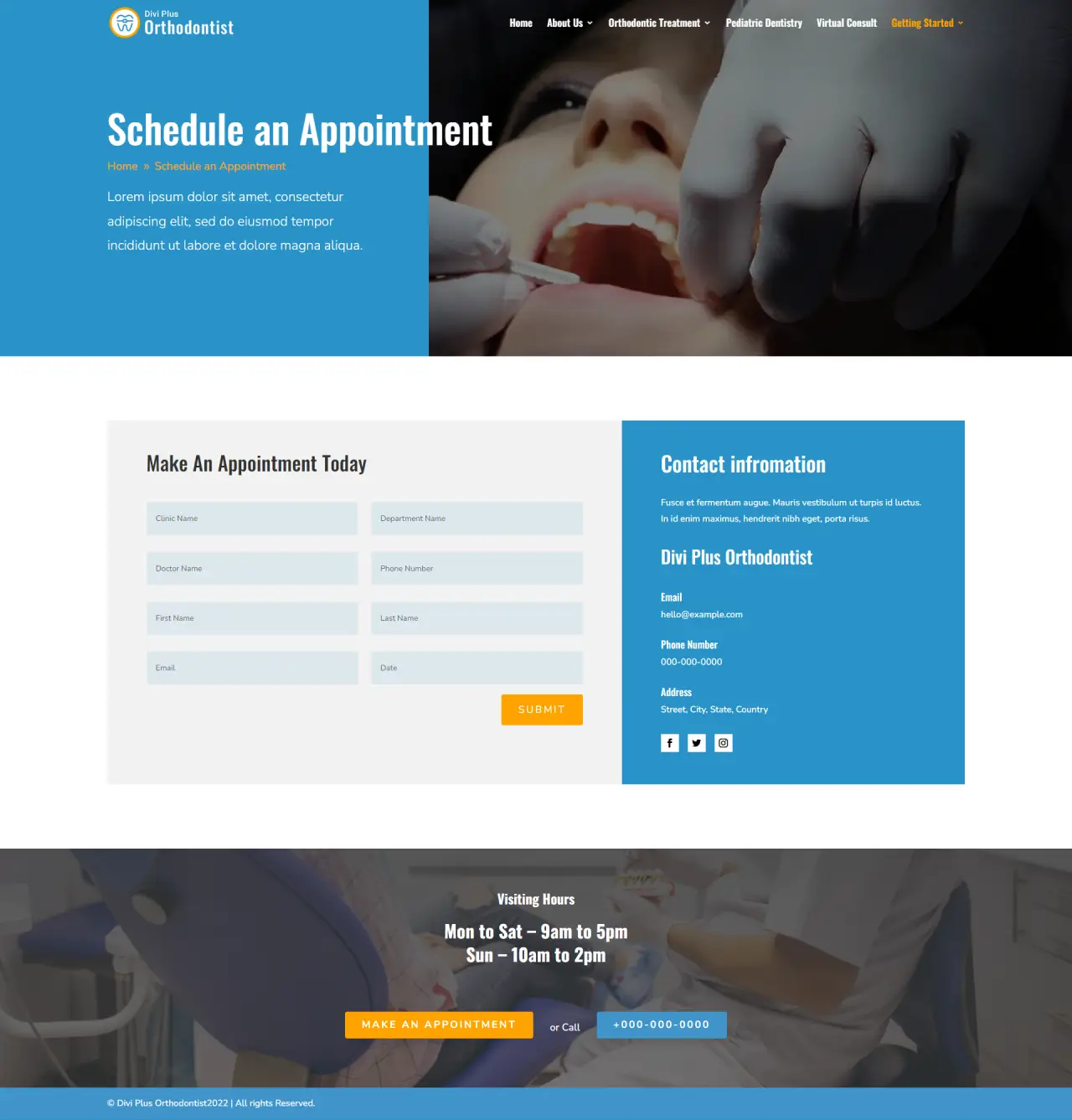 This Divi Plus Premium child theme is created using 13 superb modules of Divi Plus. We have used DP Button, DP Image Mask, DP Image Accordion, DP Image Card, DP Testimonial Slider, DP Fancy Test, DP Breadcrumb, DP Logo Slider, DP Team Slider, DP Masonry Gallery, DP Flip Box, DP FAQ Page Schema, DP Form Styler in order to make this premium child theme. All you need to do is replace the content and make some changes in the modules' design settings to give this your own touch.
We have used Jelly Bean Blue, Orange, Pacific Blue, black, and white colors in this premium theme that gives a feeling of absolute joy. We have used Black, white, and orange color for headings which gives the perfect contrast and focus to your website content and makes it feel more royal and luxurious.
All the images are CC0 and entirely free to use for any legitimate goal, you get all the access to alter, copy and share the images all without risking anything for approval.
Divi & Divi Plus Do All Magic
This Divi Plus Premium Child Theme is mobile-friendly and customizable. Divi Plus and Divi is the basic requirement for using this amazing template. All templates are sophisticated and very impactful which is well suited for any dental and health-related business.