Divi Plus Mobile App Child Theme
A Beautiful, Free Divi Plus Child Theme for All kinds of Mobile Applications and Application Development Businesses
Multiple Pages For Different Needs
This Free Divi Plus child theme has 6 beautifully functional pages to define all the features and possibilities of your APP. All the elements are fit for international markets to engage the customers of all the regions of the world and maximize your user base. This Free Divi Child Theme will give your users a platform to learn more about your App and connect with you directly for insights.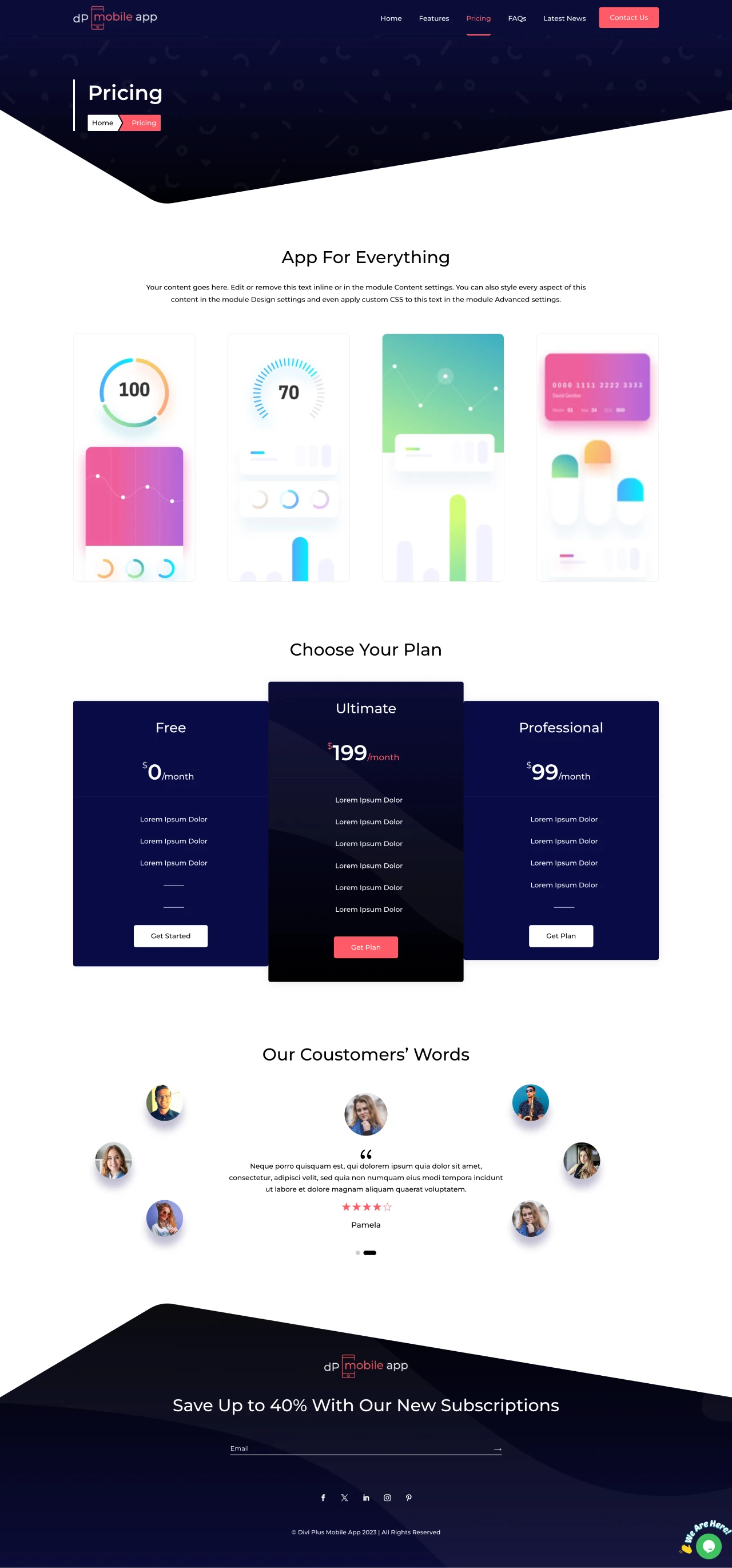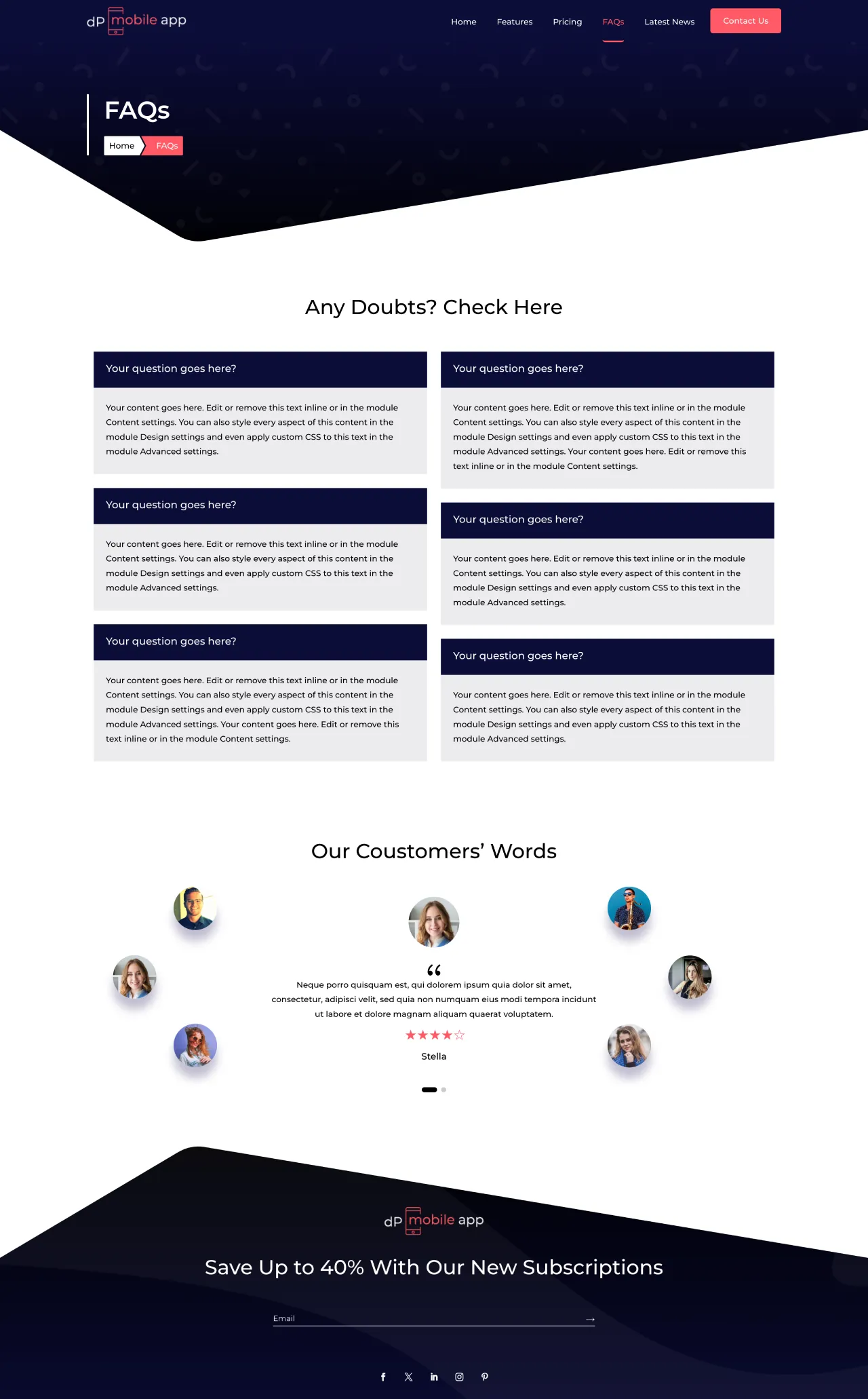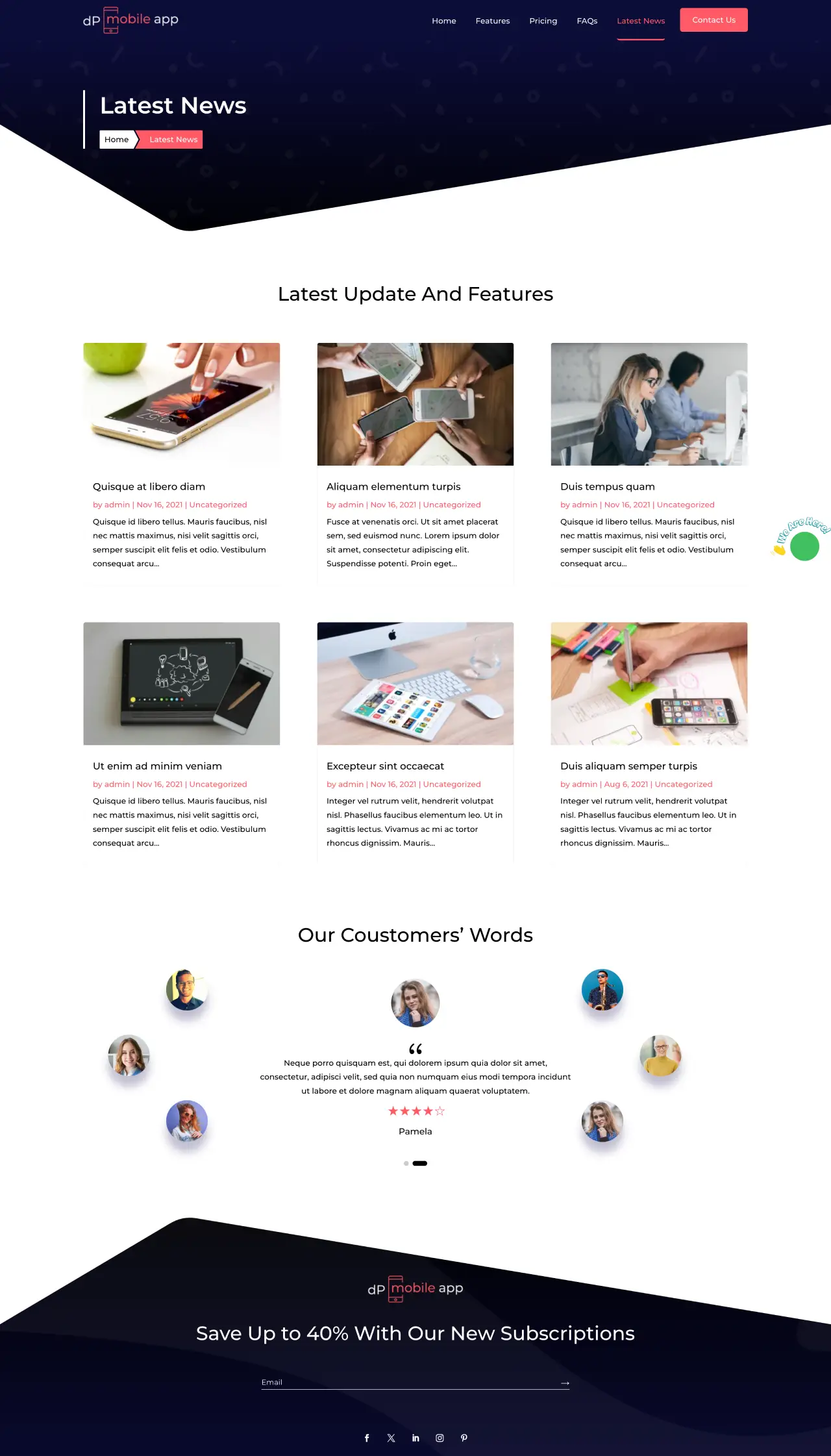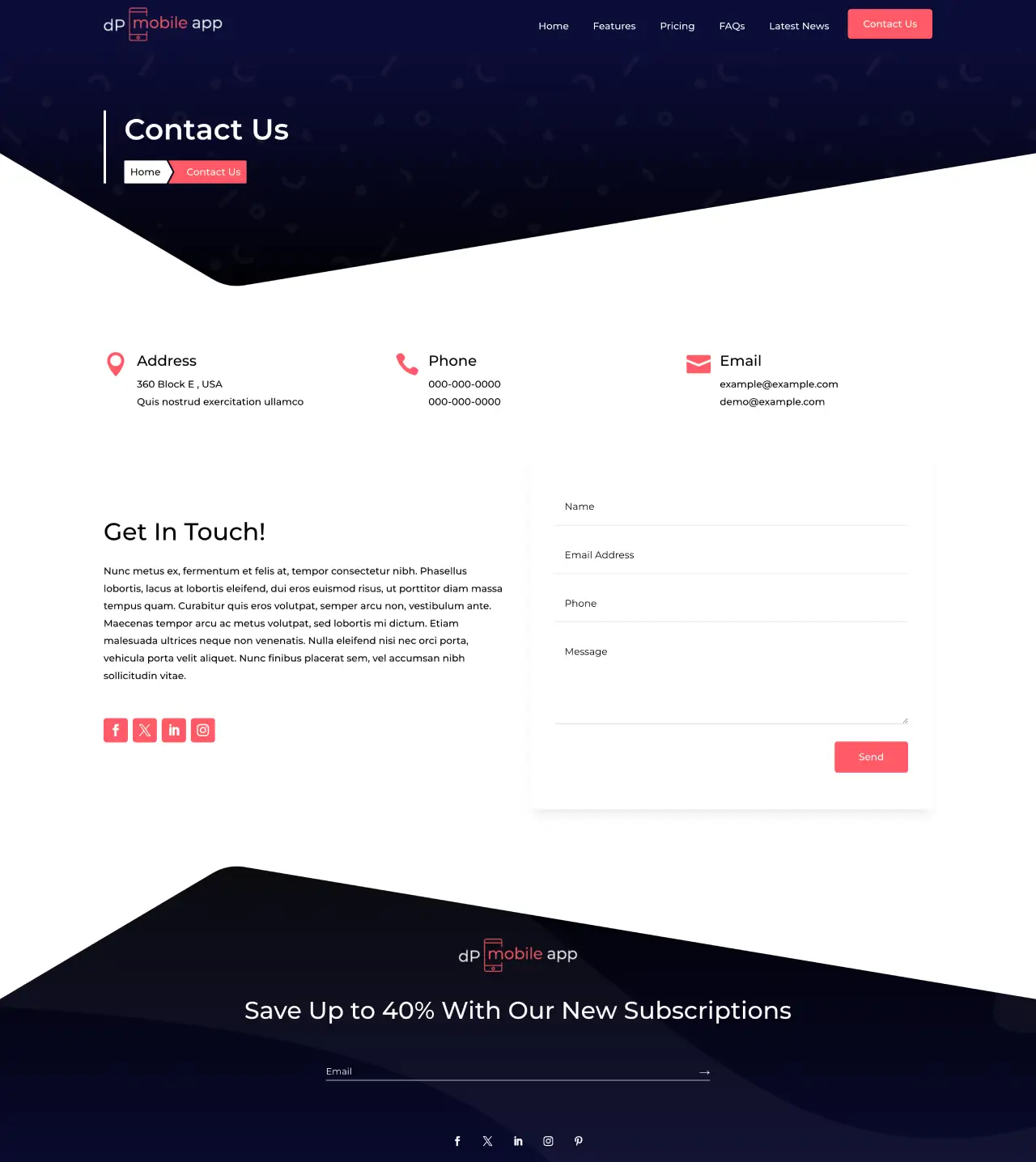 We have used DP Fancy Heading, DP Tilt Image, DP Button, DP Image Card, DP Floating Image, DP Team Grid, DP Testimonial Slider, DP Logo Slider, DP Star Rating, DP Breadcrumbs, DP Image Mask, DP Faq Page Schema modules of Divi Plus in this child theme to increase its functionality and user experience. Like all the other modules of Divi plus these modules don't require an expert to edit or modify the settings in order to make changes according to your requirements.
We have used White and Cetacean Blue background colors with Fiery Rose colored texts to create a contrast and add focus to the text content while offering more visibility to the users in this Free Divi Plus Child Theme.
All the images are CC0 and entirely free to use for any legitimate goal, you get all the access to alter, copy and share the images all without risking anything for approval.
Divi & Divi Plus Do All Magic
This Free Divi Plus Child theme only requires Active Divi and Divi Plus to work on your WordPress website. All you have to do is install it on your site and change the content and there it is your own website for your App.