Divi Plus Minimal Creative Agency Child Theme
Premium Divi Plus Child Theme for Creative Agencies Offering Web Development Services
Multiple Pages to Display Various Aspects of a Creative Agency
Divi Plus Minimal Creative Agency Child Theme is an incredible option for creative agencies running their business websites on WordPress. The homepage of this Divi child theme covers all the information about the agency, its services, workflow, achievements, and team in sliders. Similarly, the About page gives detailed information about the agency and its web solutions in a gallery. The Blog page displays all the latest posts in an organized way using an archived format. The Contact page includes a registration form to get in touch with the team.
This Divi child theme is best for creative agencies indulged in
Web design
Web development
Digital Marketing
SEO
Content creation services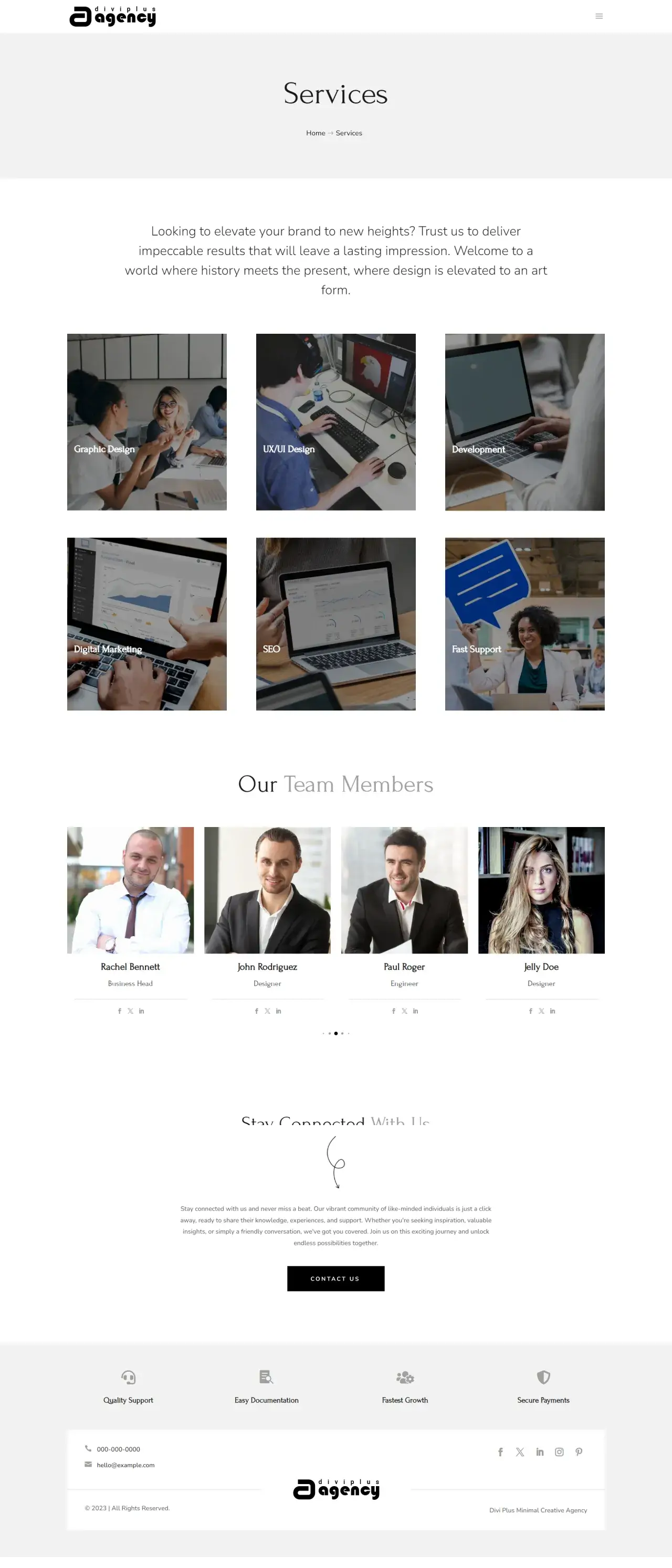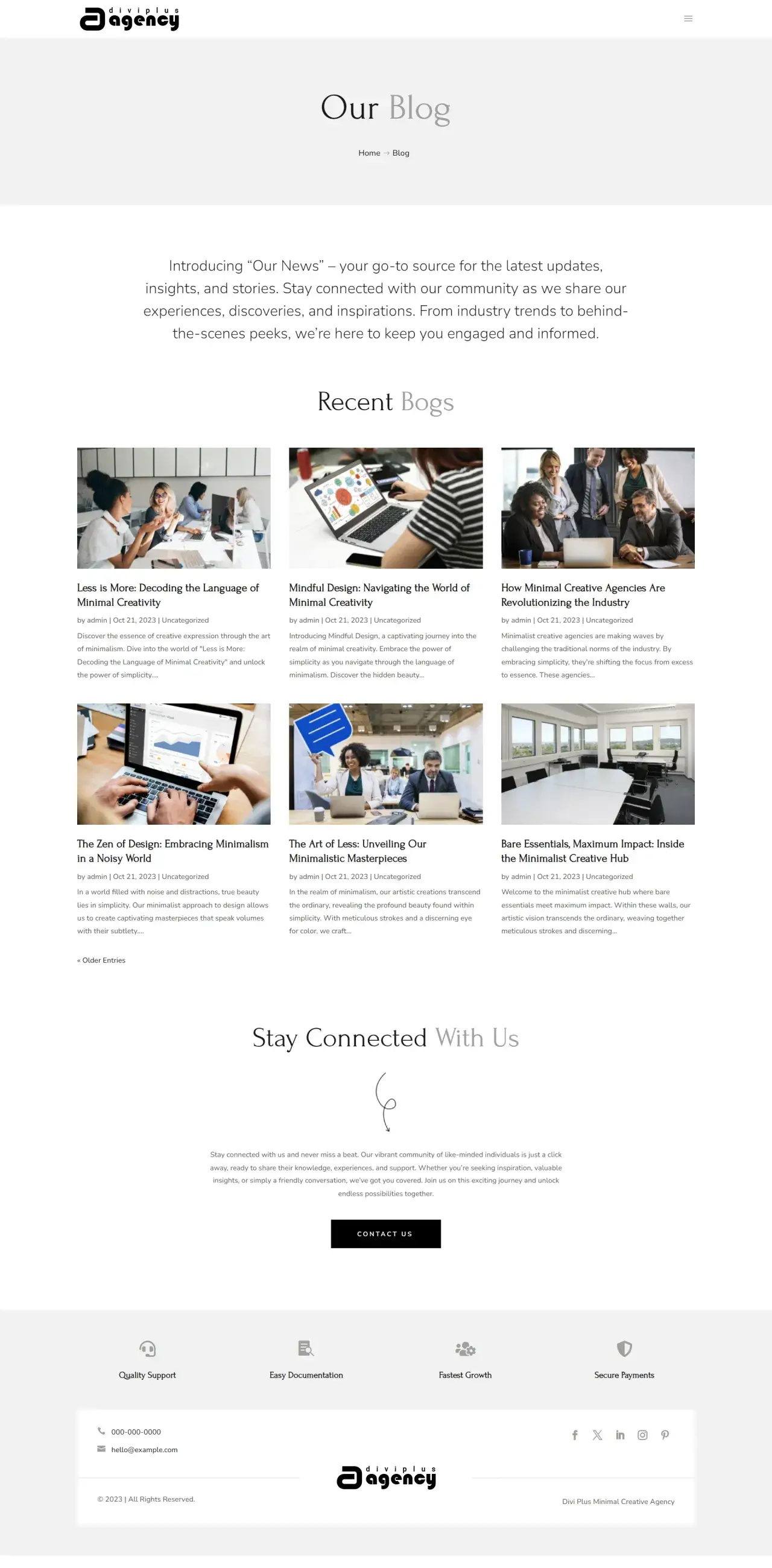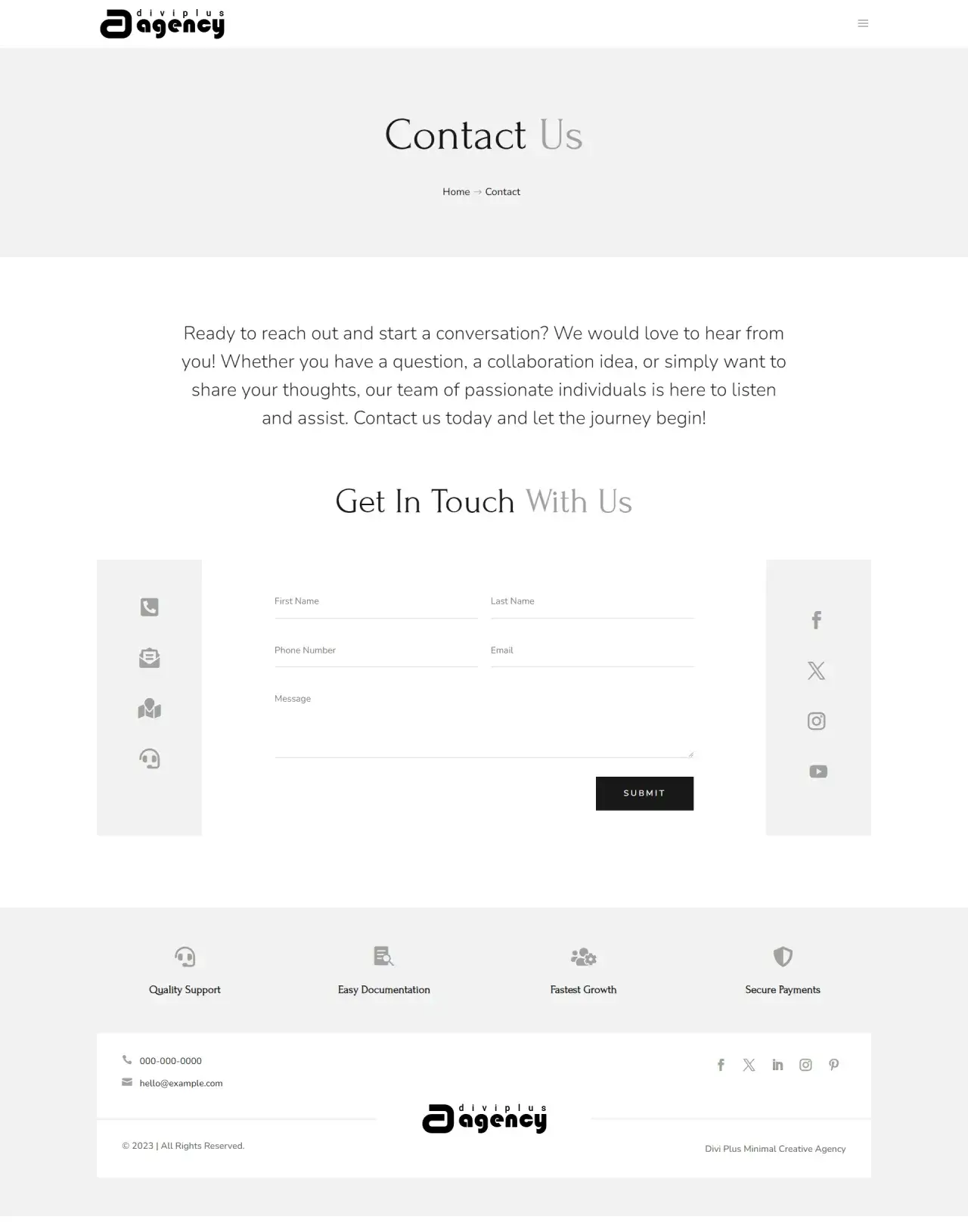 The Divi Plus Floating Image module showcases the work culture of a creative agency using interactive floating images. The Tilt Image module also works the same way but provides a tilted effect to the relevant pictures of the agency. The Flipbox module also headlines the services in boxes with a flip effect. The Team slider, Blog slider, and Testimonial slider feature the entire team, client reviews, and blog posts in an interactive slider. The Interactive Image card module highlights all the agency services on the service page in a unique fashion.
Popular
Interactive
Image Card
The color combination of Black, Grey, and white is done perfectly to highlight the different elements of a creative agency. The Headings are kept black and grey to capture the attention of the users instantly. The buttons and CTAs are maintained in black to match the white ground of this Divi child theme.
All the images are CC0 and entirely free to use for any legitimate goal, you get access to alter, copy, and share the images all without risking anything for approval.
Divi and Divi Plus Do All Magic
The minimal requirements to use this Divi child theme on your WordPress website are Divi and Divi Plus. This Divi child theme introduces a minimal creative agency offering its out-of-the-box solutions on its WordPress website.