Free Divi Plus Law Firm Child Theme
Best Solution for Law Professionals To Get Their Business Online.
Multiple Pages For Different Needs
A unique and professional WordPress website plays a significant role in business success. Divi Free Law- Firm is a premium theme streamlined for all types of law firms, law and lawyer websites. This Divi child theme consists of 6 modern and captivating layouts designed with Divi Plus modules. It contains all the sections perfect for introducing law offices and showcasing legal services. It has a fully responsive design and is tested on all major handheld devices. Law-firm child theme is also a great fit for financial services, recruitment services, consultancy services, or any type of corporate websites.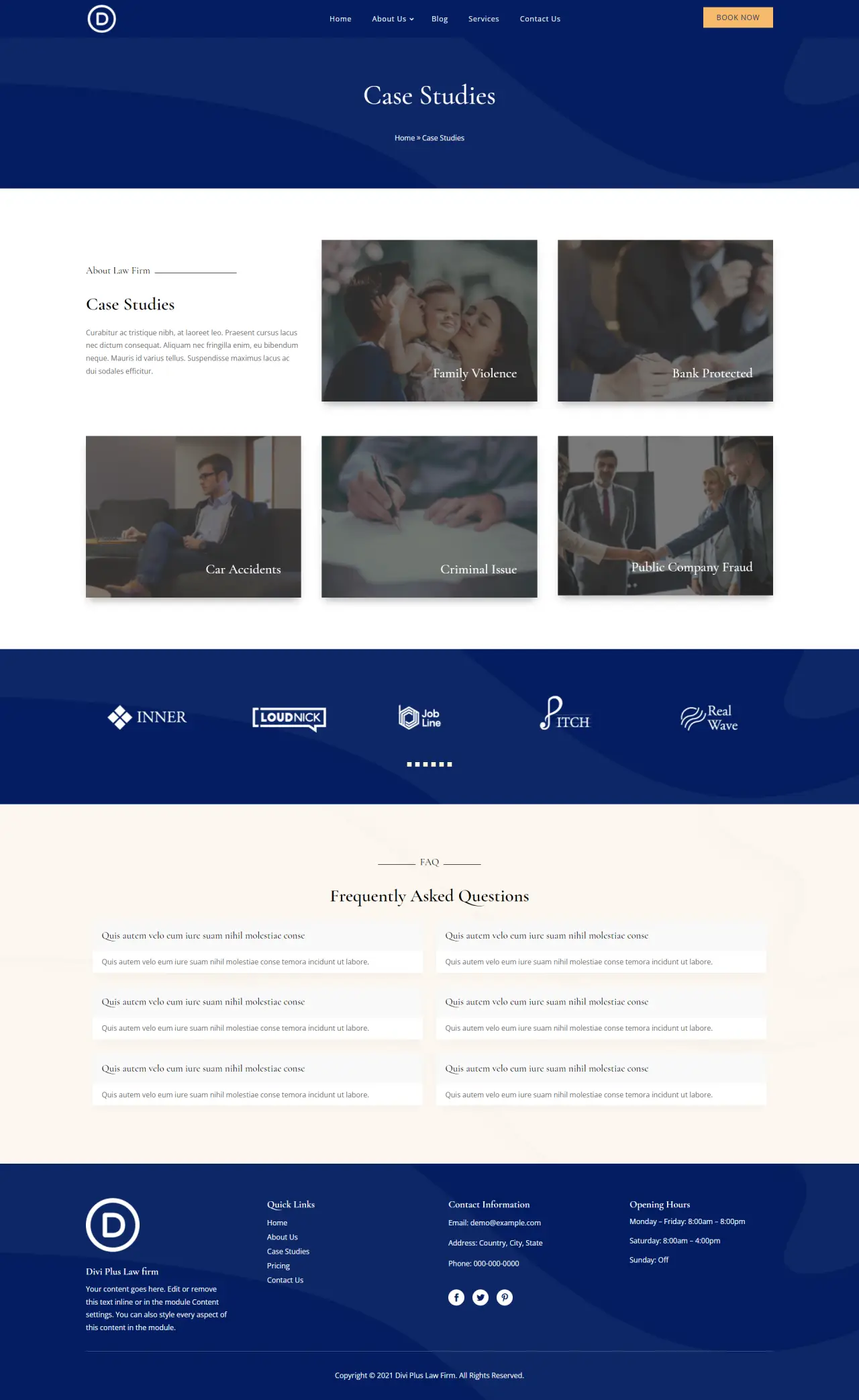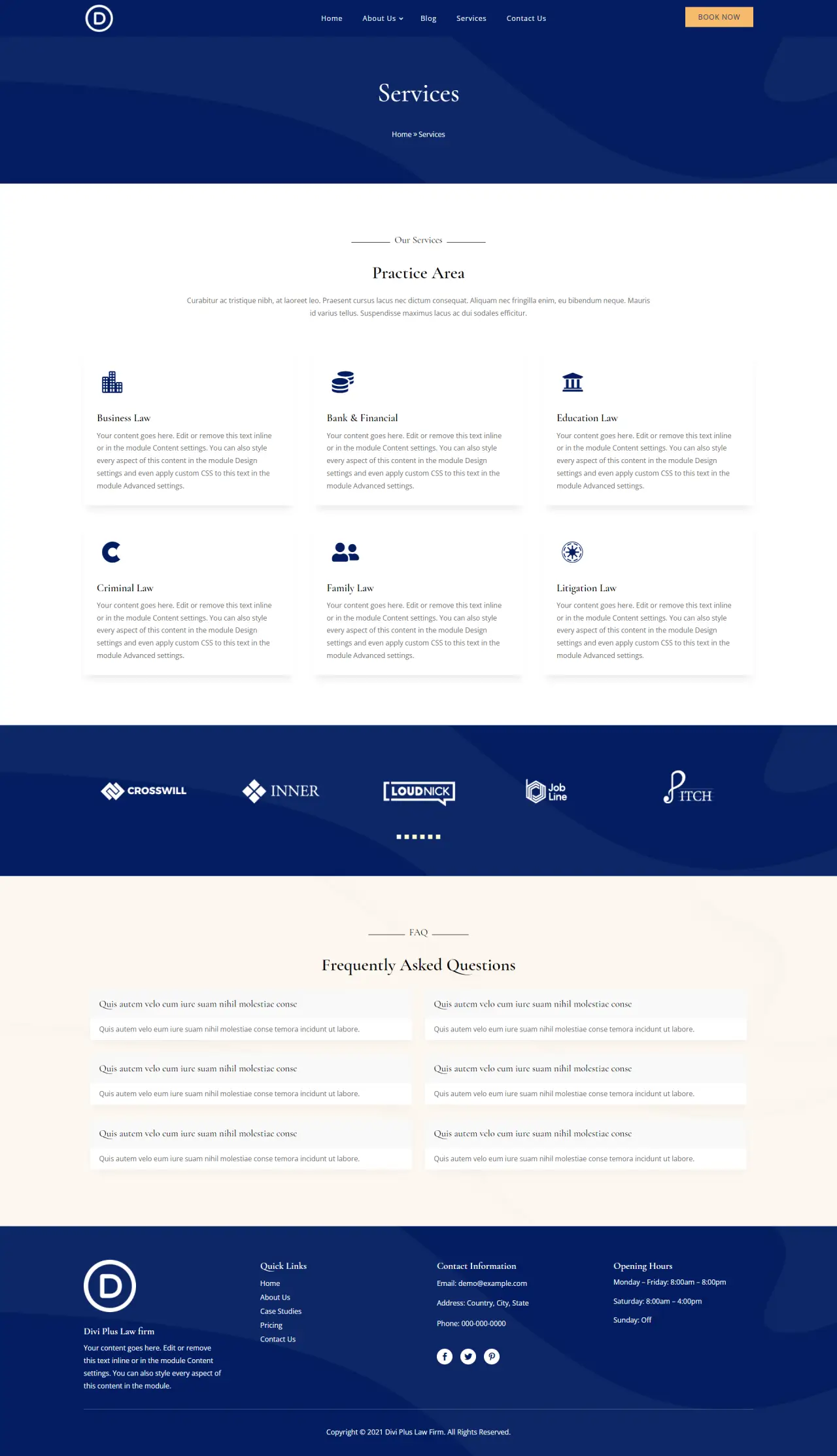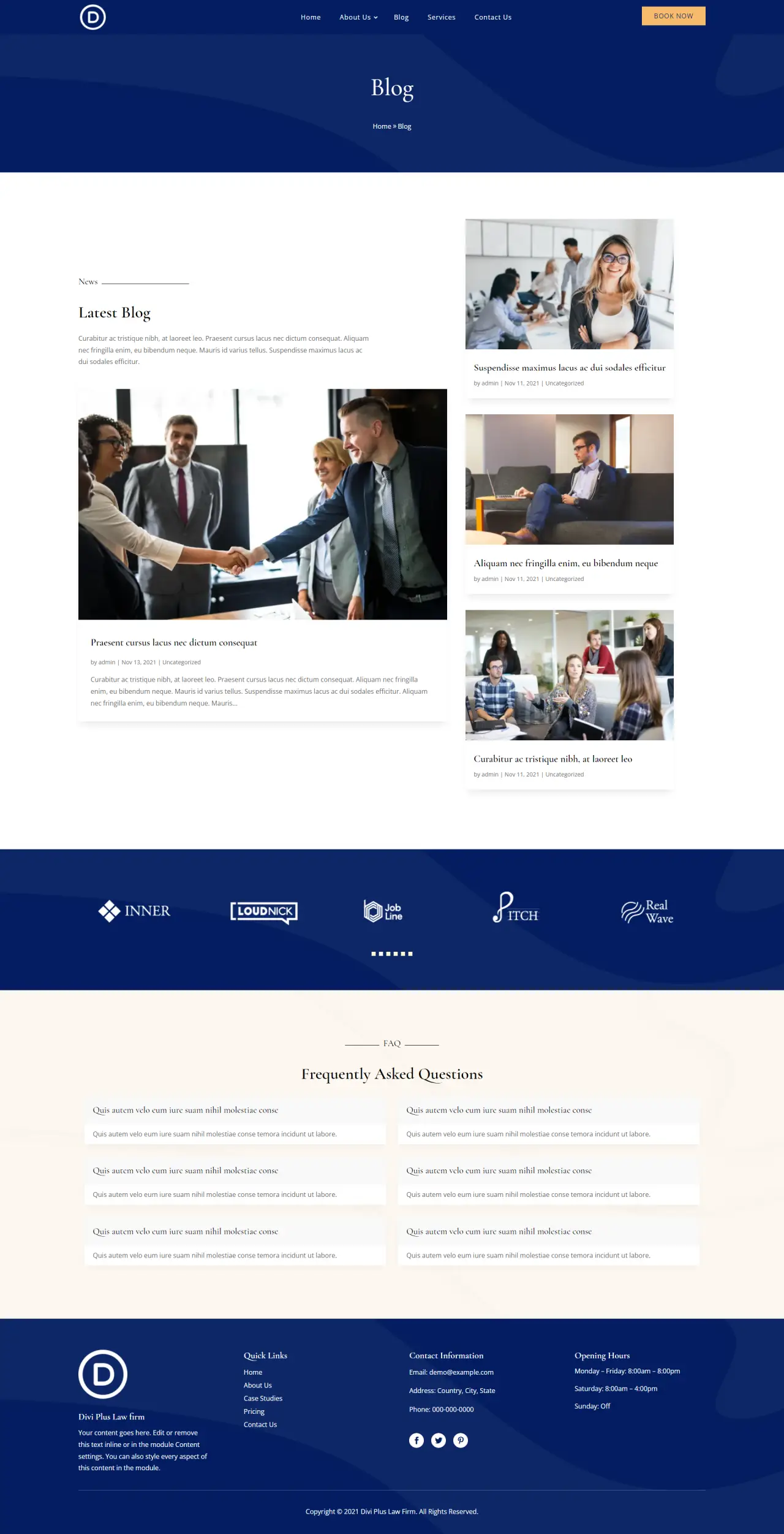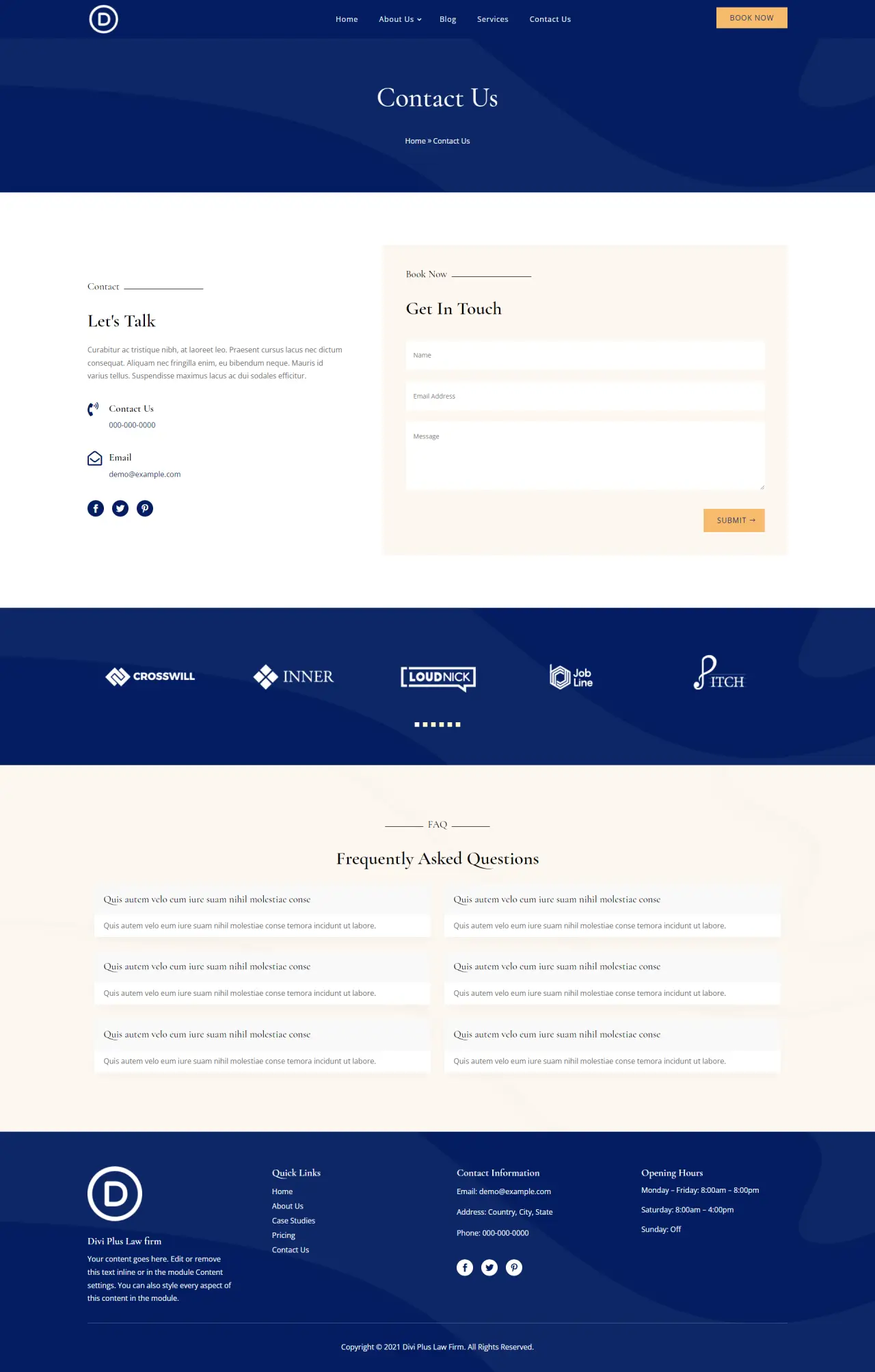 Divi Plus Law-Firm child theme is an ideal solution to get your business online. It is designed using the Divi Plus plugin. 13 Divi Plus modules are used in this Divi Plus child theme that maximize your site purpose. This law firm child them can also be easily adapted to be used by other professional niches. All the modules under this plugin are self-explanatory and simple to use.
New
Interactive
Image Card
All the 6 layouts pack are using simple colors and fonts, where every design is created keeping in mind simplicity and creativity. With a fusion of black fonts and bright colors, the layout gives a great sense of authenticity.
Cormorant Garamond
Main Heading
All the images are CC0 and entirely free to use for any legitimate goal, you get all the access to alter, copy and share the images all without risking anything for approval.
Divi & Divi Plus Do All Magic
This Divi Plus Law Firm Child Theme is smooth and extremely customizable. Divi Plus and Divi is the basic requirement for using this template. It has been designed exclusively for the law firm and professional service websites.