Free Divi Plus Hosting Company Child Theme
A Customizable Divi Child Theme For The Hosting Provider Companies And Server Management Agencies
Multiple Pages For Different Needs
With the Divi Hosting child theme, you can make an effective online presence like none other. All the layouts of this free Divi child theme are responsive and fast loading. This is a highly flexible and scalable child theme that you can easily customize as per your requirements. All the information is organized in such a way using the Divi Plus modules so that a visitor can easily understand the services. This is a full pack of amazingly designed 6-page layouts for a hosting provider, created using the awesome modules of Divi Plus.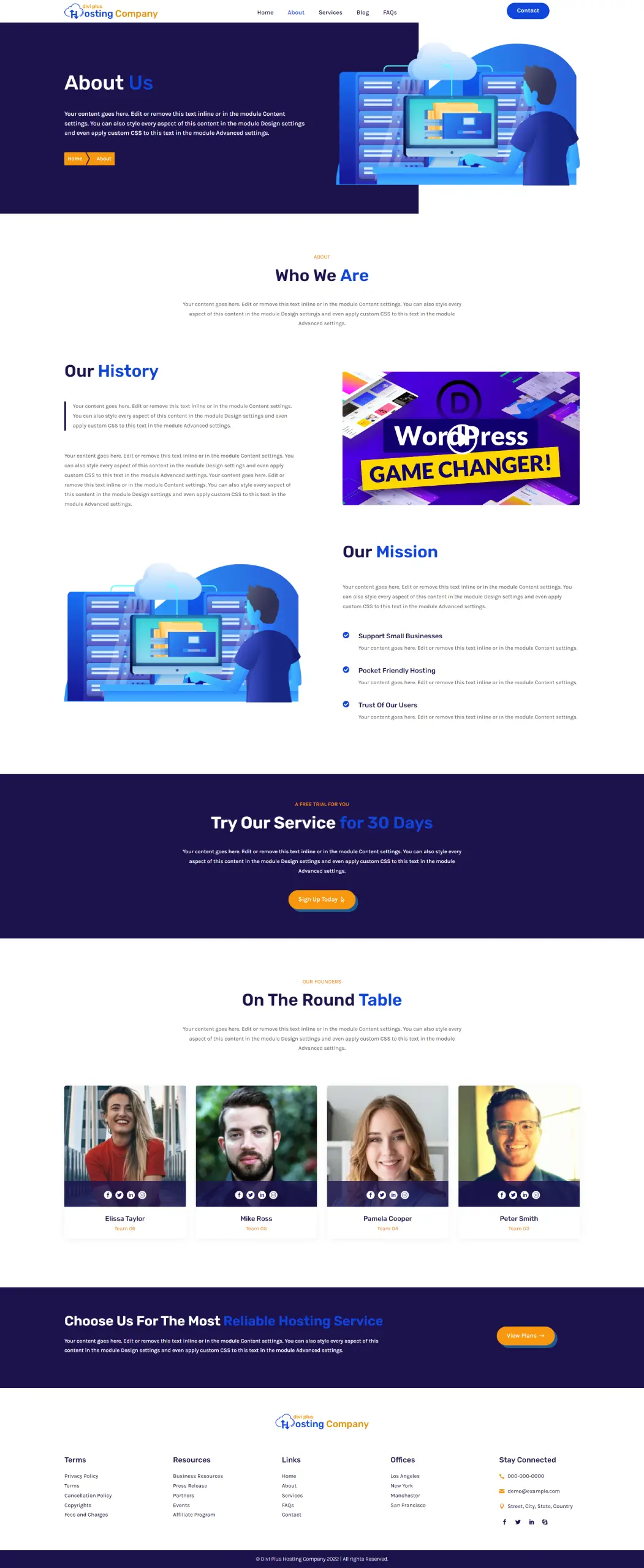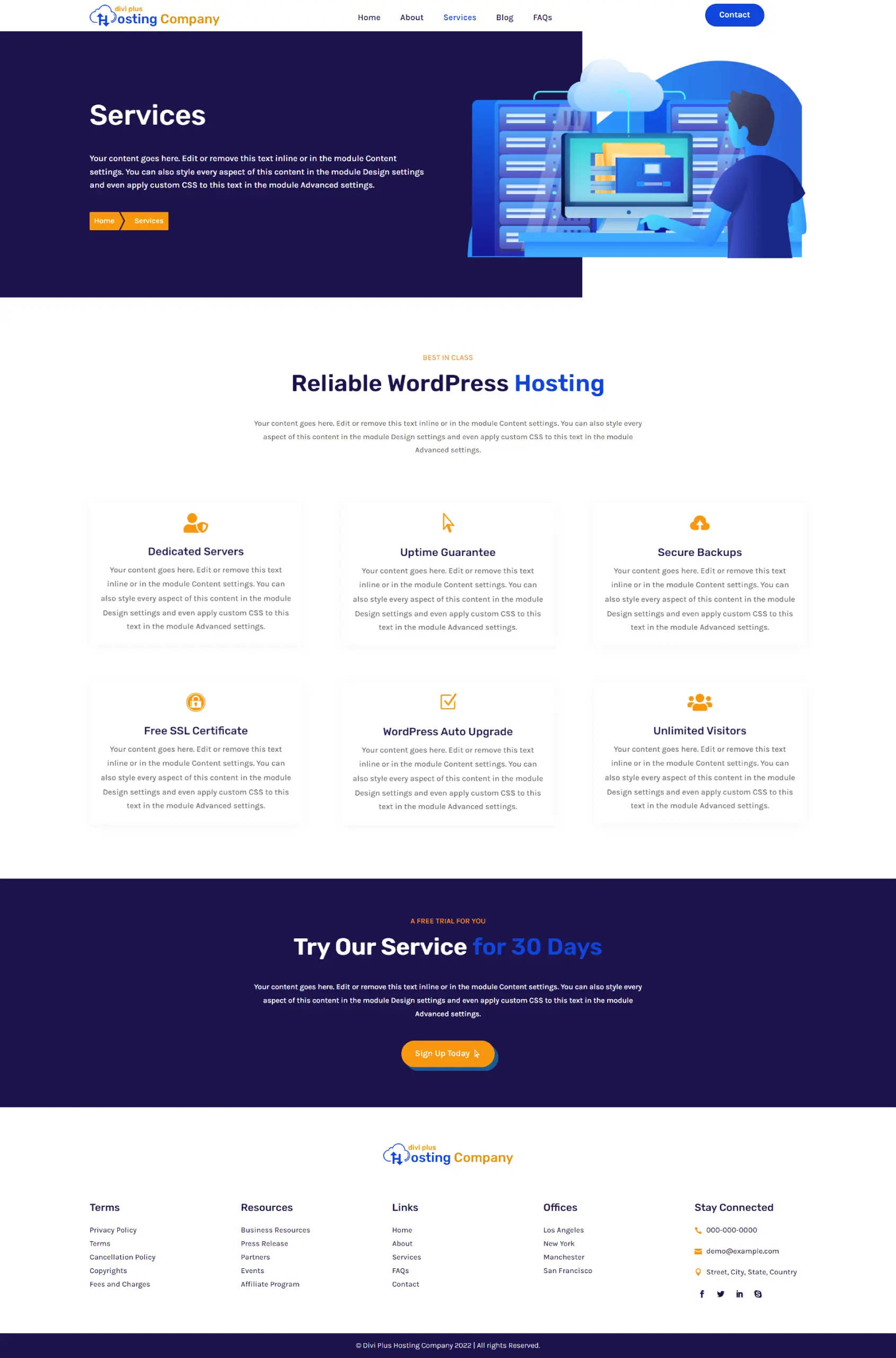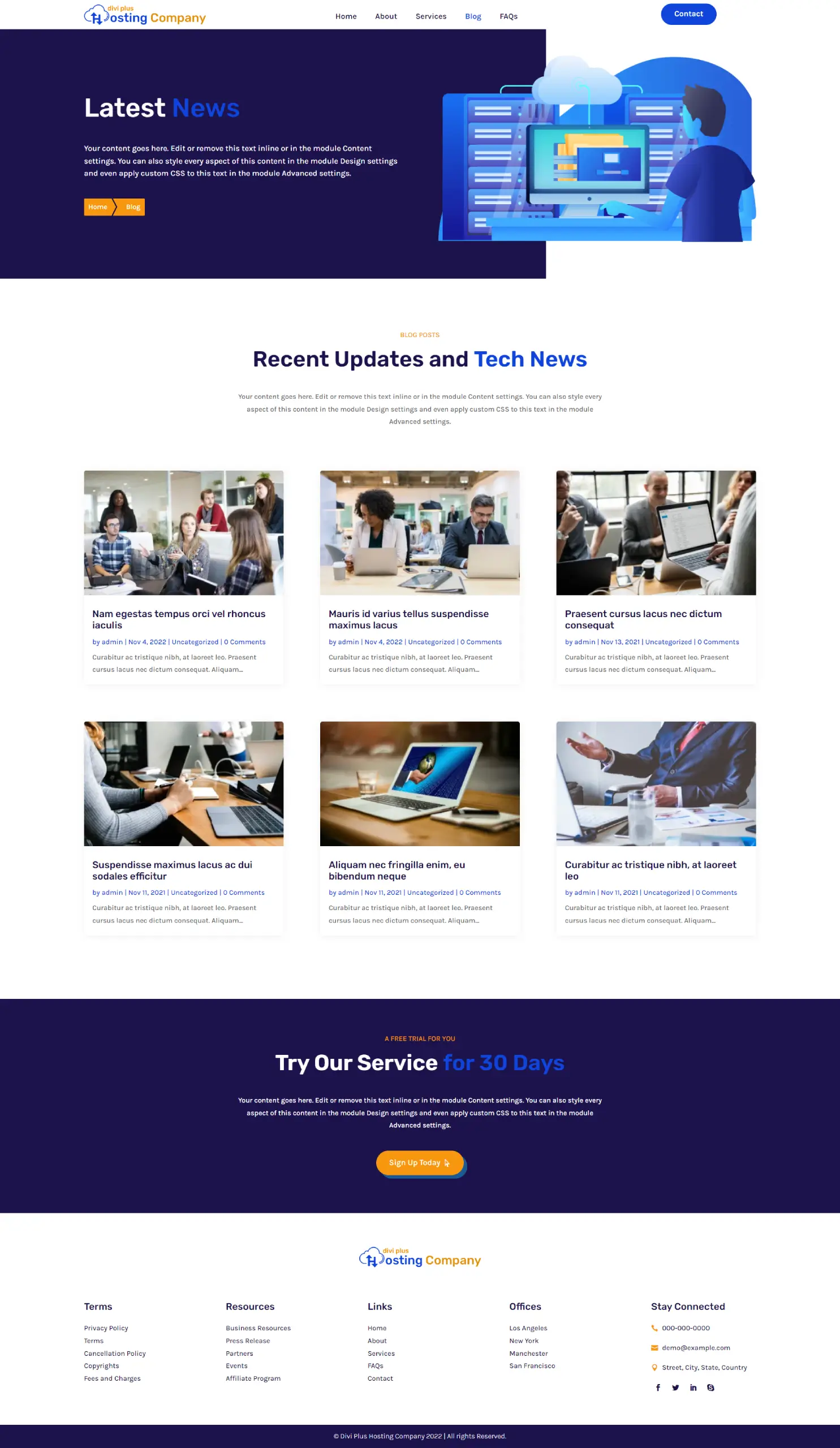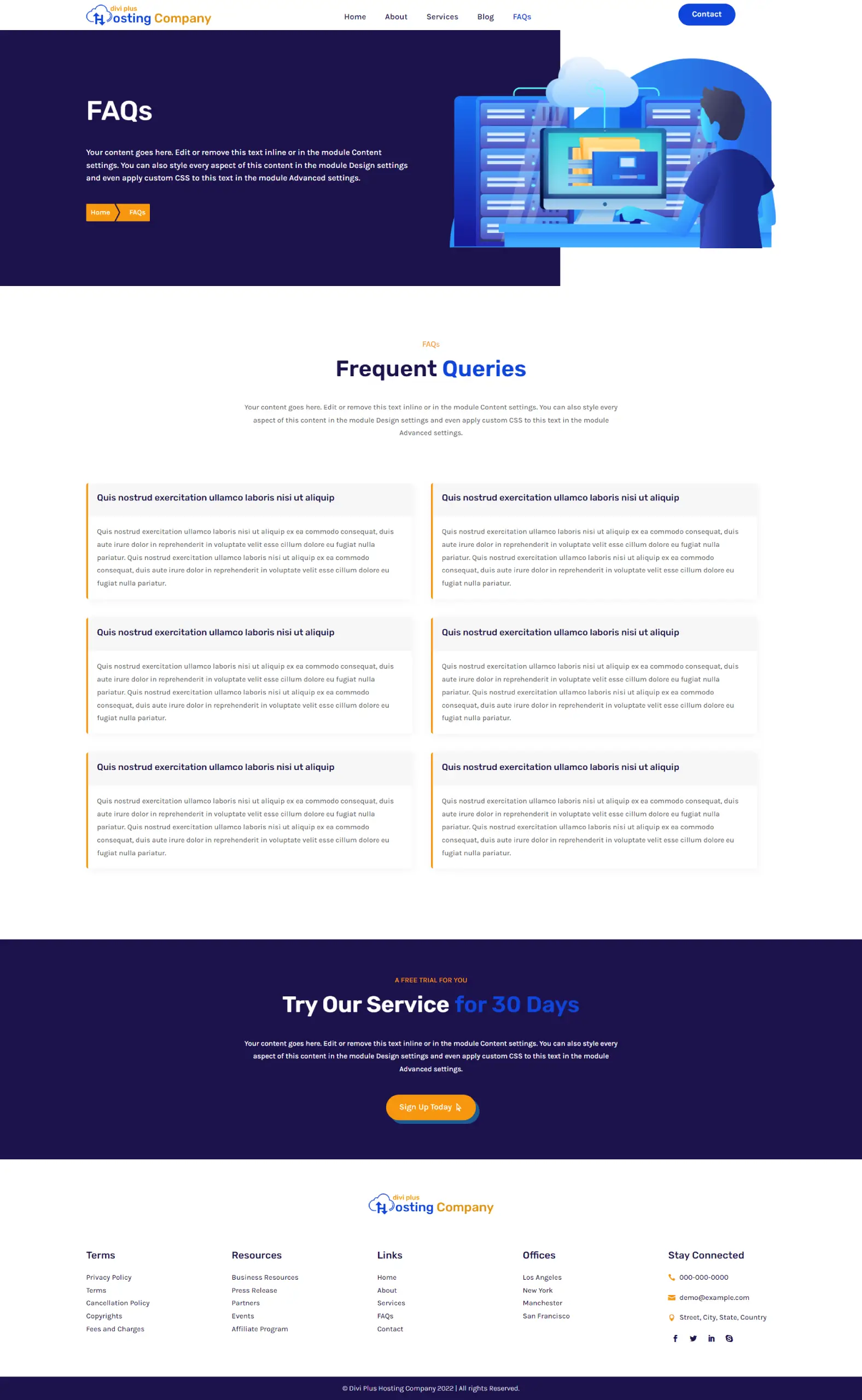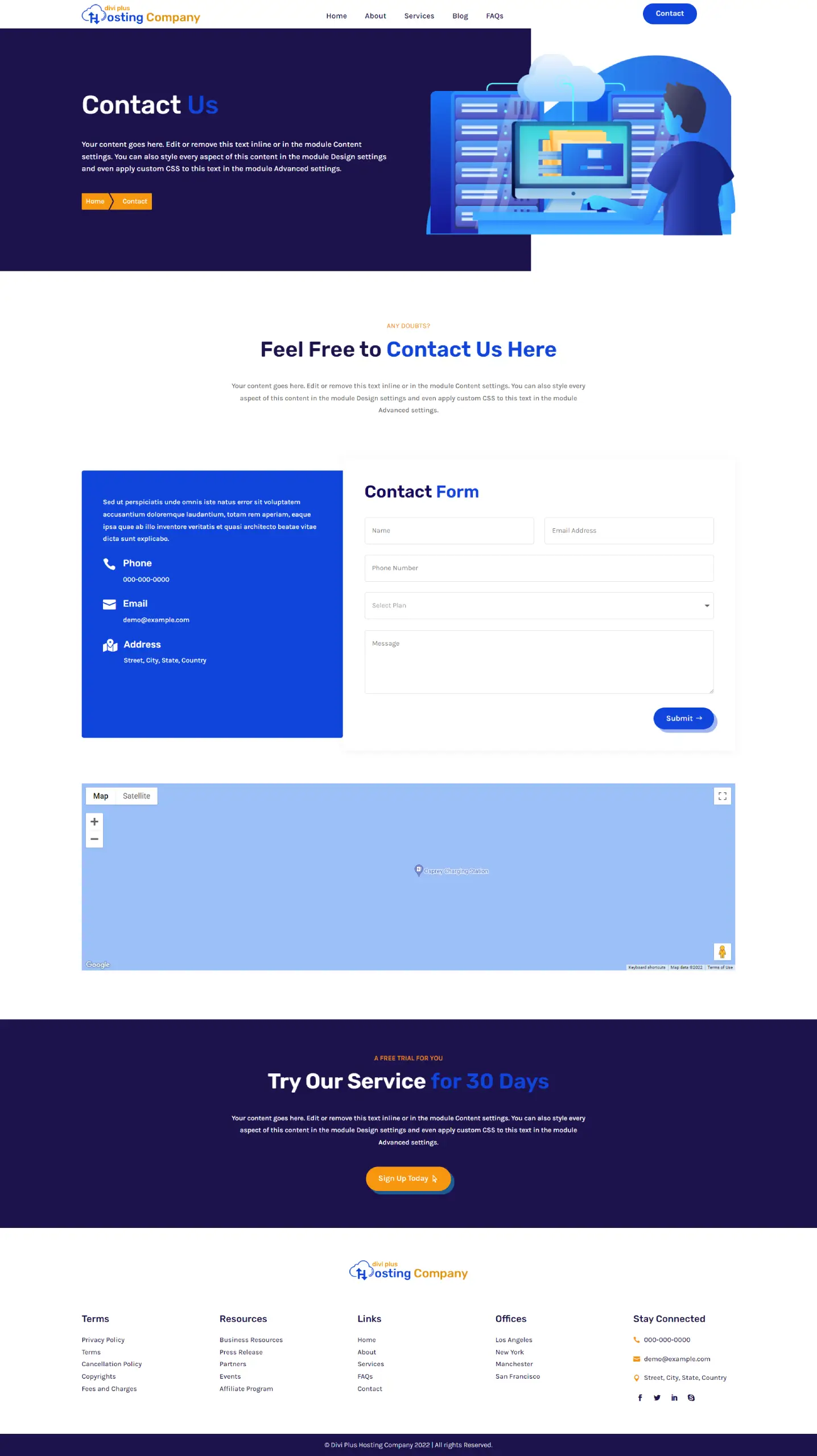 Divi Plus Hosting is a Free Divi child theme created using feature-rich modules of Divi Plus. This Divi Plus child theme is reliable and cross-browser compatible. All the 50+ modules under the Divi Plus plugin are highly customizable and super easy to use so you can easily modify the appearance of the theme if you want.
We have used Palatinate Blue, Yellow Orange, White, and Russian Violet colors in this theme, which provide this Free Divi Plus Child Theme a fresh feel and offer good visibility to the site content. The combination of Palatinate Blue and White colors in the headings offers good contrast and engagement.
All the images are CC0 and entirely free to use for any legitimate goal, you get all the access to alter, copy and share the images all without risking anything for approval.
Divi & Divi Plus Do All Magic
This Divi Plus Free Child Theme is mobile-friendly and customizable. Divi Plus and Divi is the basic requirement for using this amazing template. All templates are sophisticated and very impactful which is well suited for any Web Hosting Companies and Server Management Agencies.