Free Divi Plus Freelancer Child Theme
Unlock Your Potential and Build Your Online Presence To Take Your Passion to the Next Level.
Multiple Pages For Different Needs
Divi Freelancer is the premium theme specifically designed for photographers, web designers or any other professional. It is build using the responsive and modern design. It consist all the must have pages that you need to put your work front and center and grab your website visitors' attention effectively. All the templates build using the advanced modules of Divi Plus plugin. This multipurpose theme offers a lots of customization options so you can make website your very own.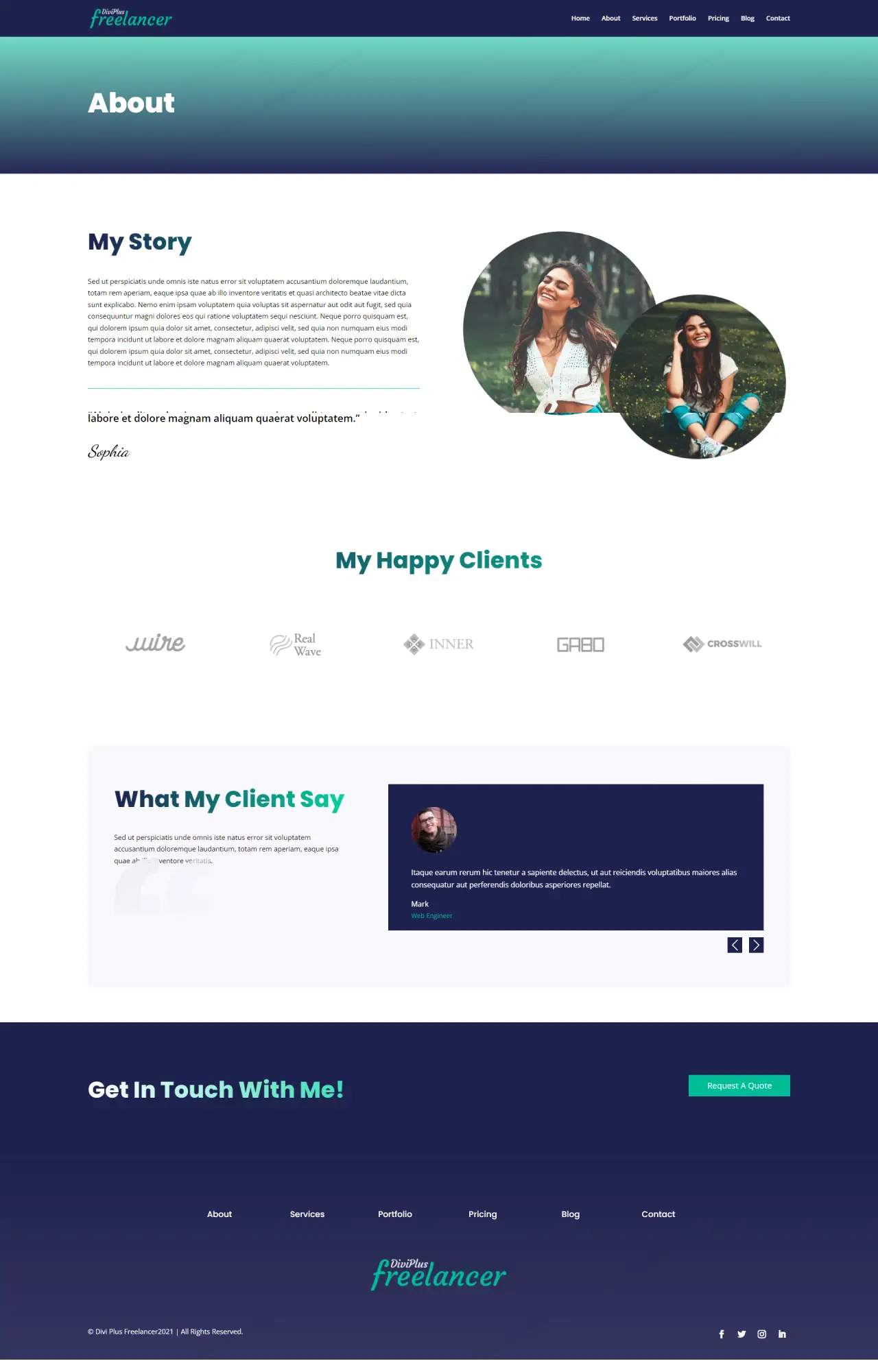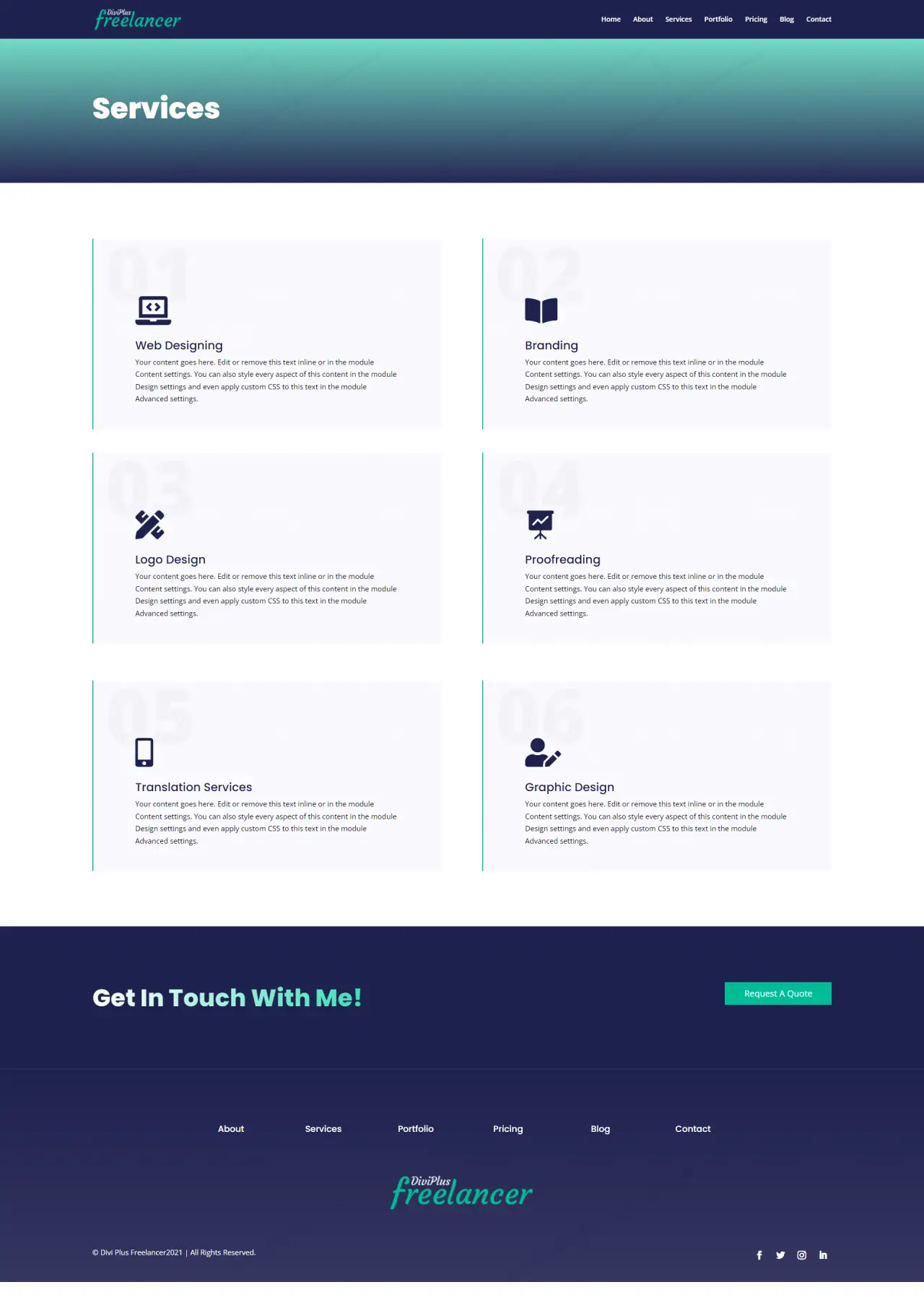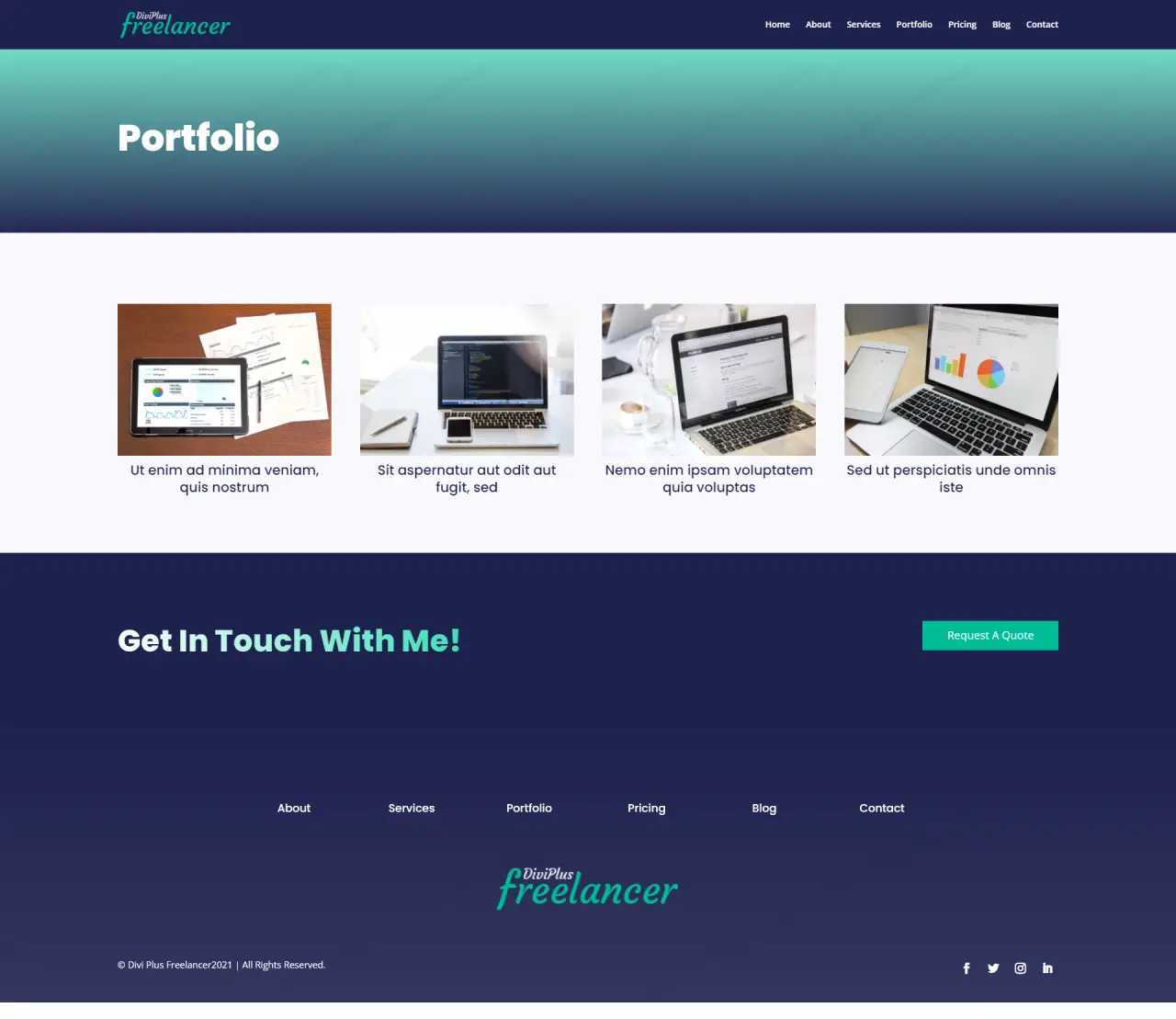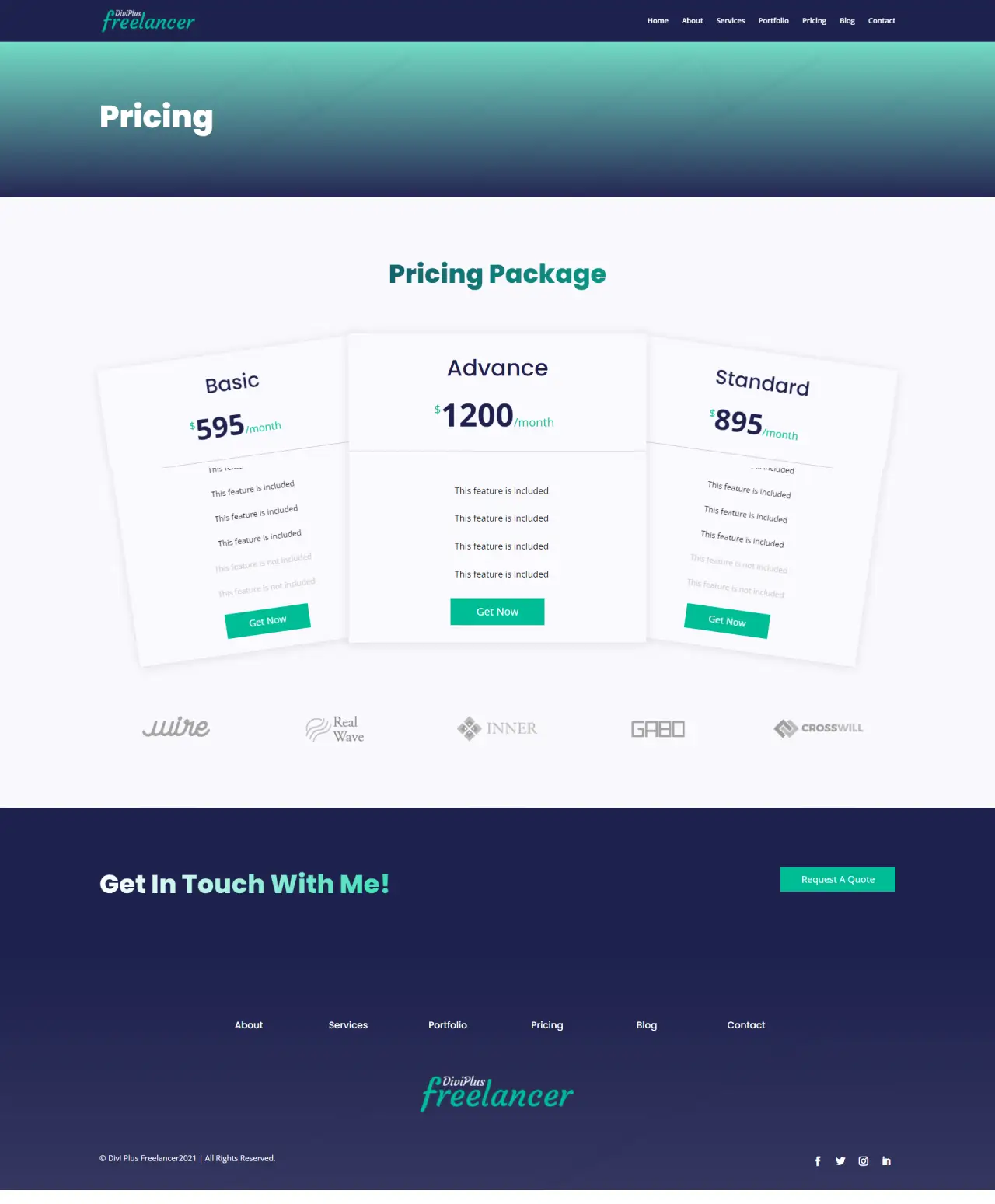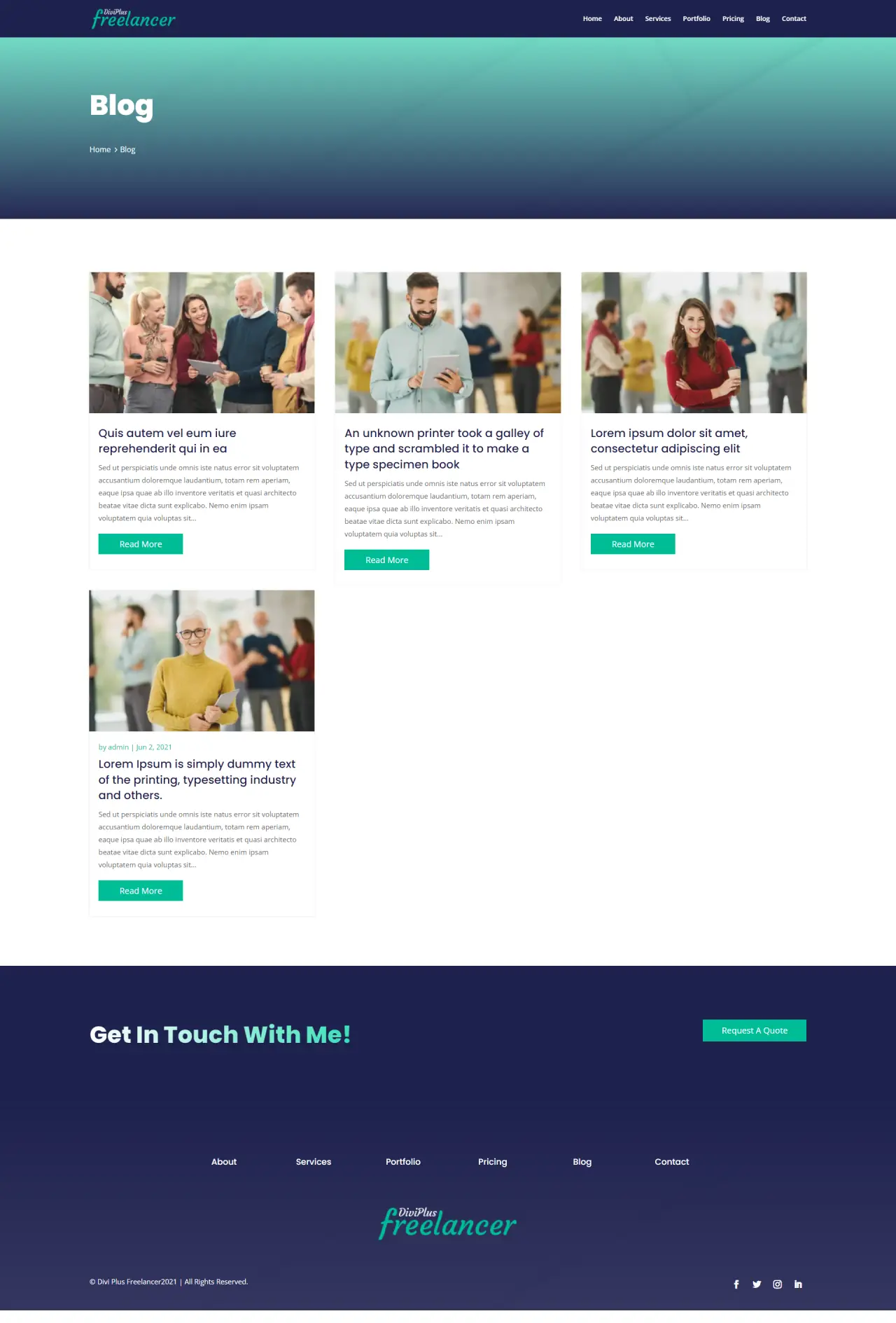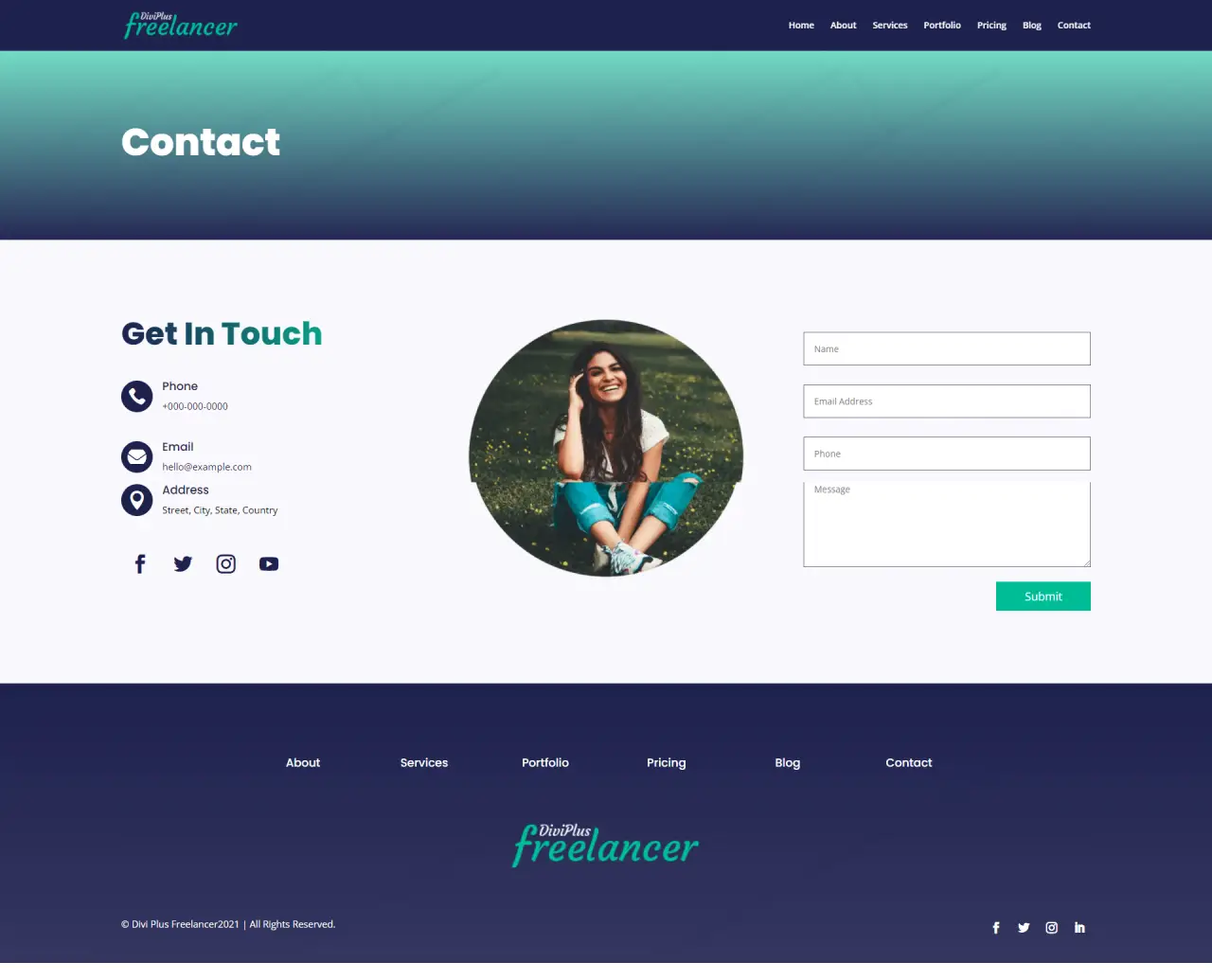 Divi Plus Freelancer is a creative theme for professionals. Its showcase your work on the best way that you want. It is created using the Divi Plus 08 modules that make your site visually stunning and organized. Use of Divi Plus image mask module in the hero section increased the section beauty and the DP Bar counter module used amazingly to show the skills plus all the other modules worked best in their area.
All the 05 layouts pack are using simple colors & fonts, where every design is created keeping in mind simplicity and creativity. With a fusion of black fonts and bright colors, the layout gives a great sense of authenticity.
All the images are CC0 and entirely free to use for any legitimate goal, you get all the access to alter, copy and share the images all without risking anything for approval.
Divi & Divi Plus Do All Magic
This Divi Plus Salon Child Theme is smooth and extremely customizable, Divi Plus and Divi is the basic requirement for using this template. It has been designed exclusively for the salon website to offer quality and professional services.