Free Divi Plus Food Blogger Child Theme
Enhance Your Food Blogging with a free Food Enthusiast Theme
Multiple Pages For Different Needs
Take your readers on a delicious food journey with Divi Plus free exquisite food blogging theme. Designed for food enthusiasts, this Divi food blogger child theme allows you to showcase your mouthwatering dishes, enticing recipes, and culinary explorations effortlessly on your WordPress website. With easy customization options, you can create a personalized and engaging platform that will leave your audience craving more.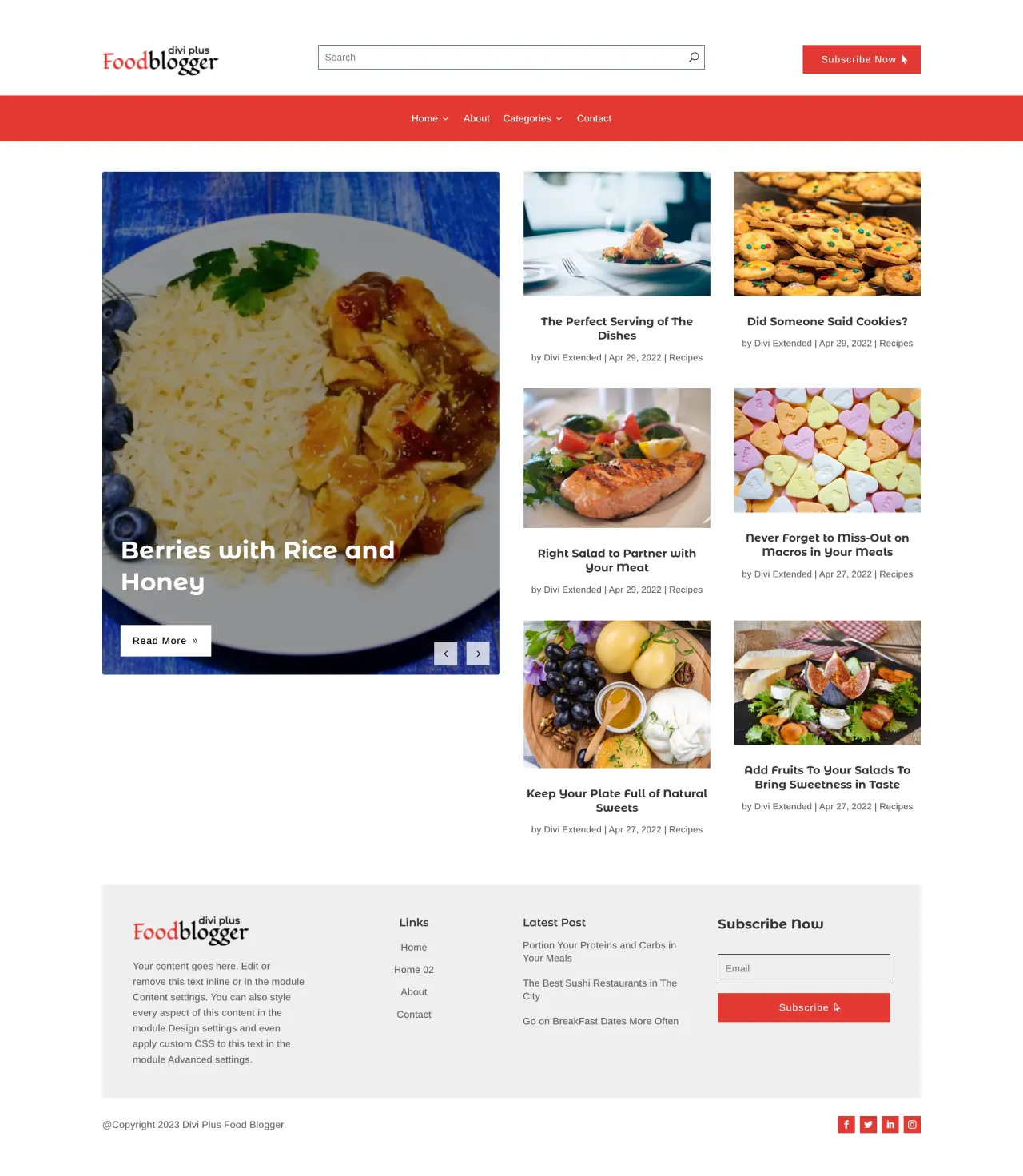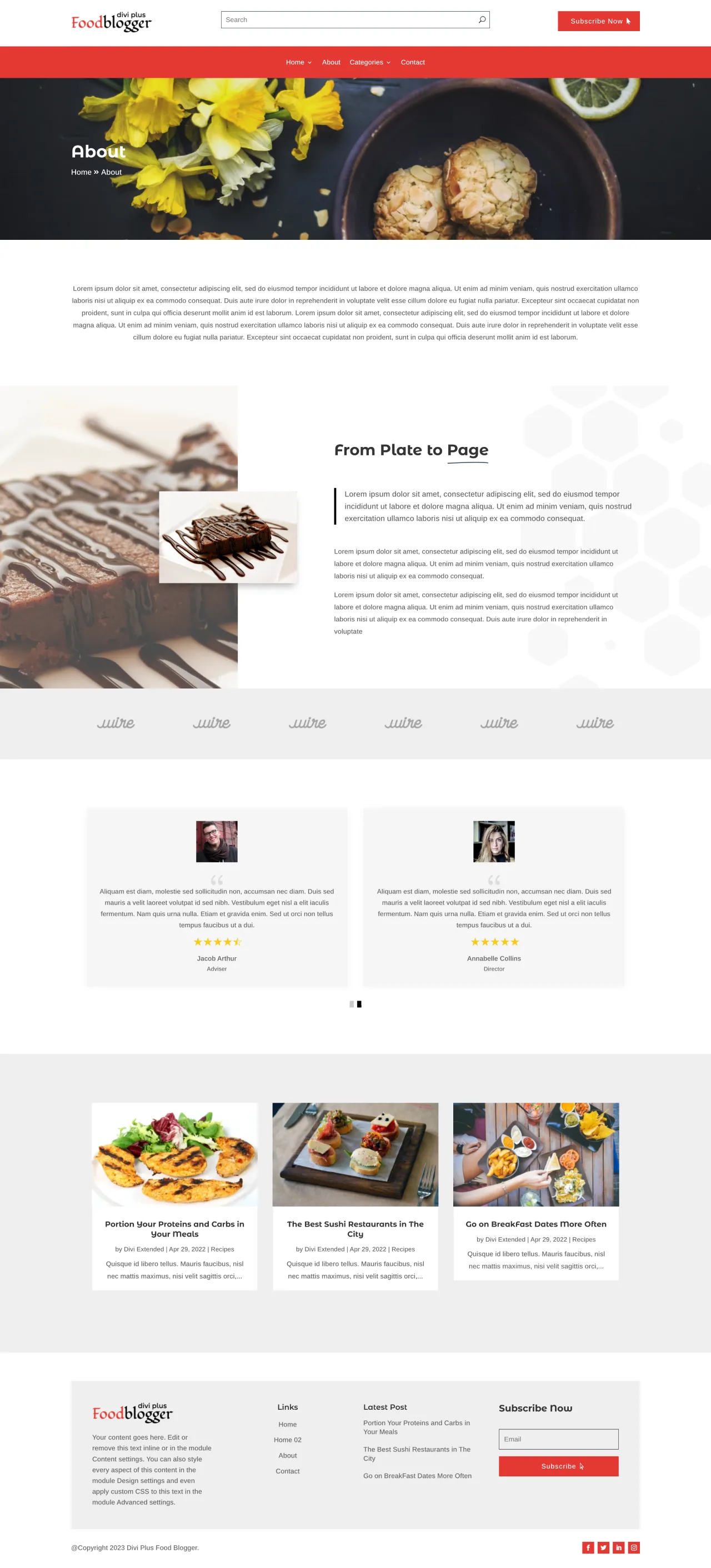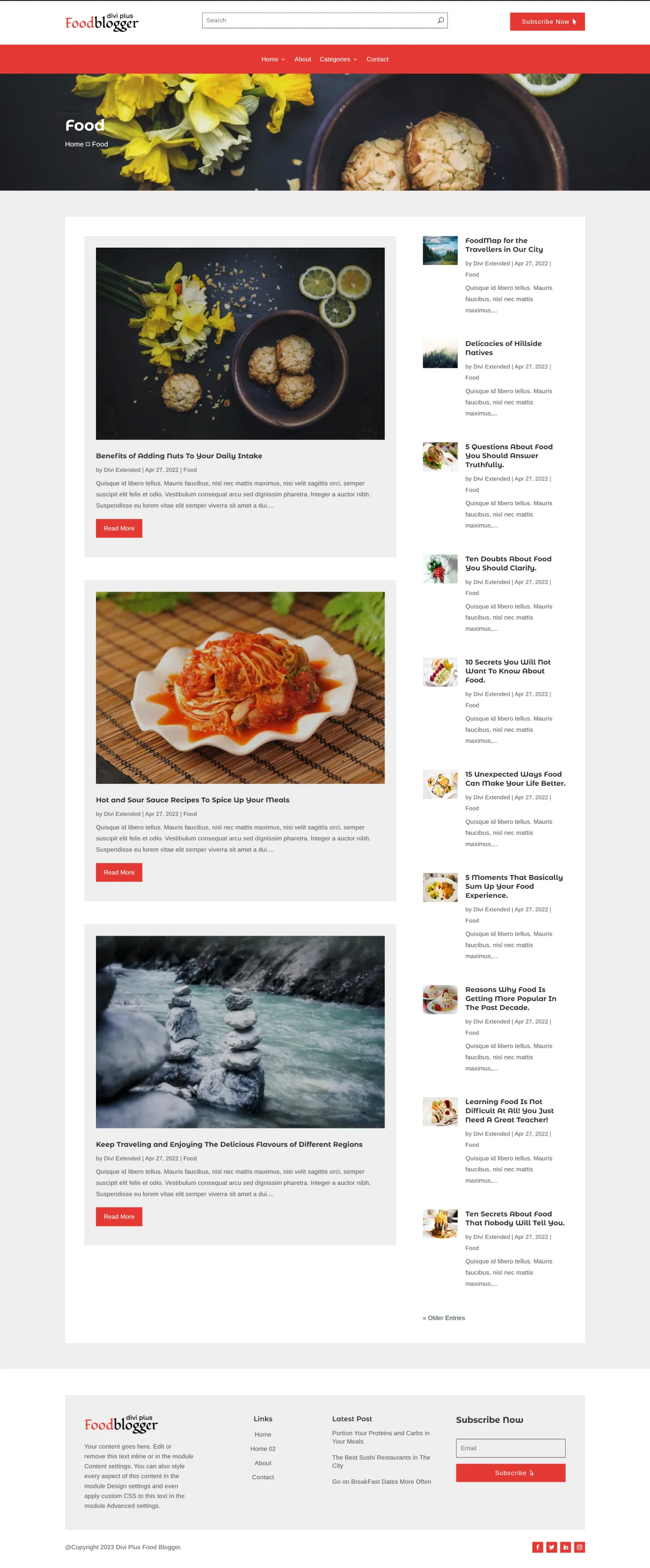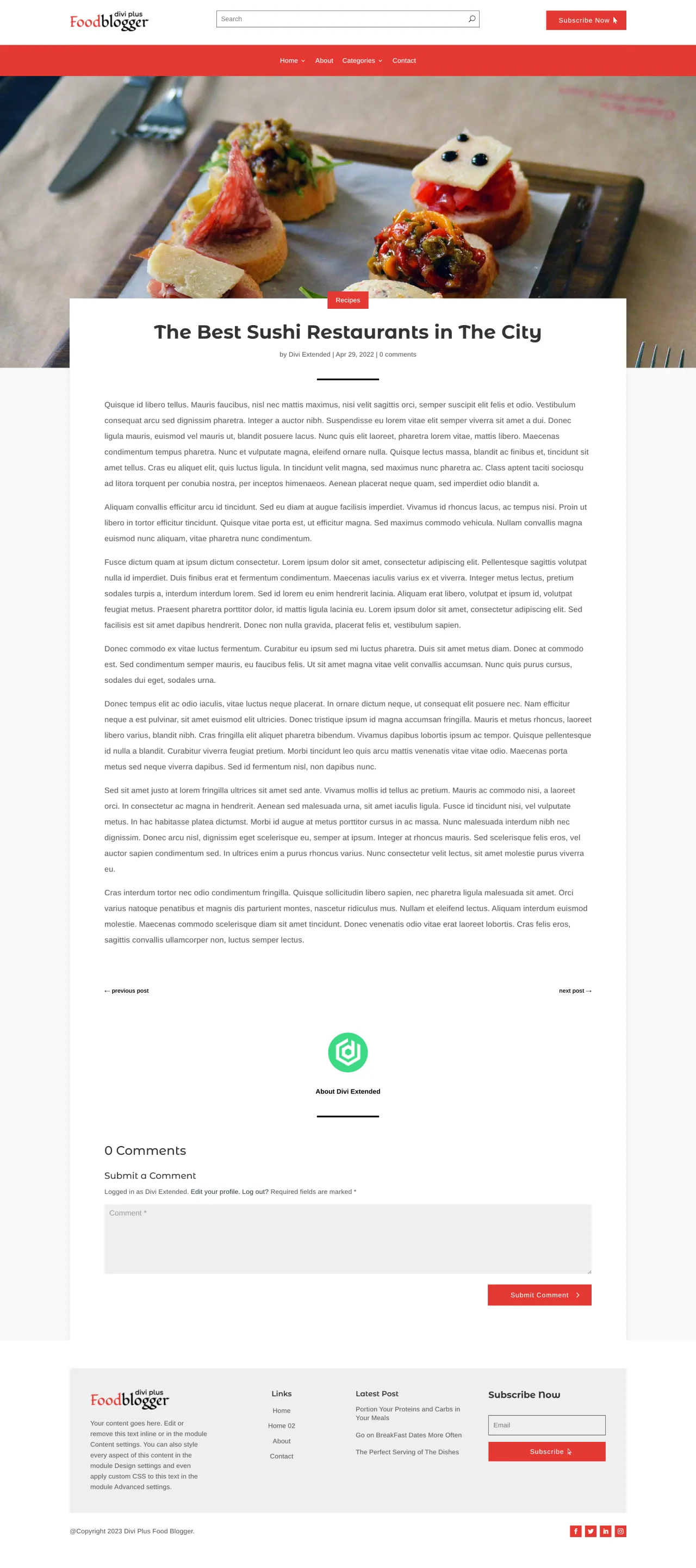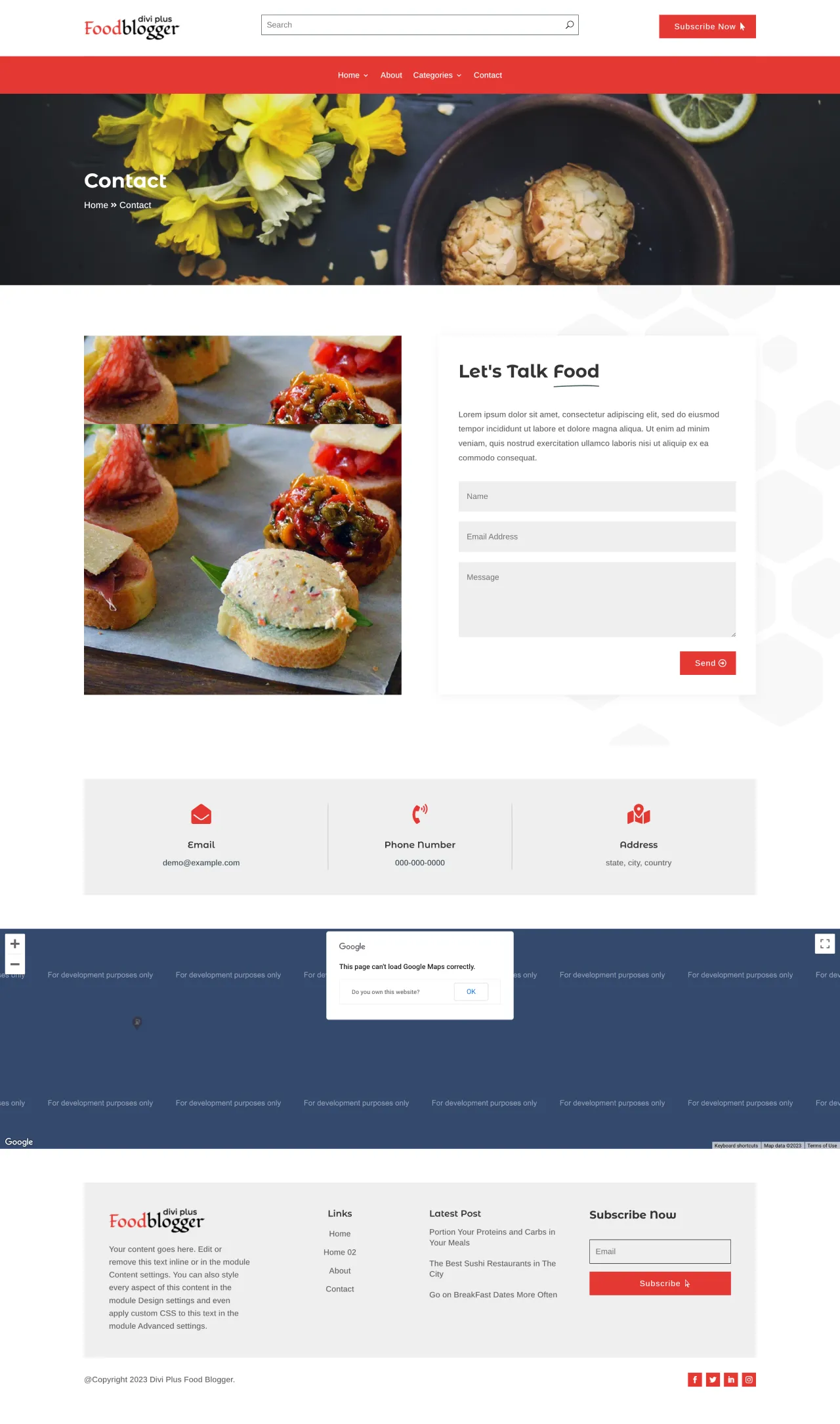 Divi Plus free food blogging theme is powered by an array of impressive DP modules that enhance the functionality of the website. These modules are DP Ajax Search, DP Blog Slider, DP Button, DP Logo Slider, and DP Testimonial Slider, which are designed to maximize your site's purpose and provide a seamless user experience. Each module is self-explanatory and simple to use, allowing you to effortlessly incorporate interactive features that engage your readers and elevate your food blogging journey. Whether it's showcasing your latest recipes, displaying customer testimonials, or adding a touch of elegance to your logo presentation, these modish modules have got you covered.
These layouts feature a harmonious blend of black fonts and vibrant colors, creating a sense of authenticity and visual appeal. To ensure readability and elegance, we have chosen Montserrat Alternates as the font, which adds a touch of sophistication to your content.  Additionally, buttons are adorned with a striking red background and white text, adding a pop of color and drawing attention to important elements on your website. 
All the images are CC0 and entirely free to use for any legitimate goal, you get all the access to alter, copy and share the images all without risking anything for approval.
Divi and Divi Plus Do All Magic
The Divi Plus Food Blogging Child Theme is incredibly customizable and user-friendly. It is designed exclusively for food bloggers and requires Divi Plus and Divi. This theme allows you to provide quality and professional services through your website, while effortlessly reflecting your unique style and culinary expertise.