Free Divi Plus Construction Child Theme
With a vision for the advanced future of construction, together we redefine success.
Multiple Pages For Different Needs
Build relationships that endure with the solution that grows your business.
This child theme contains 13 professionally designed beautiful pages for construction websites. A unique layout is what makes a construction website appear more reliable and modern, multiple pages for multiple needs is what you need for a thriving commercial construction website and that's what makes them awesome.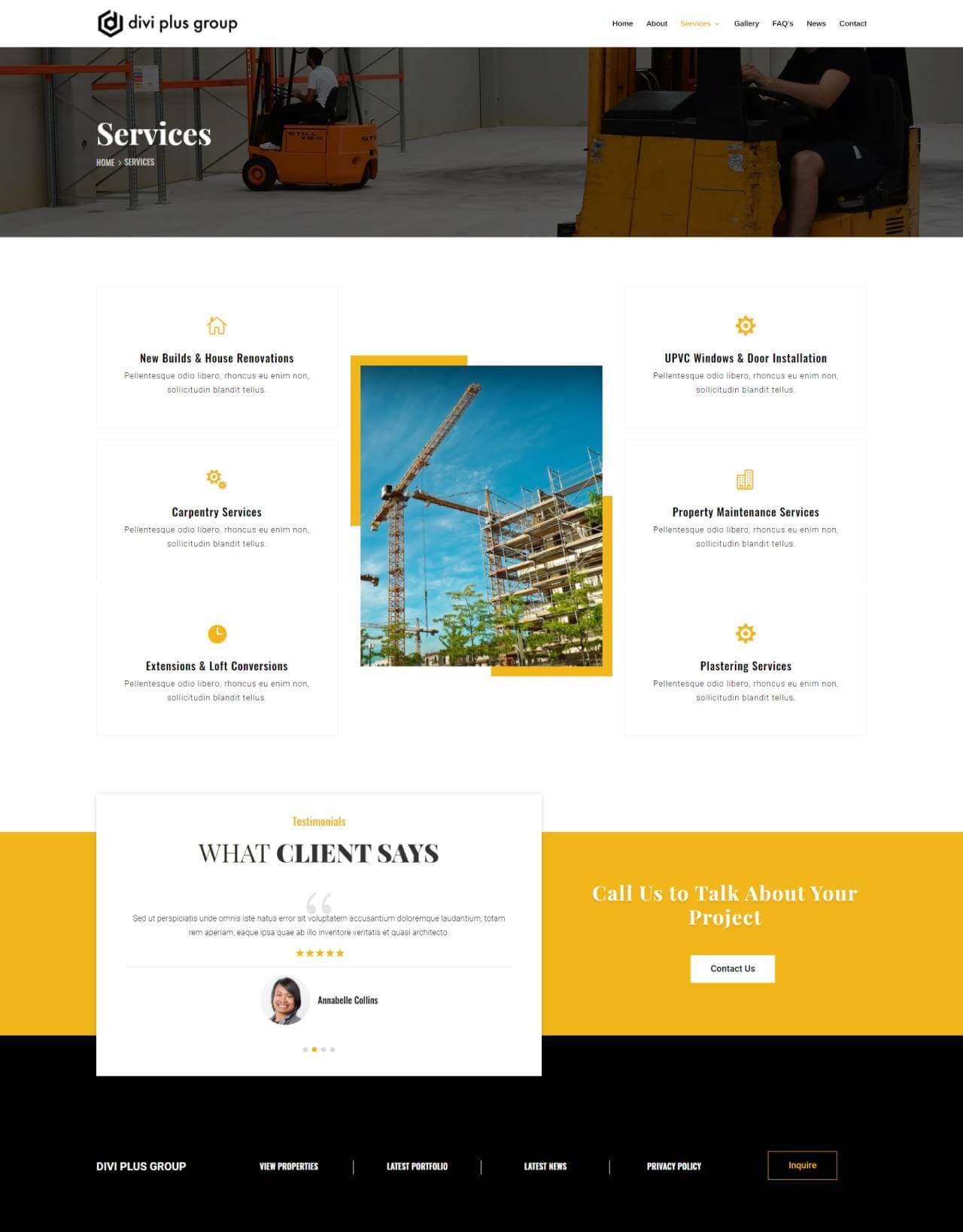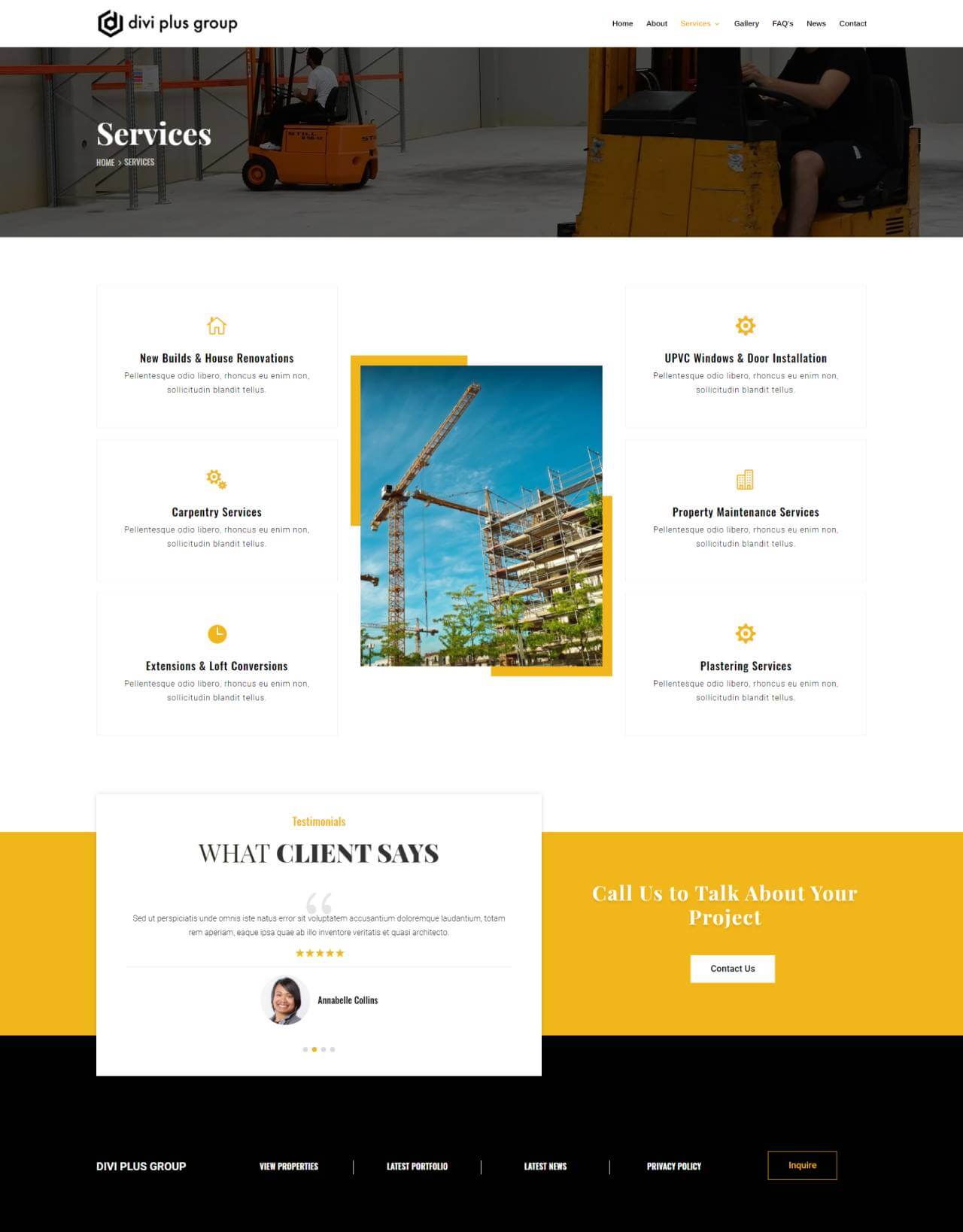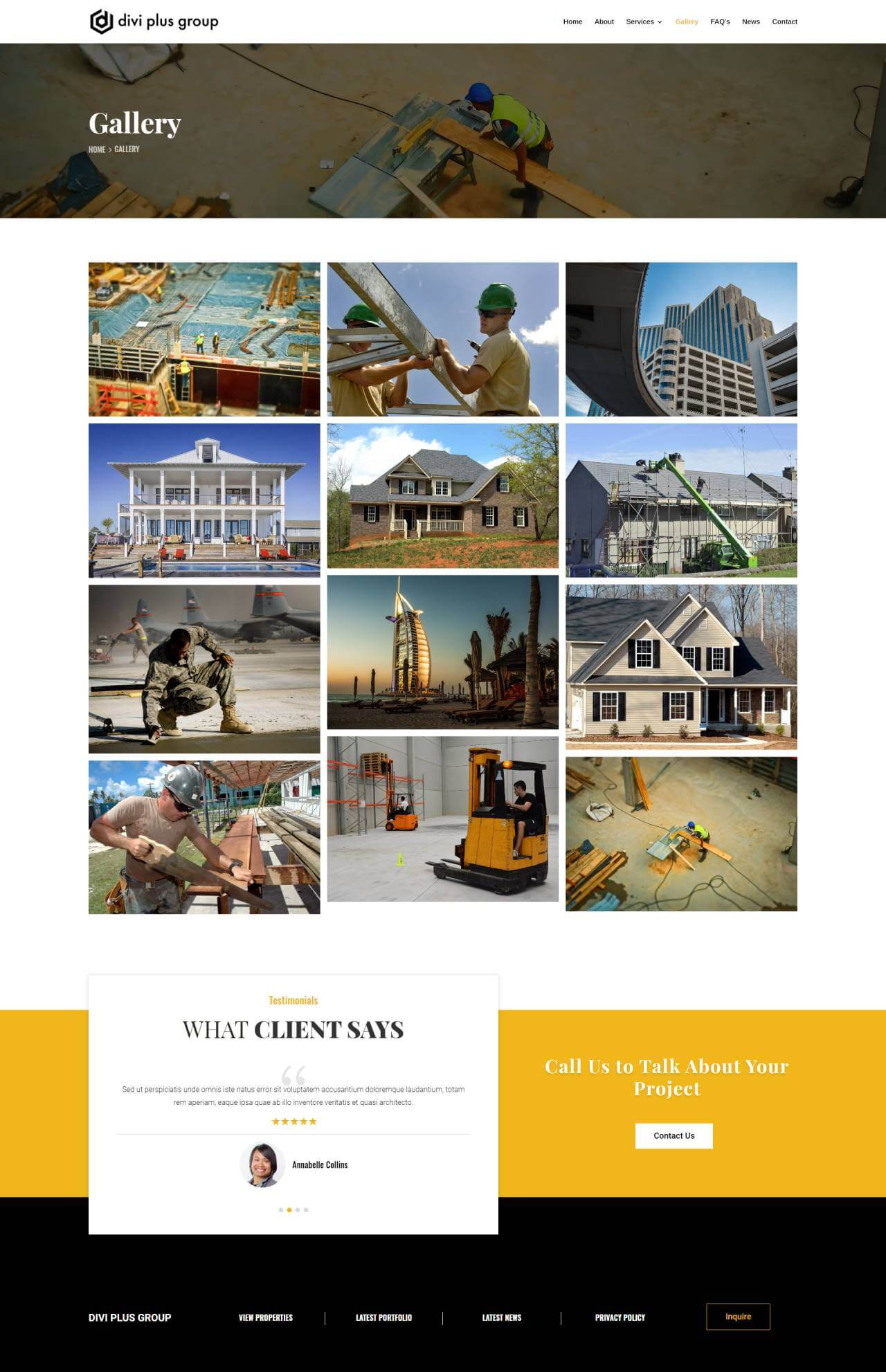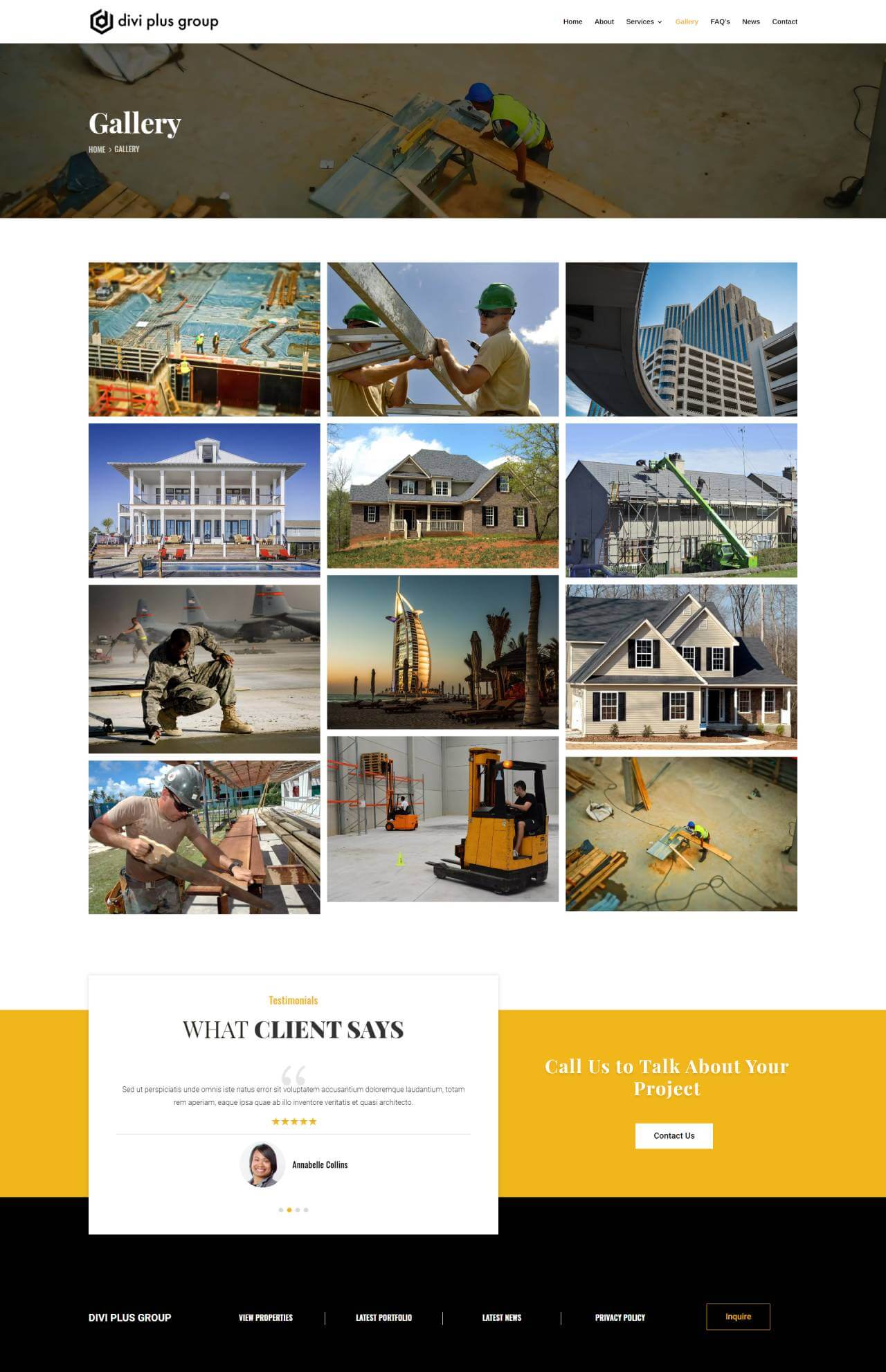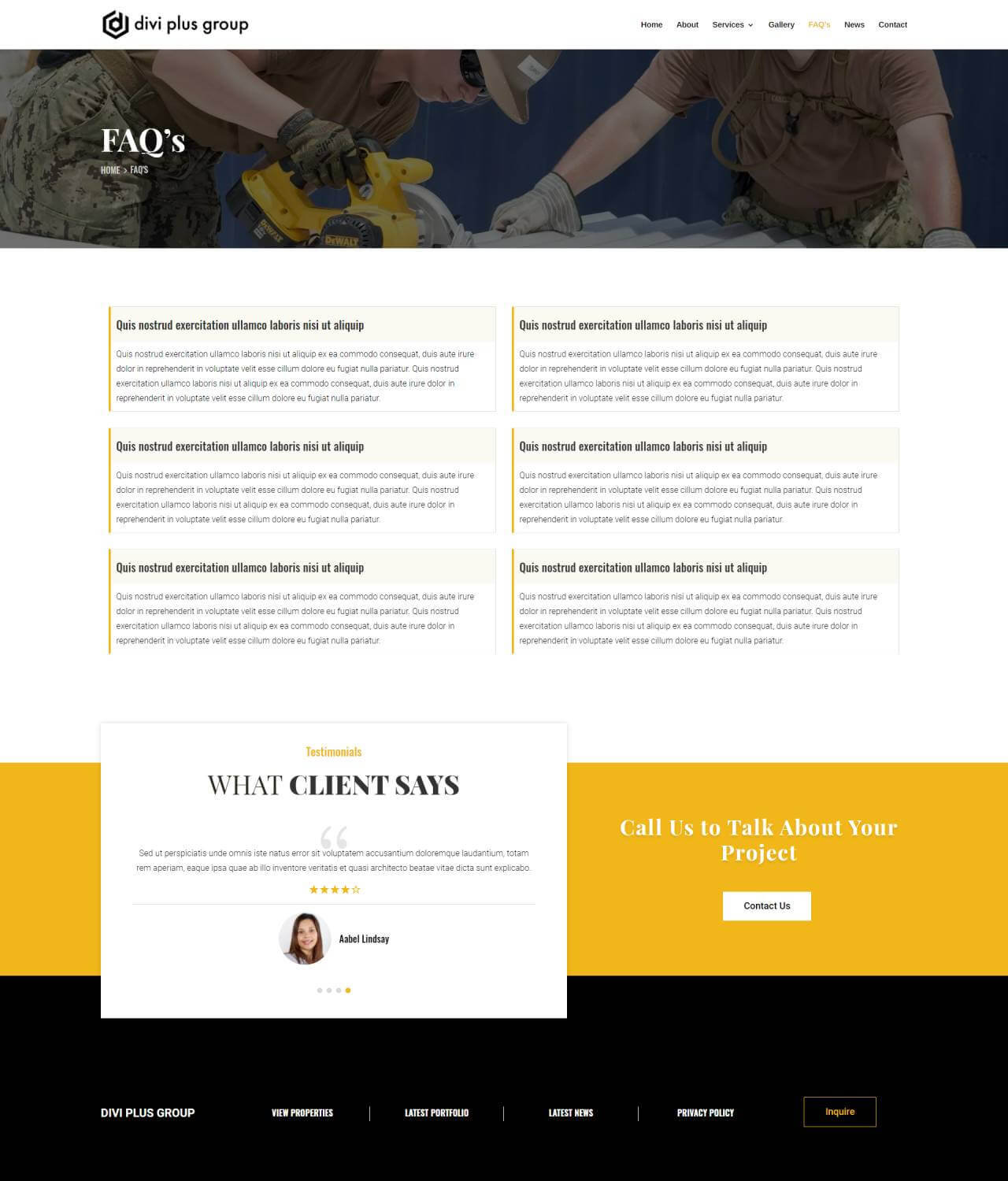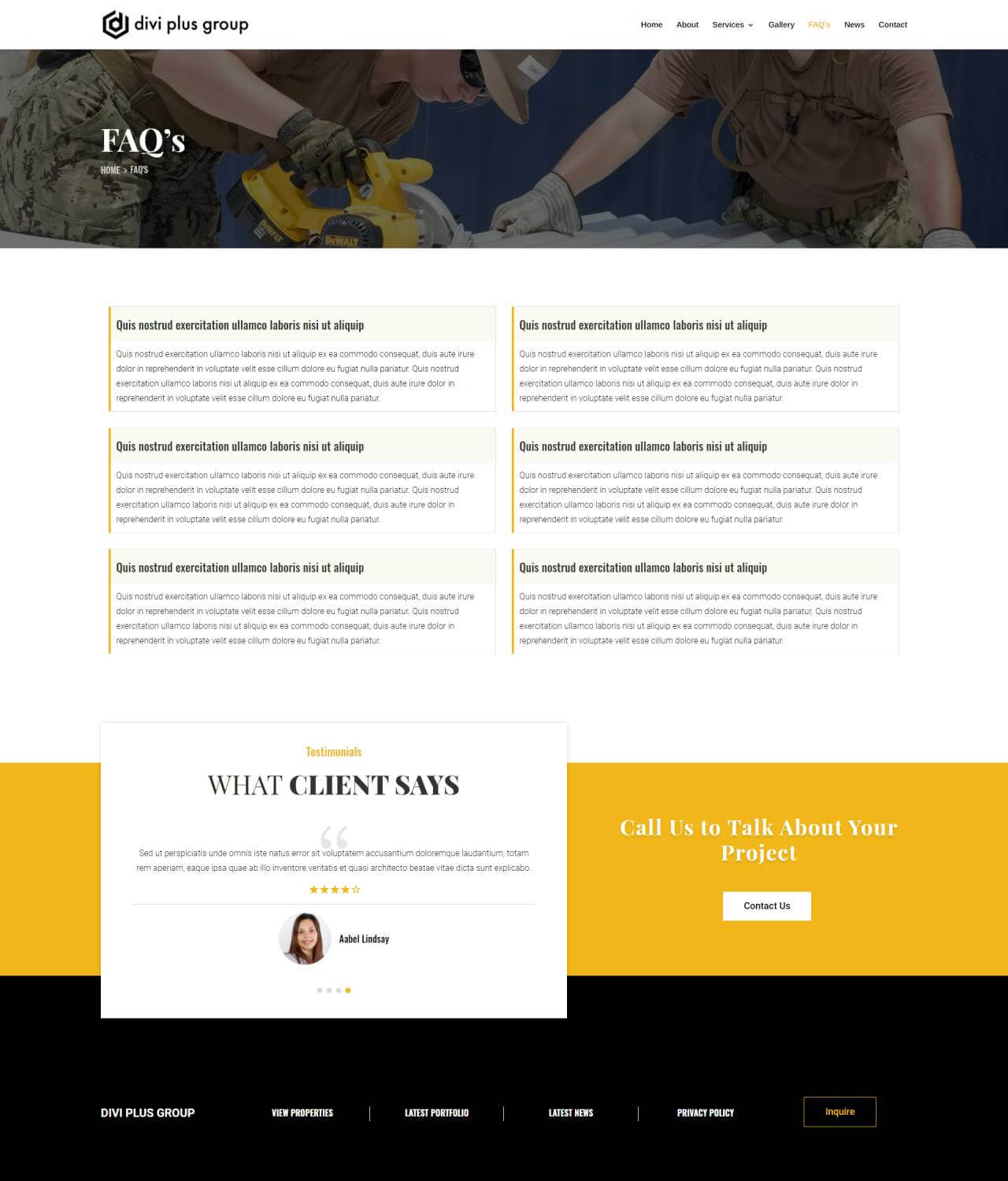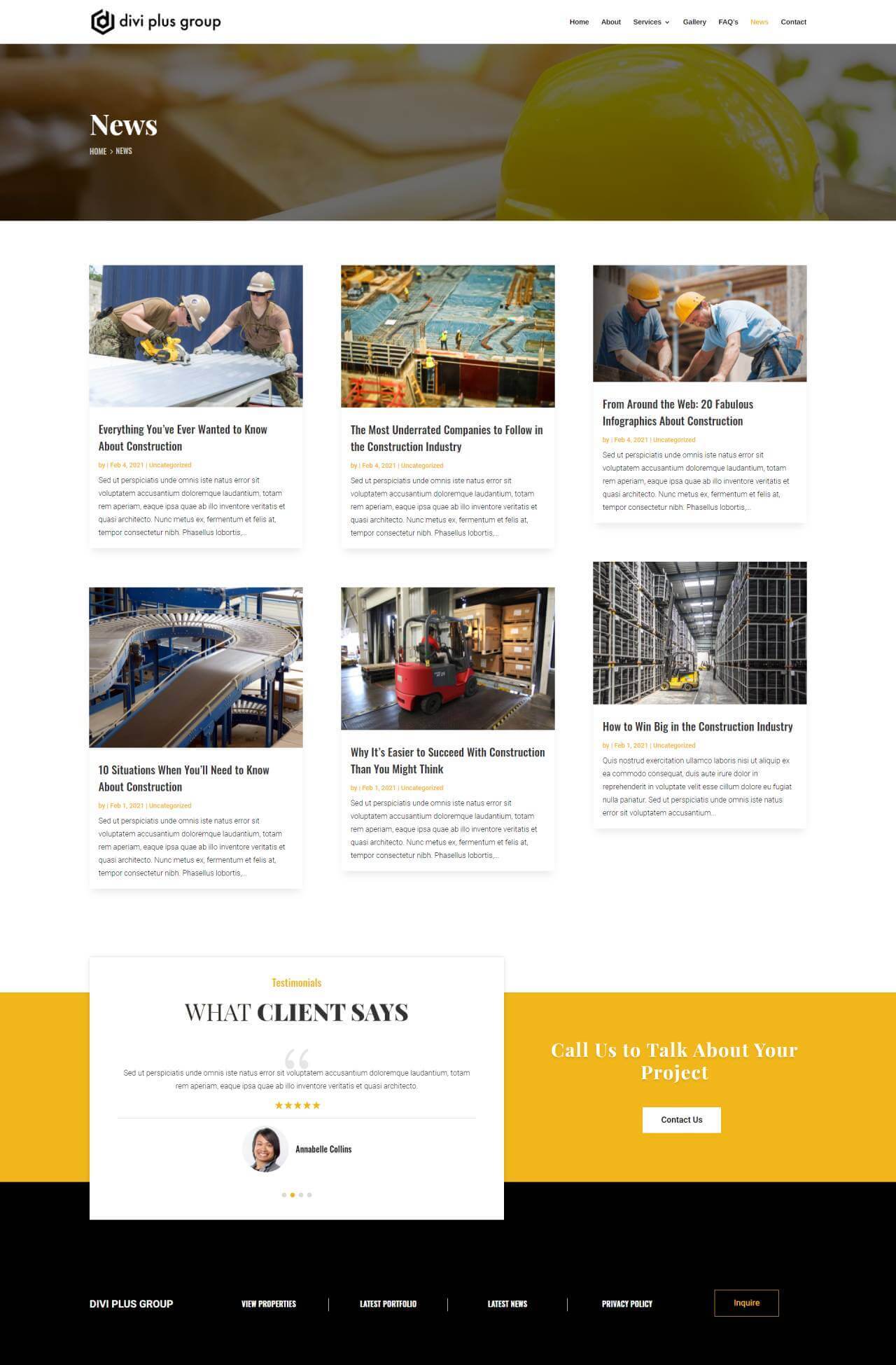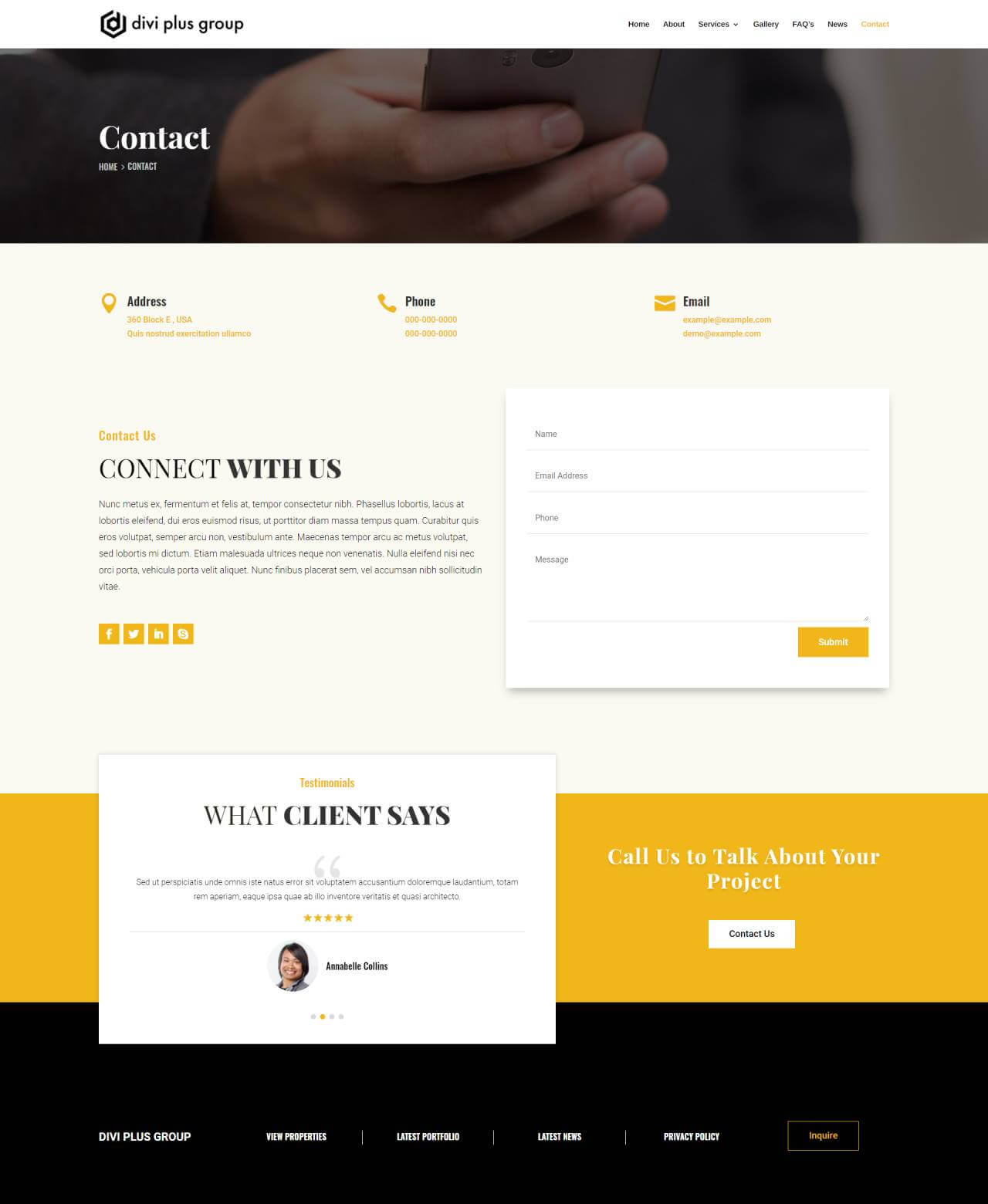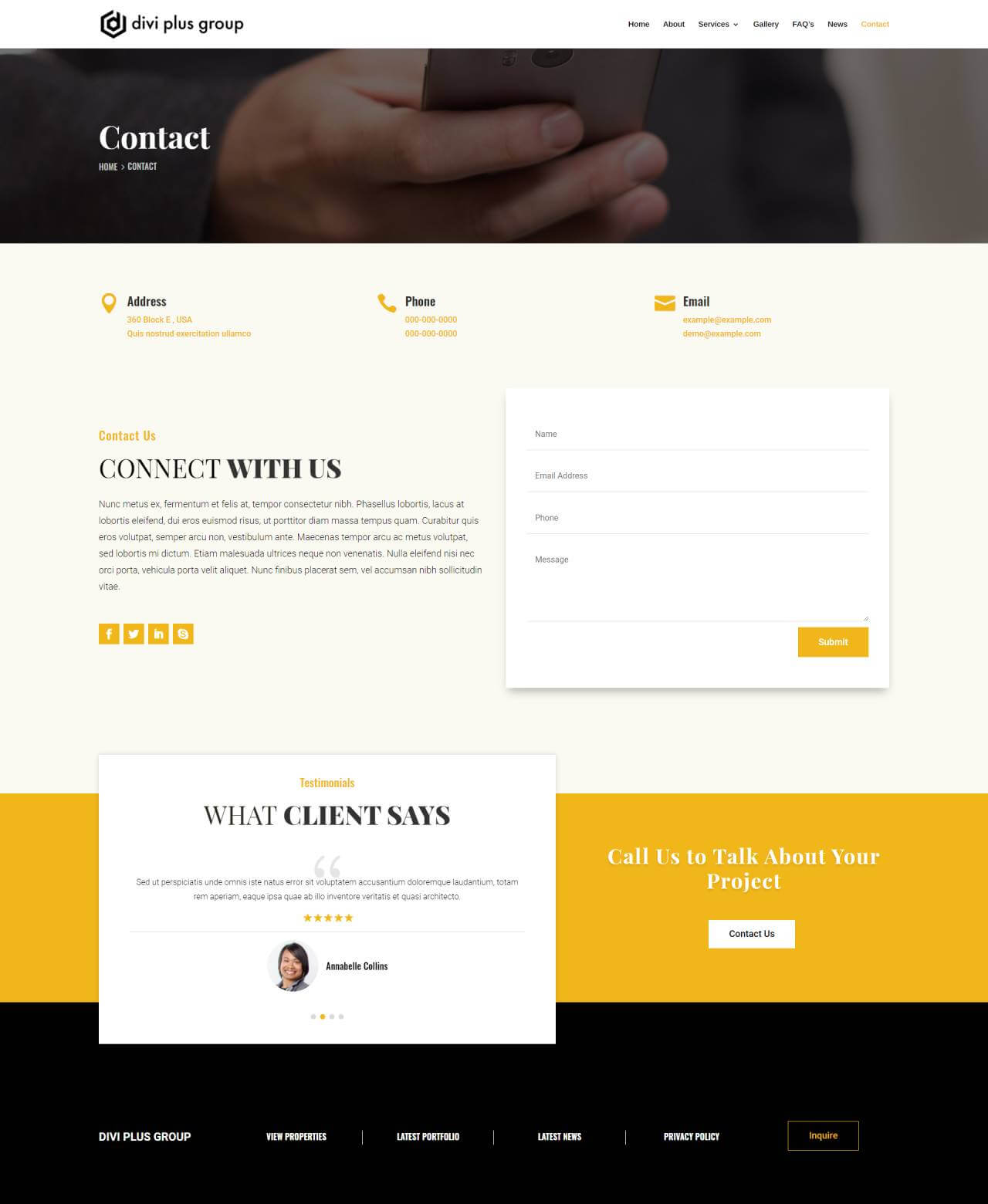 Every construction site needs to be attractive and must have a smooth UI to lure the user with Divi Plus modules. Created using the feature-packed 13 Divi Plus modules, this construction site template has all that you need to thrive in the market. Each module is used as per the need of the users & to offer the best user experience.
All the 13 layouts pack are using simple colors and fonts, where every design is created keeping in mind simplicity and creativity. With a fusion of black fonts and bright colors, the layout gives a great sense of authenticity.
Playfair Display
Main Heading
All the images are CC0 and entirely free to use for any legitimate goal, you get all the access to alter, copy and share the images all without risking anything for approval.
Divi and Divi Plus Do All Magic
This Divi Construction child theme is smooth and extremely customizable. Divi Plus and Divi is the basic requirement for using this template. It has been designed exclusively for constructors and builders to offer quality and professional services.