Free Divi Plus Cleaning Services Child Theme
Elegantly Designed Free Divi Plus Child Theme for Cleaning Service Providers.
Multiple Pages For Different Needs
Divi Plus Cleaning Services is a WordPress theme for Divi specifically created to display various kinds of Cleaning businesses. This Divi child theme is perfect for business websites offering the following types of services.
Housekeeping services
Sanitation services
Maid services
Maintenance services
Polishing services
Hygiene solutions
It includes 6 super smooth layouts that have lots of features and functionality. One of them is the use of image card and flip box modules to present businesses such as washing services, Sanitation services, etc., and the team grid module to introduce your clean-up crew of experienced professionals beautifully on the Home page. Its ready-made templates cover everything you require to set up a cleaning services or janitorial services website. If any customization is required, it can be done easily without writing a single line of code.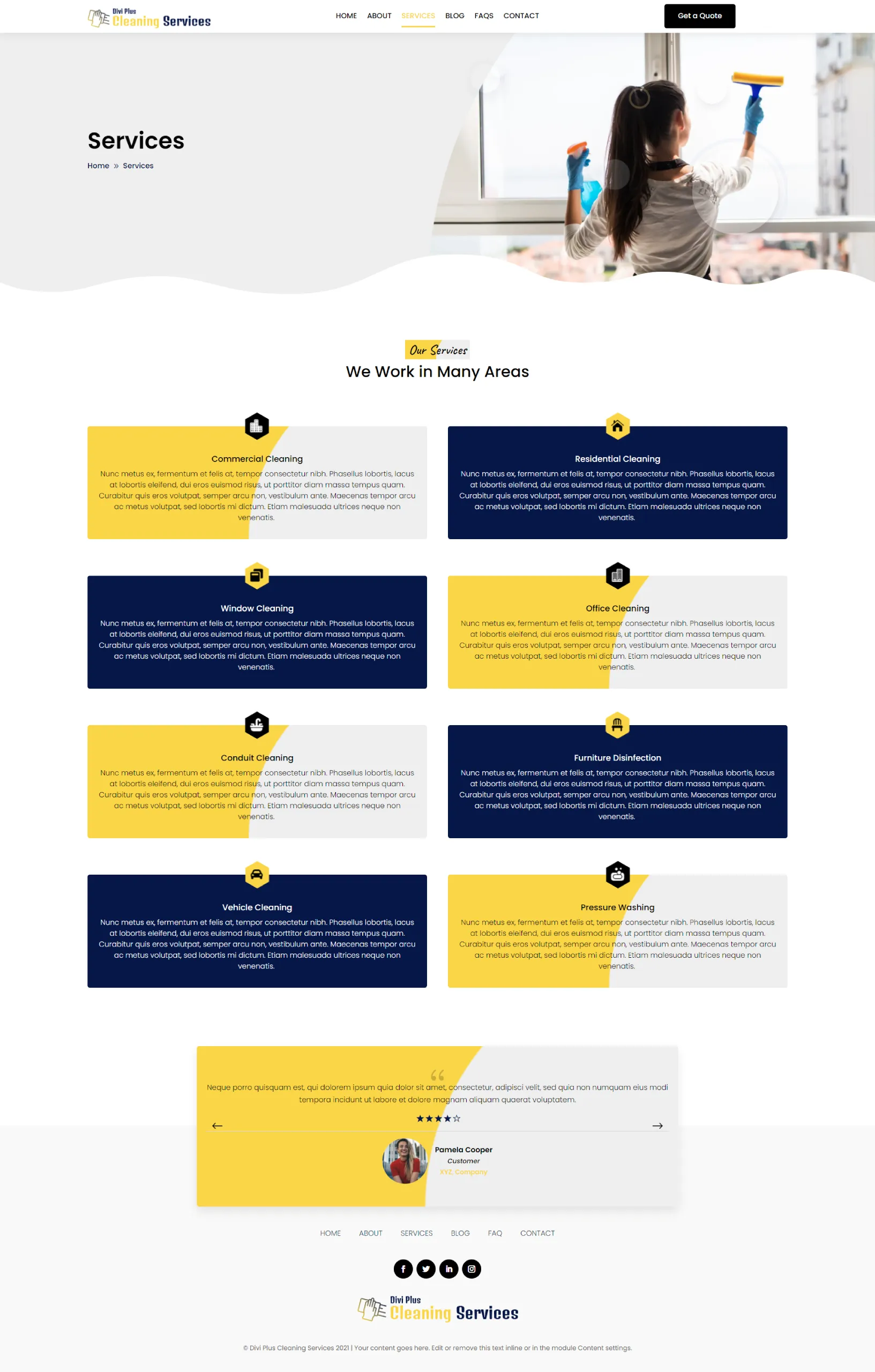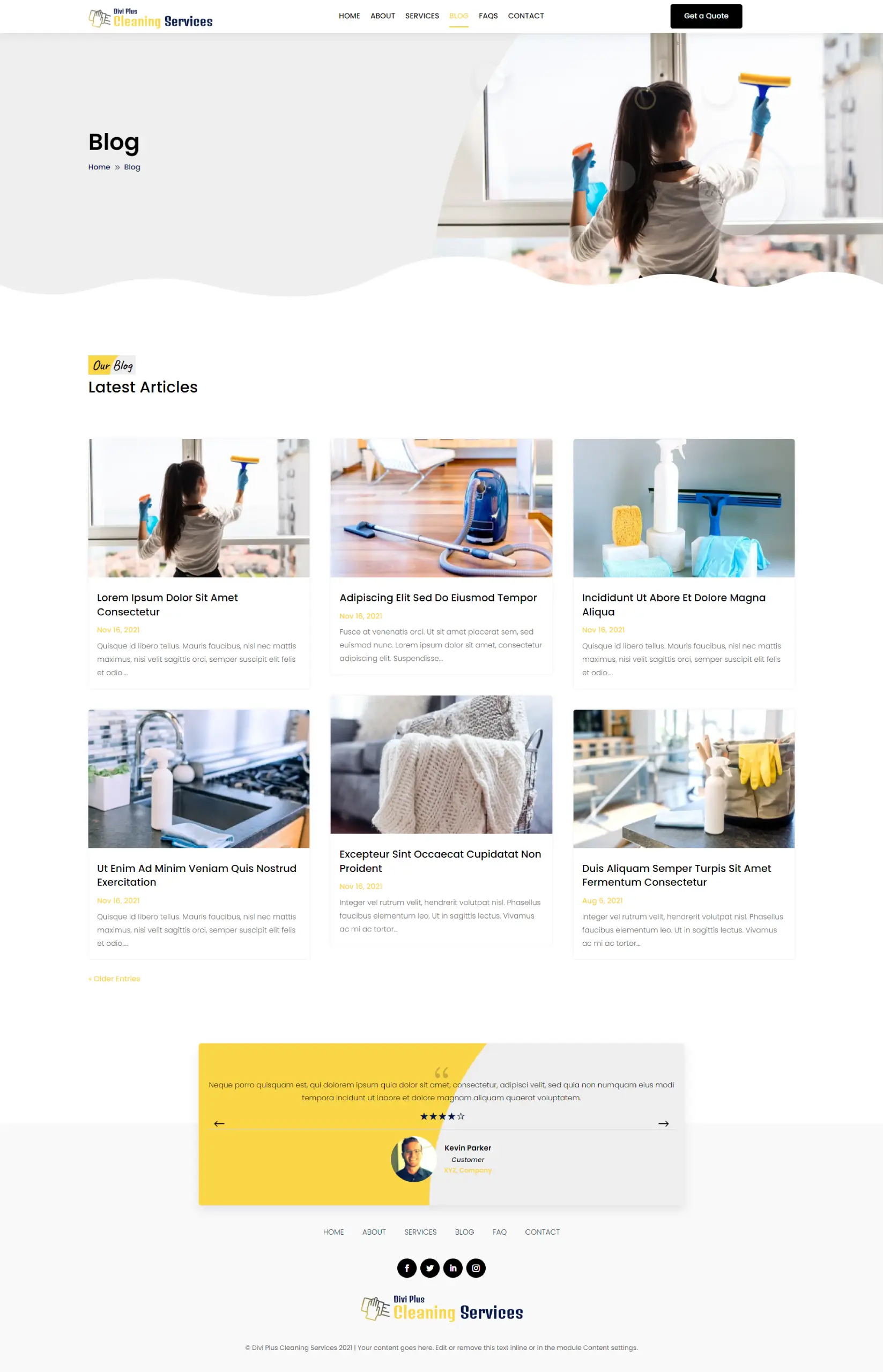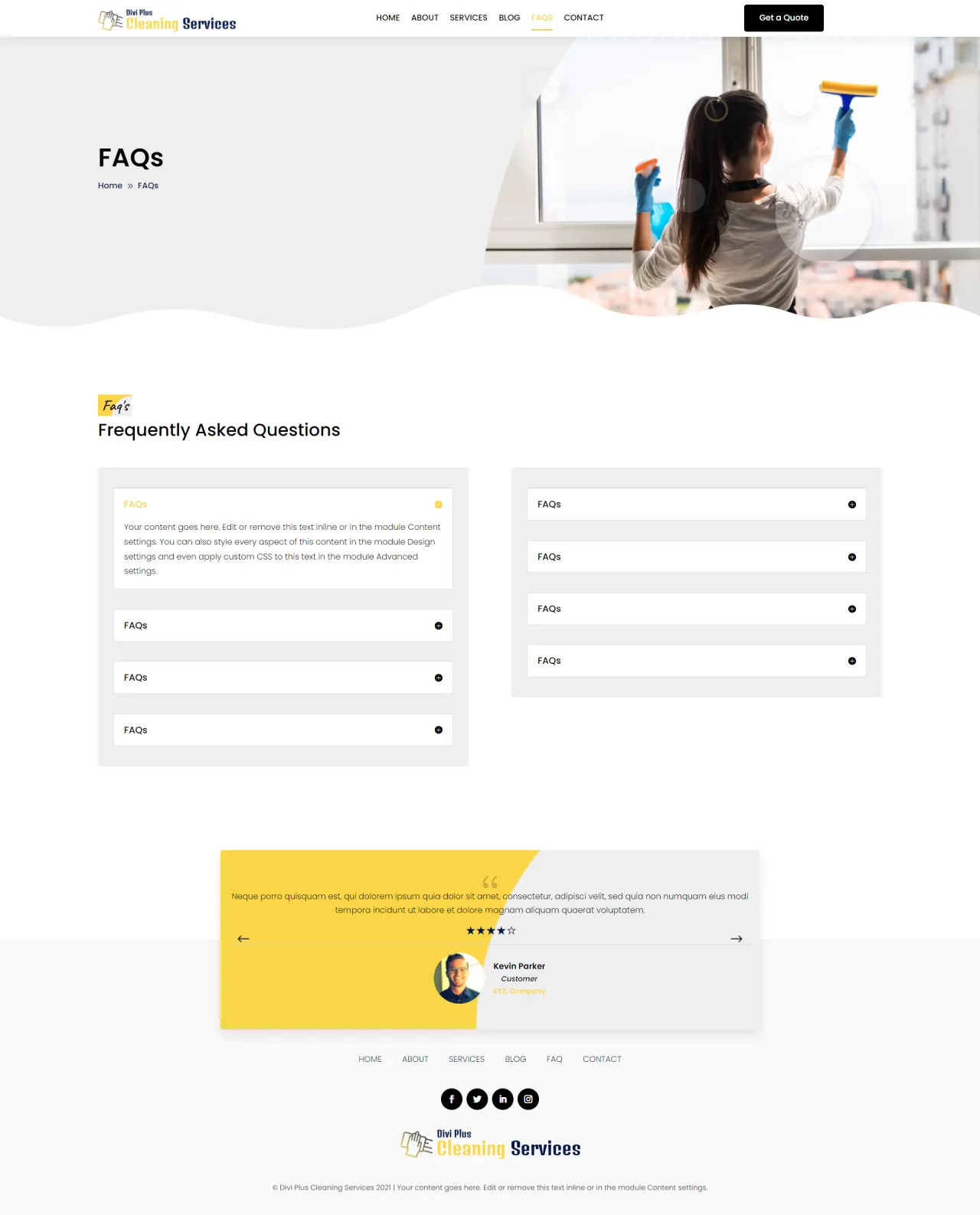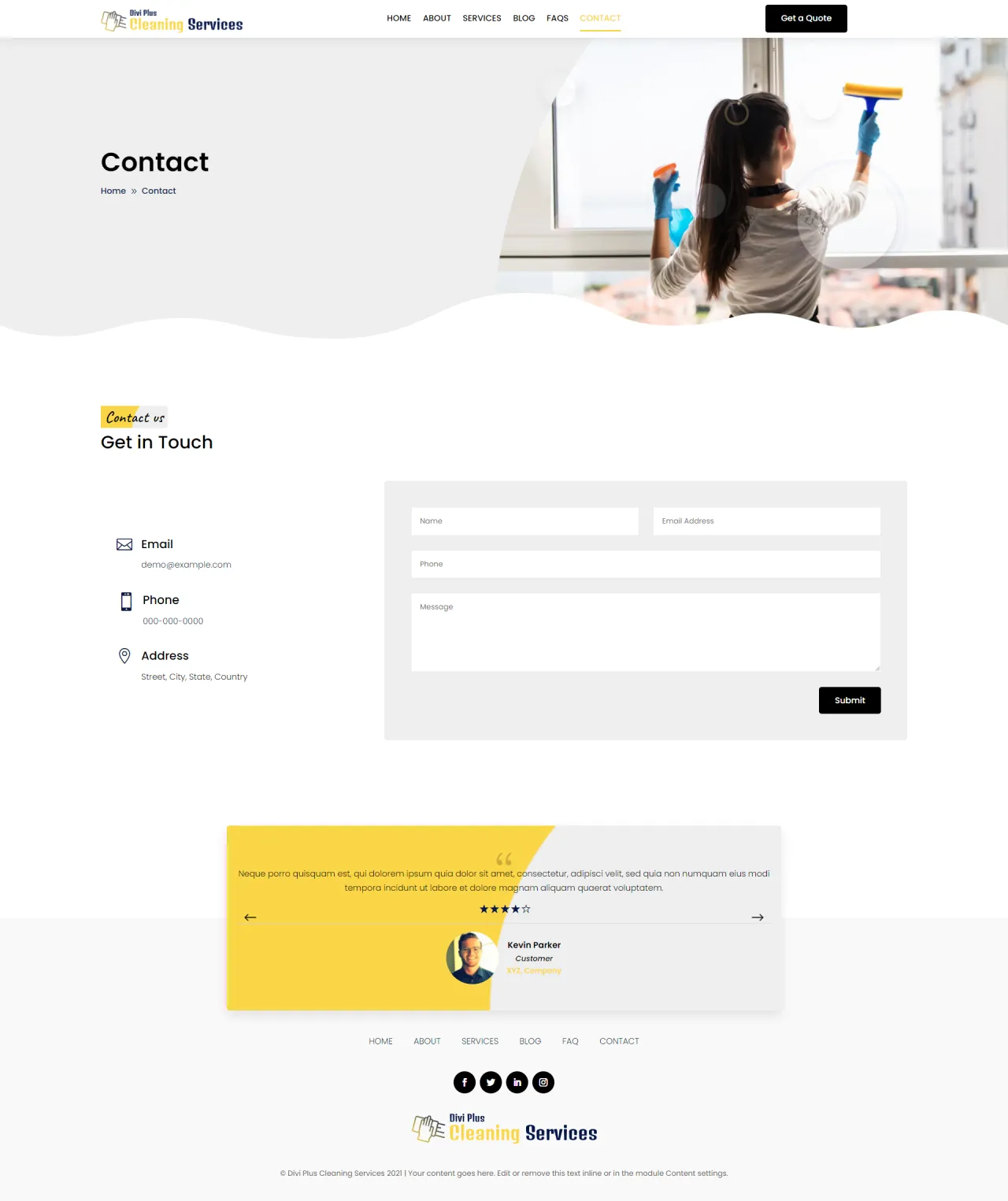 Divi Cleaning Services child theme is designed with 11 advanced modules of Divi Plus. The use of Divi Plus tilt image, floating image, interactive image card, flip box, and team grid module makes this child theme very promising and keeps the user engaging with the module's cool animation. All the modules under this Divi Plus plugin are self-explanatory and simple to use.
All the 06 templates are using simple colors and fonts, where every design is created keeping in mind simplicity and creativity. With a fusion of black and white fonts and bright colors, the layout gives a great sense of authenticity.
Poppins
Main Heading, Body Text
All the images are CC0 and entirely free to use for any legitimate goal, you get all the access to alter, copy and share the images all without risking anything for approval.
Divi and Divi Plus Do All Magic
This Divi Plus Cleaning Services Child Theme is smooth and extremely customizable. Divi Plus and Divi is the basic requirement for using this template. It has been designed exclusively for cleaning services website to offer quality and professional services.