Free Divi Plus Agency Child Theme
With a vision for the advanced future of the digital agency, together we redefine success.
Multiple Pages For Multiple Needs
Create a business website that thrives and brings prosperity to your business. Our newly created Agency Child Theme all for your Agency has 5 professionally created multiple web page layouts that look elegant, clean, classic, and at the same time are responsive. A user seeking services would always look for an eye-catchy website that is engaging and beautiful, as the first impression is the last, that is what going to convert your website visitors into potential clients.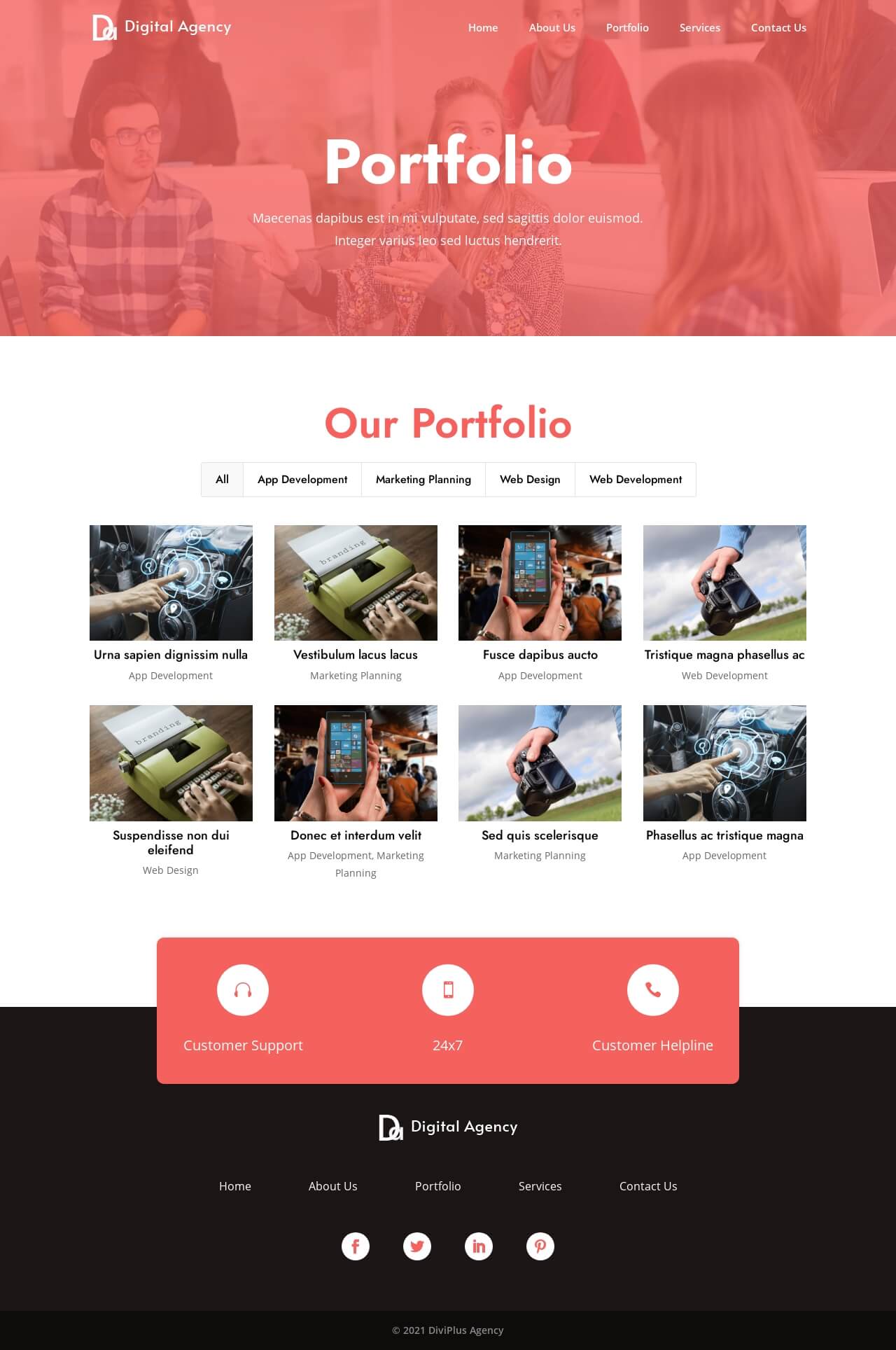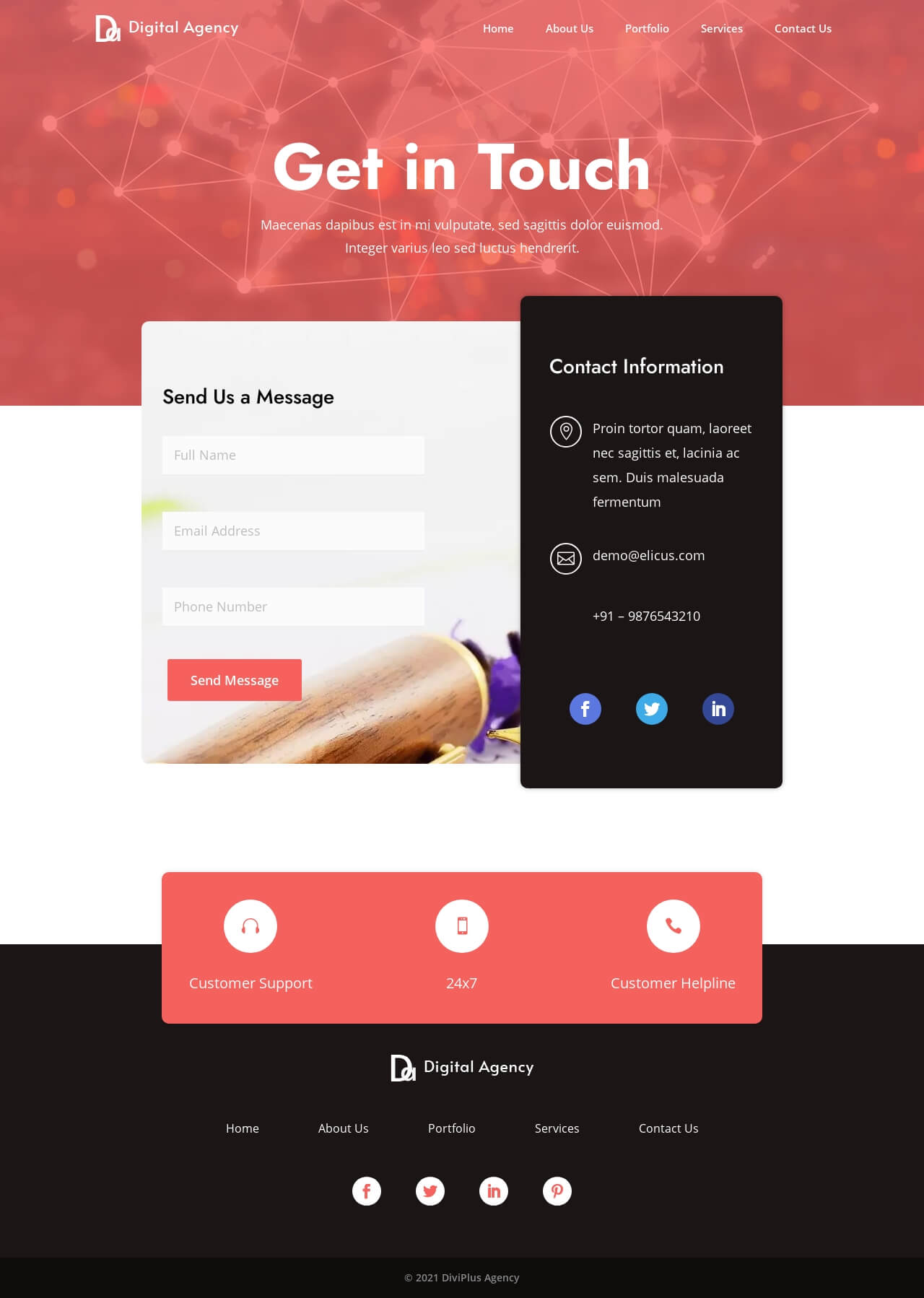 Crafted Using the Divi Plus Modules
An Agency website has to be engaging in order to bring in more and new users, as long as your website stays appealing there are more chances of success on the market. So, keeping this in mind, Agency Child Theme is created using the 5 Divi Plus feature-rich modules. Each module is unique and does the required work in its own way, taking less time and just a few clicks.
The 5 layouts pack contains rich colors using the ideal font family for your professional Agency website and a perfect blend of black, white, and light red color.
All the images are CC0 and entirely free to use for any legitimate goal, you get all the access to alter, copy and share the images all without risking anything for approval.
Divi and Divi Plus Do All Magic
This Divi Plus Agency Child Theme is mobile-friendly and customizable. Divi Plus and Divi is the basic requirement for using this amazing template. It has been designed solely for agencies or firms to set up a website to offer quality and expert services.